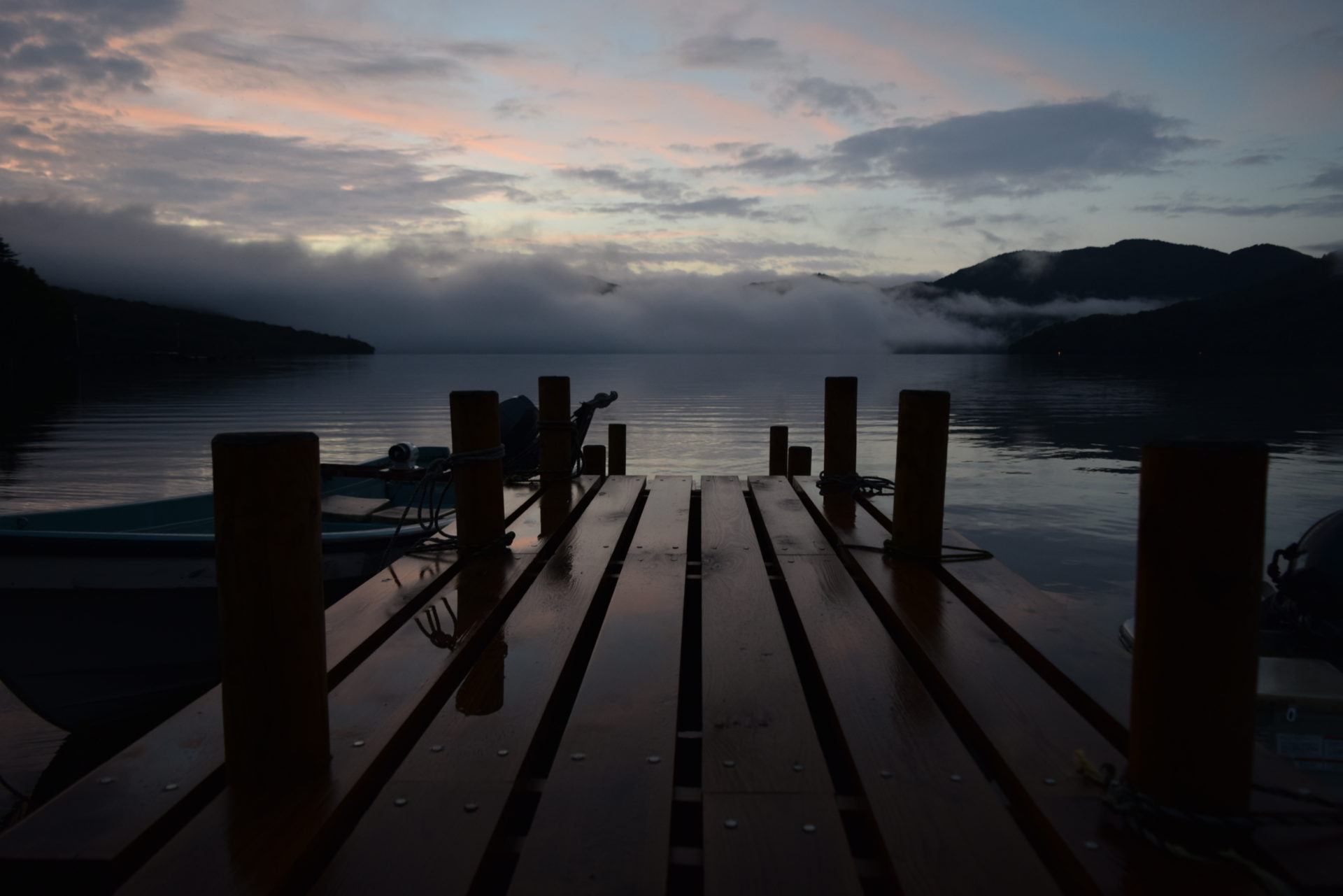 15 Nov

Lake Chuzenji – Nikko, Tochigi
Special Notice
Fish in Lake Chuzenji has been identified with exceeding amount of radiation (brown trout 240 bql/kg). Until further notice, no fish is allowed to be kept.
Only catch & release fishing by lure or fly fishing permitted.
Lake Chuzenji is the highest located natural lake in Nikko, 120km north of Tokyo. The lake didn't have any fish at first then stocking programme began in the 19th century  stocking with white-spotted char by local fishermen followed by brook trout and brown trout by Thomas Glover whose summer house was later converted into the lodge for Tokyo Angling & Country Club led by British and Japanese angling gentlemen including Imperial family and aristocrats. Imperial Hatchery soon took over the stocking the lake and surrounding rivers which later turned into Fisheries Research Agency stocking with cherry salmon, rainbow trout, lake trout, and sockeye salmon.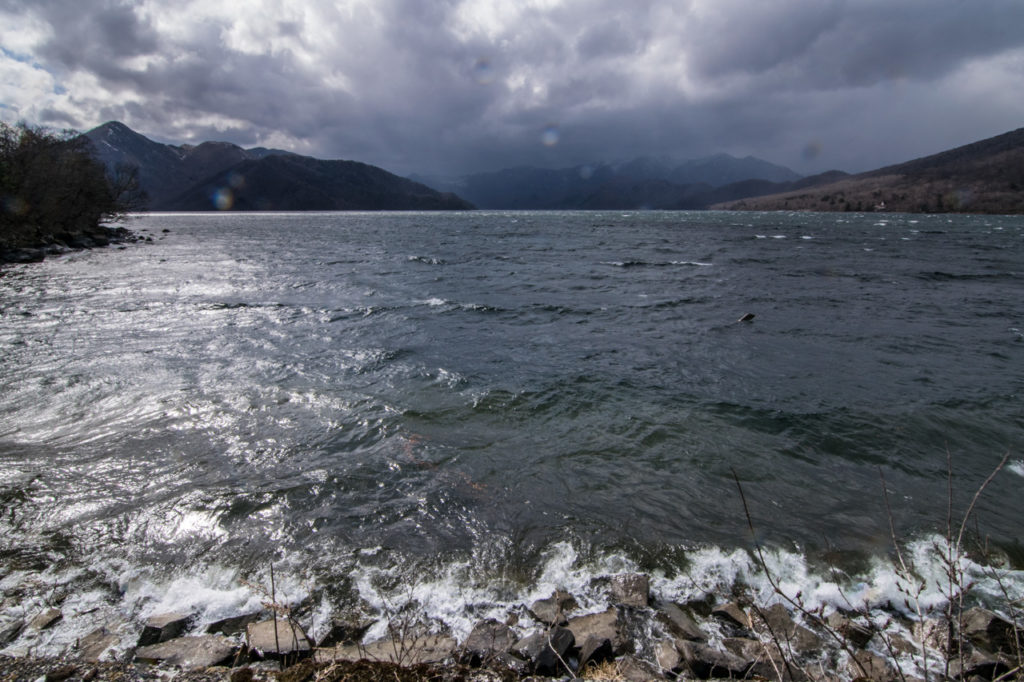 Clarity of the lake is quite high having multiple rivers bringing in spring water from nearby mountains which makes fish to be very cautious during day time. Best chance for fishing is at dawn or dusk on sunny day, otherwise, stormy day provides great chance.

Location
GPS: N 36.734410, E 139.482013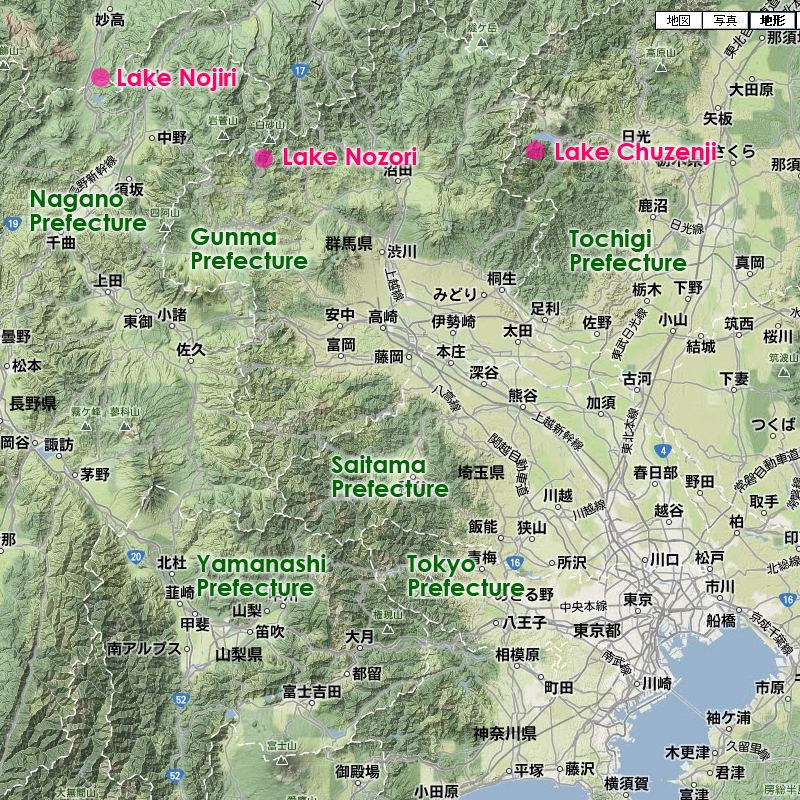 Species
Masu-trout, Nikko white-spotted char, brook trout, lake trout, brown trout, rainbow trout/steelhead, landlocked kokanee salmon.
Open Season & Hours
Bank fishing: first Saturday of April to 19th of September
Boat fishing: thrid Saturday of April to 19th of September
Fishing is allowed from dawn to dusk
Fishing License & Regulations
– Only catch & release fishing with lure and fly fishing tackle with barbless hook
– Please do not release upon catch on lake trout
– No floater or cannoes allowed to be brought in for safety purpose
Lake Chuzenji Gyokyo
– 0288-55-0271
– http://www.chuzenjiko.or.jp/html/index.htm
Boat Rental / Trasnport
3,000-15,000JPY/day from row boat to engine boat
Lake Okajin: provides ferry to fishery on mountain side
http://www.chuzenji.com/
Access
 Train + Bus

1. From Shinjuku Station, get a ticket (3,900JPY)and ride Nikko Go Express (direct train connecting between JR and Tobu railway) to Shimo Imaichi.
2. At Shimo Imaichi, hold on to the same ticket and get next train to Tobu Nikko. Altogether, the ride is about 2hours.
3. At Tobu Nikko Station, take Tobu Bus bound "Yumoto". Get off at Chuzenji Onsen stop.
* You can take the same bus to Yukawa River and Lake Yunoko
Car
– Take Tohoku Highway to Urawa IC.
– Switch to Nikko-Utsunomiya Highway to Kiyotaki IC (all the way to the end) that will lead you to National Route 120
– Take National Route 120 until you hit the first lake that is Lake Chuzenjiko
– You can continue, if you like on Route 120 to Yukawa River and Lake Yunoko