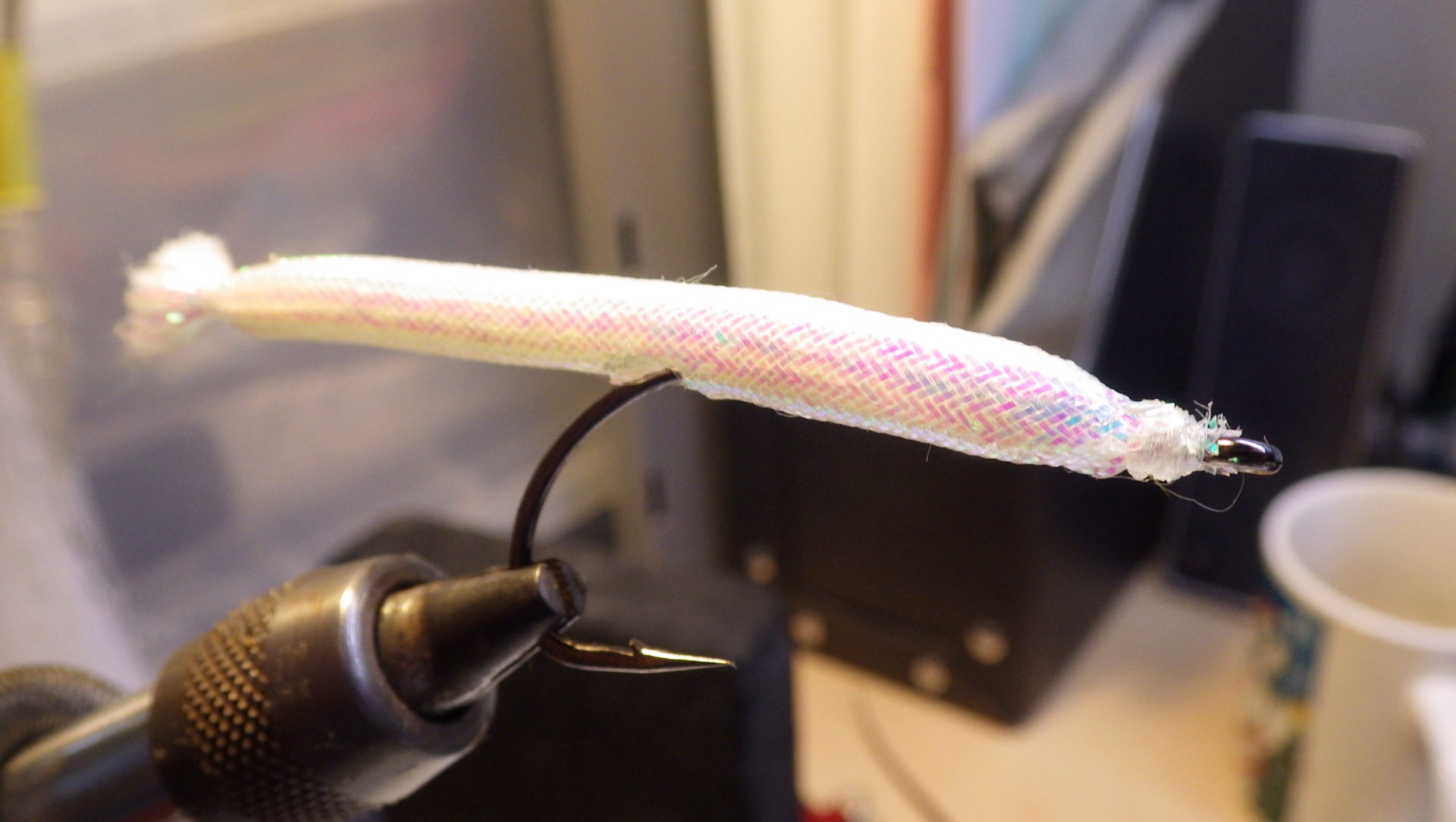 2013/4/16

Iwai Minnow Sinking Edition – Imintation

This is a sinking edition of Iwai Minnow taught by Captain Shikanai. Normal edition use foam to keep the fly floating high, but this one use yarn instead to reduce the buoyancy to keep it suspending. I didn't have time to tie one with details, but it worked like a candy to sea perches feeding on bay anchovies. I compared this pattern with actual anchovy spilled out by perch, and they looked almost identical!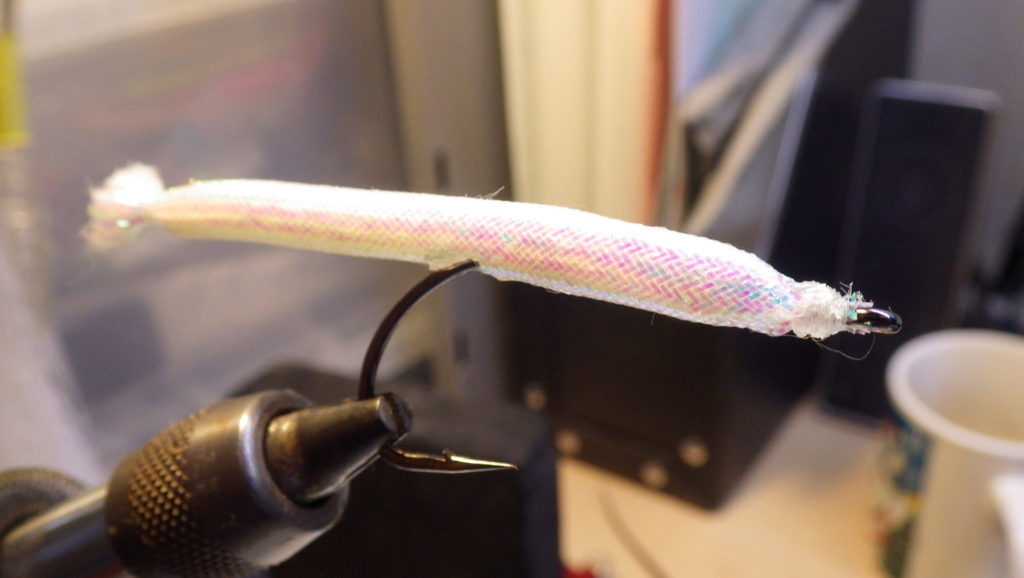 Iwai Minnow (sinking edition)
Very simple… almost non-fly.
– Hook: Gamakatsu B10-S 2/0 for sea perch, #1 for largemouth bass
– Thread: clear monofilament
– Inner Body:  egg yarn white pulled through over body with a threder
– Over Body: mylar tube perl (L, or XL)
– Finish coating: Clear Cure Goo