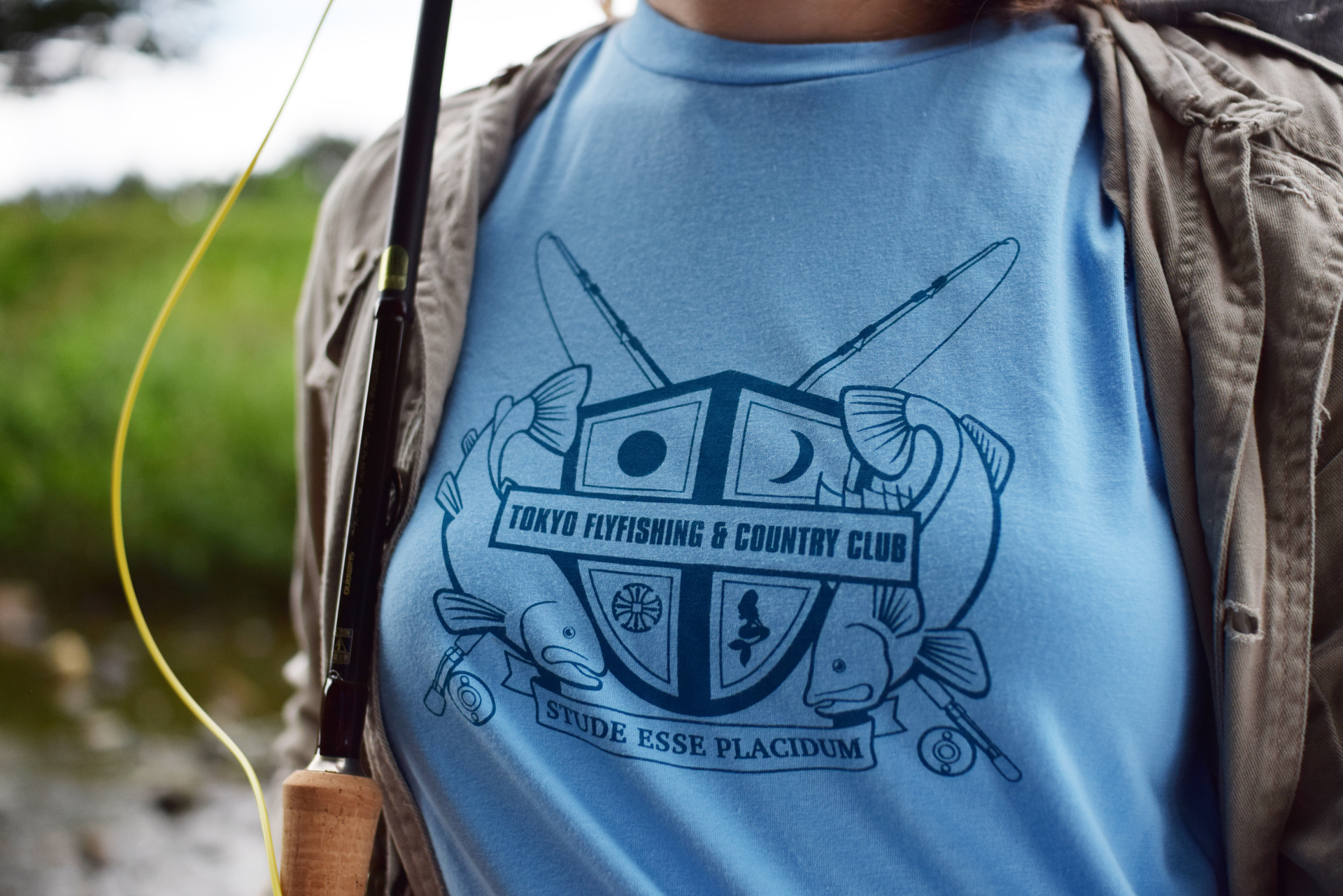 14 Aug

Tokyo Fly Fishing & Country Club Screen Printed T Shirt

These quality, hand printed organic cotton t shirts feature the Tokyo Fly Fishing & Country Club logo. Our logo features the symbols and essence of fly fishing that is designed to be a charm to bring you good luck in fishing and protect your from the harms.
There have been requests over years and we are pleased to announce that our club T-shirt is finally ready for purchase! Great thanks go to Charlie Snowdon of Chuck's Tee for providing wonderful preparation.
Product Specification
The shirts are printed on high quality organic cotton blanks using either permaset waterbased and heatset inks or by using the discharge method where pigment is removed from the shirt to create the design and is available in the following sizes…
Women's Small
Small 19 3/4in 50cm x 27 1/2in 70cm
Medium 20 3/4in 53cm x 28 1/4in 72cm
Lage 22in 56cm x 29 1/4in 74cm
Extra Large 23 1/2in 60cm x 30in 76cm
2x Extra Large 25 1/4in 64cm x 30 3/4in 78cm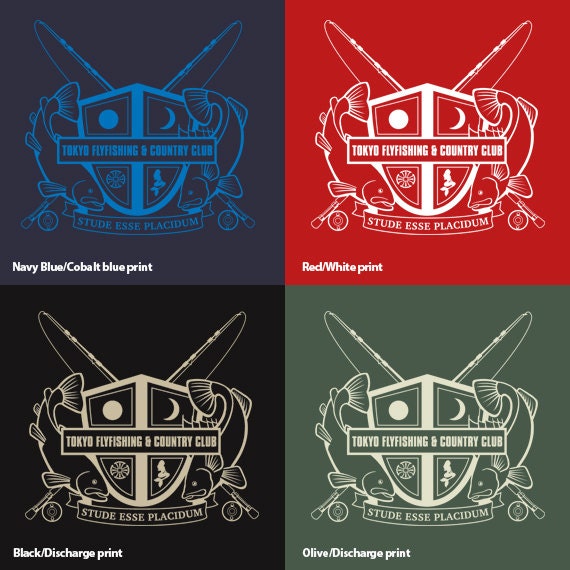 And we have new colour "baby blue".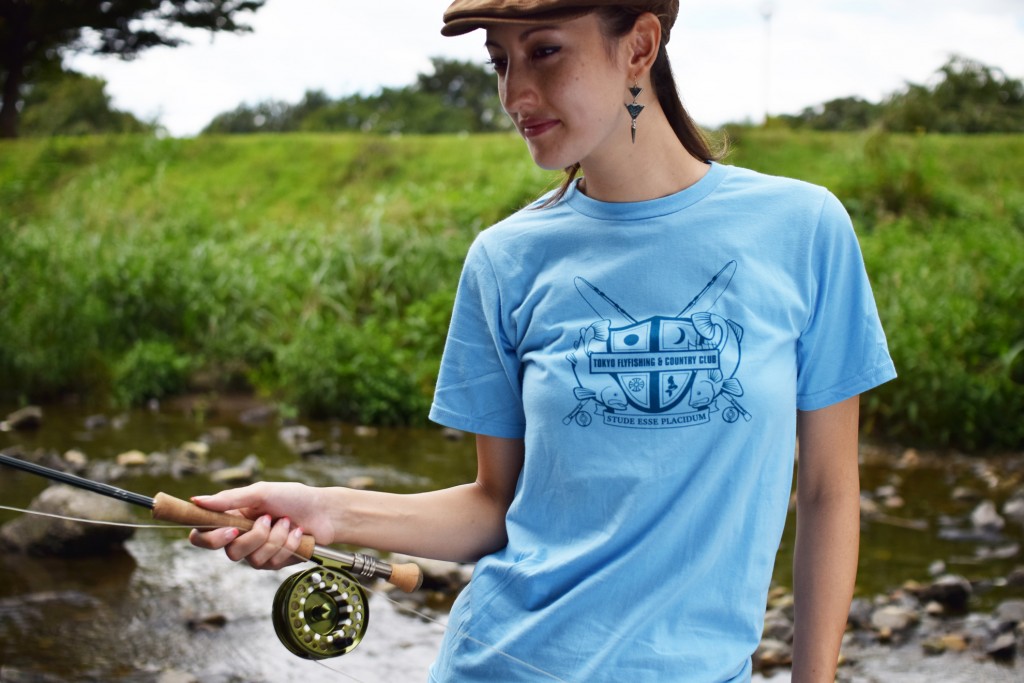 Product Review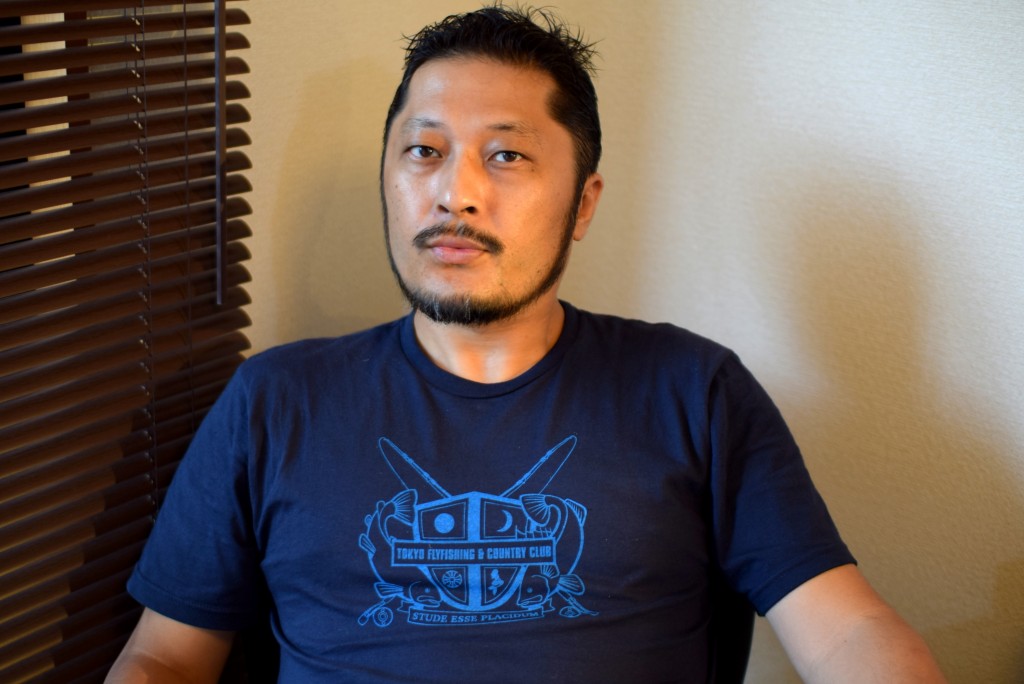 I got one in large Navy blue while ago. I usually wash any T-shirt before the first wearing due to having sensitive skin, but in this case I had to wear this T-shirt as opened from shipping package in order to take a snapshot to send back to UK just before going off trip. You know what? This organic cotton T-shirt didn't bother my skin at all! I actually kept this T-shirt on for the rest of the day. Now makes a believer out of me choosing organic cotton for anything. (Ed)
Love the soft touch of this cotton T-shirt. I wanted both red and sky blue, but settled with just blue for more versatility. (Melinda)