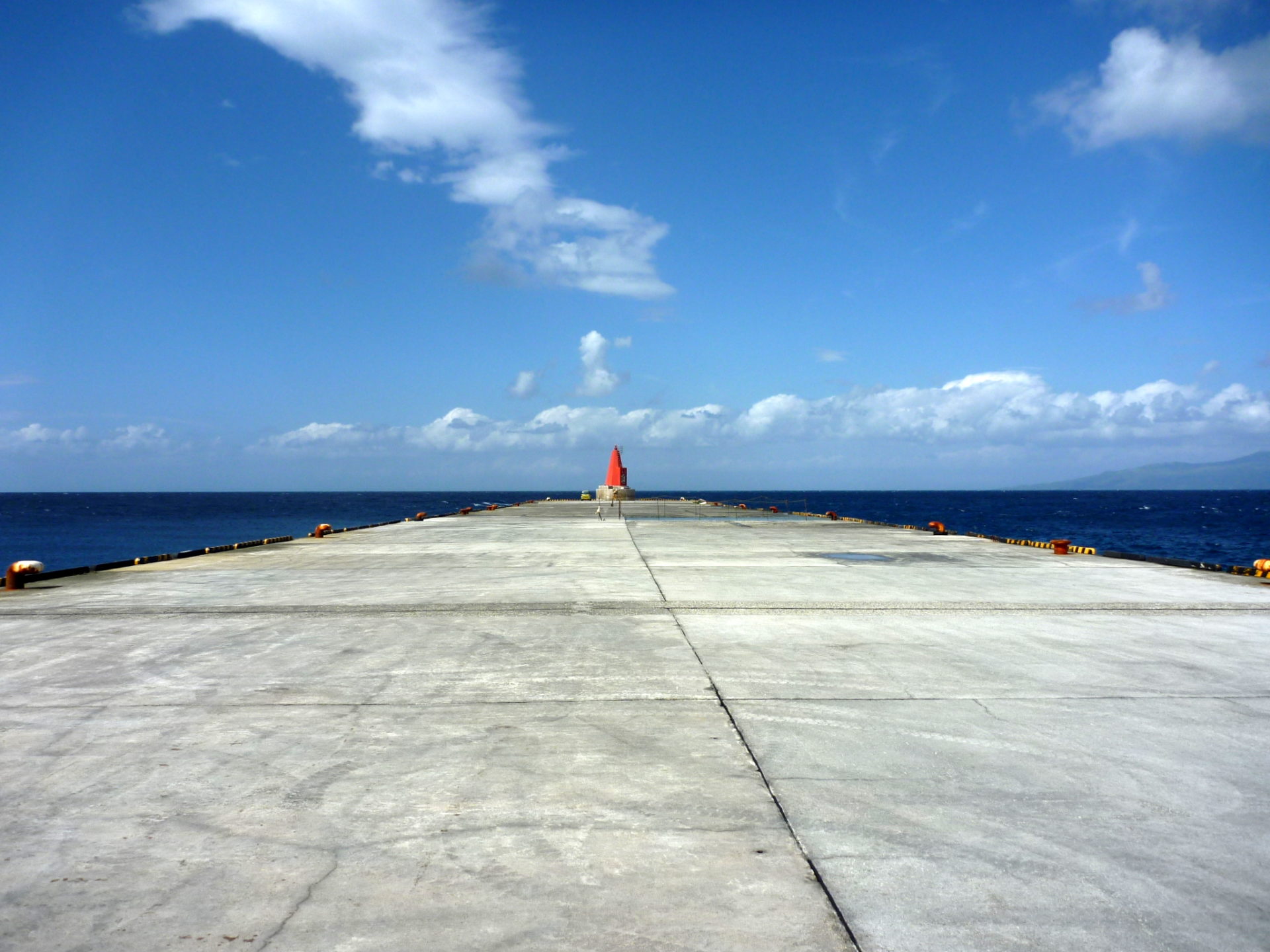 2013/4/21

Great Waters of Tokyo
When you first hear the word "Tokyo",  you would think of busy streets full of people hurrying for their everyday business. Perhaps you can afford a higher ground then pan out and  see endless concrete jungle with distinct skyline with gray, green, and blue. Either way last thing come across your mind is sign of wildlife living in water. You are absolutely mistaking.
1. Administrative Area of Tokyo Prefecture Is 2,000km Long
Tokyo is composed of 3 districts: Tama District, Metropolitan District, and Islands District.  They are stretched from north to south over 2,000 km in span and the great flow of water binds them together.
Because of this, out of Japan's 3,800 species of fish, Tokyo is estimated to host 2,000. When Tanaka-san is casting #18 Adams to cold stream landlocked salmon in the mountain of Okutama, Yamada-san is fighting a 60lb dogtooth tuna biting 35cm long wooden lure in the reef of Haha-jima.
2. Tama District & Metropolitan District
Mountains in the north western region of Tokyo forming national park collect rain drops into small springs and mountain creeks that flow into a reservoir known as Lake Okutama. Then the water flows all the way across Tama District and Metropolitan District into Tokyo Bay where freshwater is mixing into saltwater.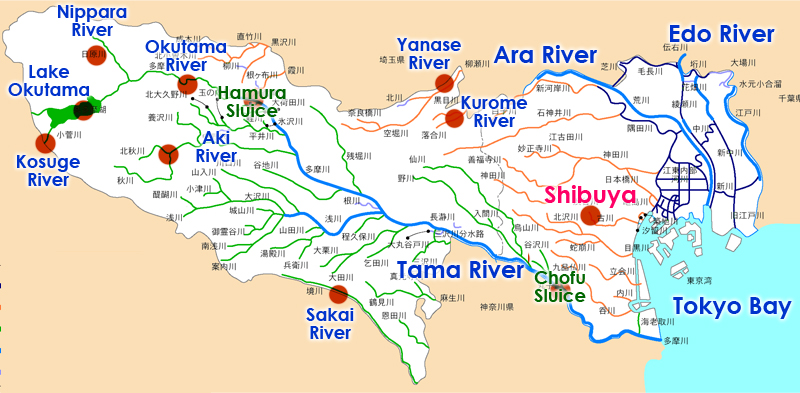 Rivers in Tama District are hosting variety of freshwater species such as trout, carp, and bass. Rivers in Metropolitan District host both freshwater and brackishwater fish such as sea perch, mullet, and Pacific red fin.
Along side Tama River, Ara River and Edo River flow into Metropolitan District  forming the complex canal/estuary area along coastline down to neighboring cities of Kawasaki, Yokohama, Urayasu, and Funabashi.
Tokyo Bay formed by the complex network of canals and surrounded by hybrid coastal terrains makes one of the nation's best place to fish for sea perch all year long. The bay hosts other game fish such as sea breams, jacks, and rockfish.
3. Passage to the Pacific Ocean
Water of Tokyo Bay flows into  Sagami Gulf through Uraga Channel, which leads into wide open Pacific Ocean in the south. Boat fishing in these area are very successful with mackerel, dorado, and skipjack tuna.
4. Islands District
Then begins the chain of 219 islands stretching 2,000km into the south: the Islands District of Tokyo. It begins with Izu Archipelago which is 2-12 hours Tokai Kisen ferry away then stretches all the way to Ogasawara Archipelago which is 25 hours Ogasawara Kaiun ferry away. Please scroll down now to feel the journey.
Black Current flowing across these islands bring variety of marine species such as tuna, trevally, and sailfish. Even bonefish is spotted in the southern most islands.
Tourism Information
Tokyo Islands.com
http://www.tokyo-islands.com/e_index.