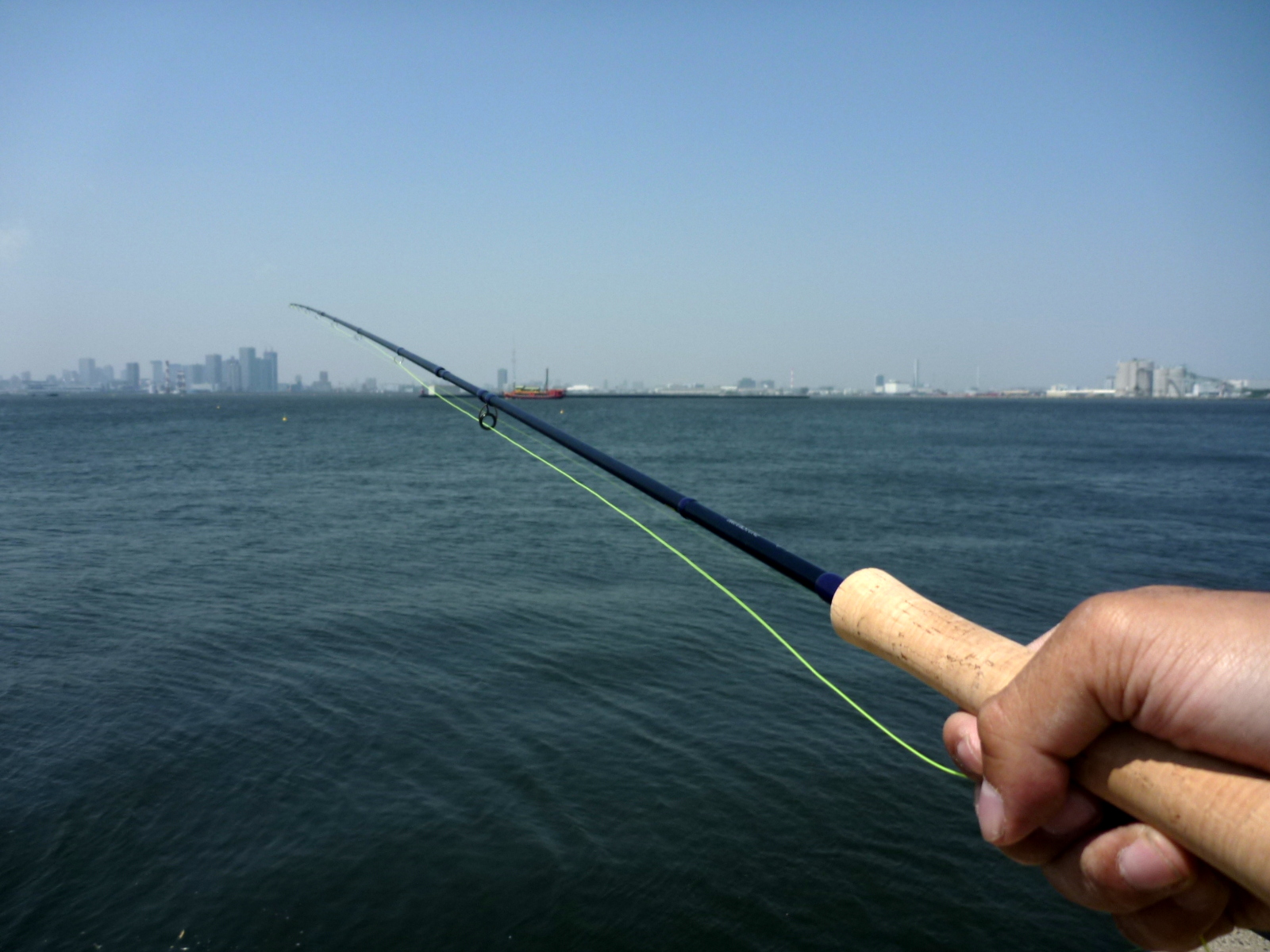 2012/5/31

Shimano Brookstone: 906-3 / 1389-4 – update
Shimano has released new Brookstone in 2010, affordable line of fly rod which are adoptations of BioCraft series released from Shimano Europe.
Brookstone 906-3 / Single-hand: 6 weight in 9 feet
My friend Andy got this rod at about 10,000 JPY at Joshu-ya tackle store as a starter to his fly fishing venture which is good from stream to light saltwater. He let me cast it and it loads the line quick and shoots it smoothly. It does not feel like its price and reminds me of G.Loomis. Only downside is that this is 3 piece, but so what?
I finally got hold of this rod for myself. And I'm loading 6wt shooting heads. This rod is worth every inch you pay for it.
Brookstone 1389-4 / Two-hand: 8/9 weight in 13 feet
I was looking for 13′ to handle shooting head with sink tip and this came into my scope. 20,000JPY at Joshu-ya was too good to miss, so here comes my 2nd two-hand rod.
The instruction said that this rod is suitable for "8/9 wt Spey, 8wt Skagit, and 10/11wt ST", I'm matching it with Rio's Scandi shooting head:  AFS 9/10 (650gn) . It shoots like canon on overhead!
Brookstone 9010SW-3 / Single-hand: 10 weight in 9 feet
Most affordable light weight and high cost performance saltwater fly rod I have seen lately. This 10wt rod comes with oversized fightng butt and fighting grip with deep blue blanks for just over 10,000 JPY. If I don't have rods in the same range, I would have bought it. Someone wants back-up rod? This would absolutely serve your purpose. Ideal for pike too.
Line Up of Brookstone
Single-handed
4wt
804-3
904-3
5wt
905-3
6wt
906-3
10wt
9010SW-3
Two-handed
7/8wt
1278-4
8/9wt
1389-4
9/10wt
14910-4
BioCraft Series from Shimano Europe
http://fish.shimano-eu.com/publish/content/global_fish/en/nl/index/products_new/special_concepts/biocraft_fly/fly.html