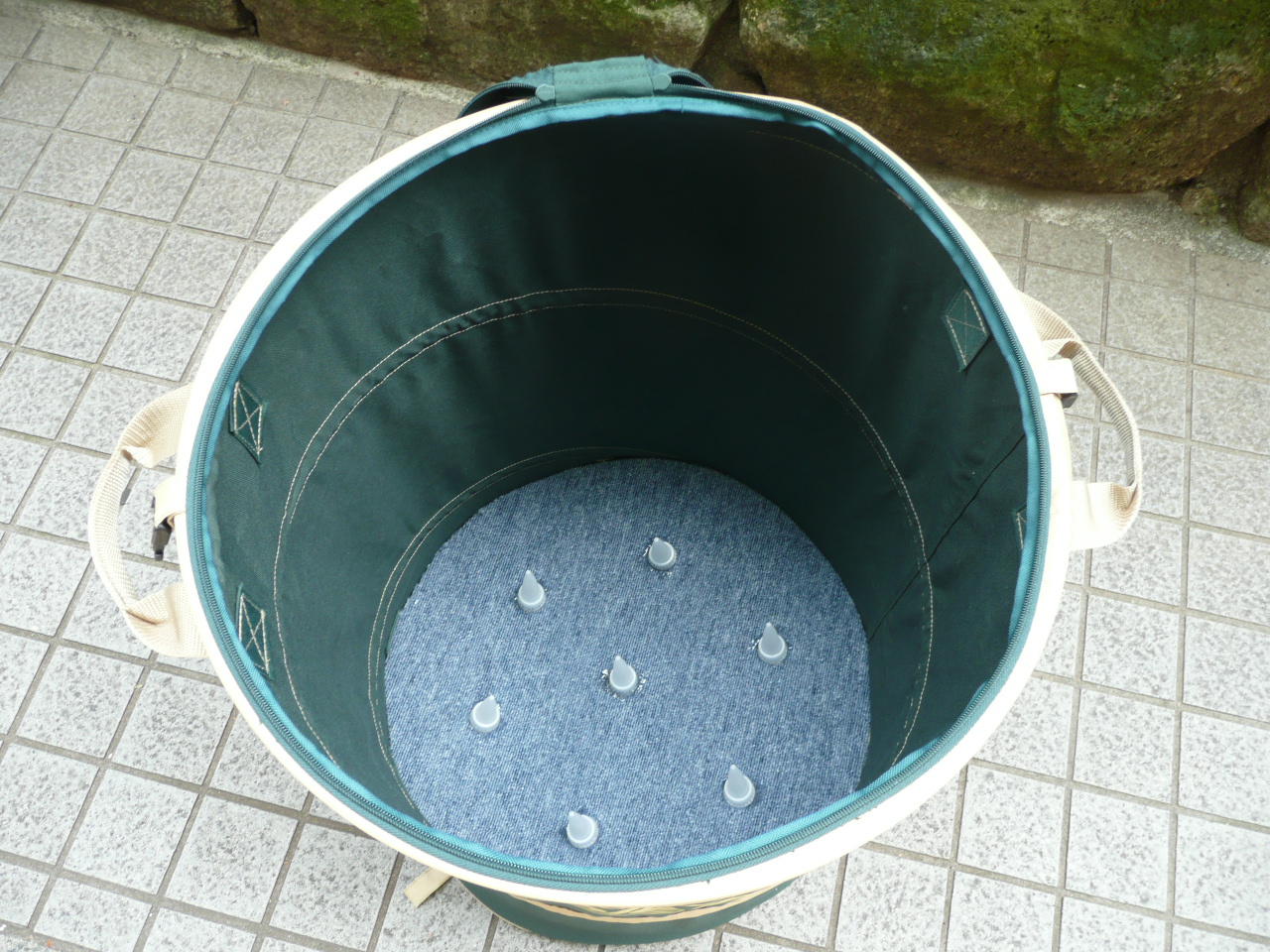 2013/1/27

How to Make DIY Stripping "Bucket" (big basket)

Coleman makes Pop-up Multi-box is designed to be a collapsable garbage container for camping with inner clips that can hold several plastic garbage bags and with zipper rid which keeps away unwelcomed animals or insects.

I had one for sometime for camping, my wife use another one at home (you can put 2 x 75 litter plastic bag inside), and another one was converted into a stripping bucket.

How to make one? I show you.

1. Little Modification to Coleman Multi-purpose Container 

First thing you need is to buy collapsable container from Coleman.
You have 2 sizes (now in 2 colours!):

– Size M: D46cm x H57cm, (D46cm x H17cm as collapsed)
– Size S: D40cm x H47cm, (D40cm x H12cm as collapsed)

http://www.coleman.co.jp/onlineshop/prdct_list.html?category_code=27

Unless you have serious packing concerns, I strongly recommend you to use size-M.
On the container, you only need to remove all the hanging clips for plastic bags. Do not make other modifications for that will ruin your container.
2. Converting Tile Carpet into Stripping Board
Here comes the fun part. Buy 2 sheets of tile carpet (the one you cover office floor) which comes in size greater than the diameter of the bottom of container. All you need to do is to cut out 2 round objects, but be sure to make the diameter slightly larger than the bottom of container, so that your line doesn't dig under the board.
In my case, I used Size-M container with 46cm diameter, so I cut out my carpets into 46.5cm diameter.
One sheet is a layer to give enough weight. Another sheet needs to be decorated with spikes.
3. Attach Spikes onto a Sheet of Carpet
My choice for spikes are made out of Cemedine Silicone Replacement Nozzle N3 (a pack comes with 3 nozzles). This is a formula kindly shared by Capt. Shikanai.
Nozzles/spikes are glued with Bond SU to be in the right position first, then they need to be reinfored with epoxy at the joint. (Photograph shows before this reinforcement)
4. Assembly
When each treatment is done. Put carpets inside the container. It should look like this.
Then you can collapse the whole thing and keep the stripping board inside in one nice holder bag.
Tada! This won't take much space in your car or boat.
Shopping List
– Coleman Pop-up Multi-box Size M (3,255 JPY)
 or 
– 2 x Sangetsu Tile Carpet NT-350 (50cm x 50cm) –> 360JPY x 2
– 3x Cemedine Silicone Replacement Nozzle N-3 –> 140JPY x 3
Altogether, the total cost is less than 5,000 JPY.
Special Thanks
Captain "Coolman" Shikanai for sharing the formula
If you'd like to know more, please click the banner below.