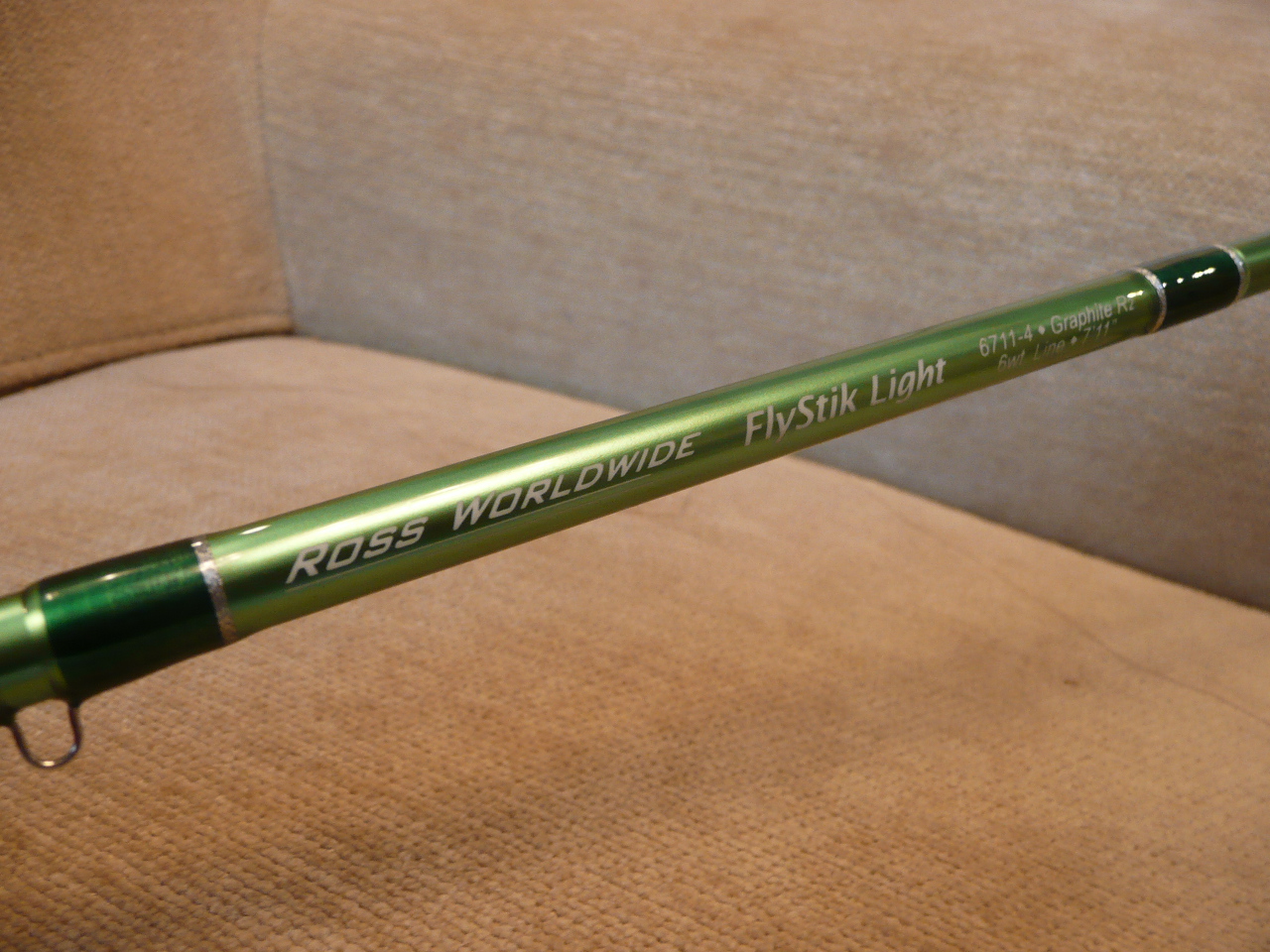 2011/9/30

Ross FlyStik – Great Cross Over between Freshwater & Saltwater

[youtube=http://www.youtube.com/watch?v=tSC_0TbgyD4]

Ross FlyStik is made in 7'11" and comes in 6, 8, and 10wt. Primary application is warmwater fly fishig, but titanium oxide guides and aluminium reel sheet makes them ideal for saltwater as well.

I've got my 6wt and 8wt of Ross Flystik in spring of 2009 and they are both great for using in any application from mid size river to ocean.

6wt – FlyStik Light
I have been using this with Daiwa disc drag reel. Probably the highest number of catch are done by this combination. I have rigged it with floating line for trout in lake's shallow, panfish, and light saltwater.
It's nice to have one tackle that can easily go anywhere.
Any water.
Any damage. It was so easy that my friend had to try. Tip was broken twice and mid section was broken once. Nice to have life time warranty.
8wt – FlyStik Medium
Everything looks the same as 6wt except the marking of "Medium" and line weight. It has been my main rod for sea perch surface game using large floating minnow fly. It has seen good action against large mouth bass as well. I haven't tried this on shallow reef or flat game yet, but I could rig it with Monic clear floating line to give it a try. Perhaps good stick for seabream and carp sight fishing.
10wt – FlyStik Heavy
I haven't got one yet for I can hardly think of any application for this one unless I have chance to test cast. Perhaps good to use with big fly for snakeheads? Perhaps wait until I get my chance to fish peacock bass?
Anyone who has used this one, please let me know how it is!