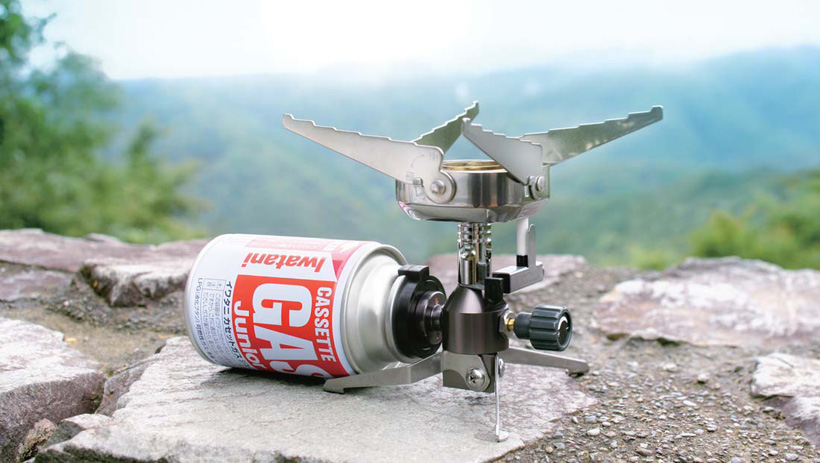 2015/12/25

Choice of Cooking Stoves in Japan

When you are staying outside for long hours engaging with outdoor activity, you have to consider how easily you are effected by weather condition and how to feed yourself to get you going for a day or for days of trip. Ability to produce cooking heat to prepare hot water or hot meal is the most useful solution, and that's why there are many portable stoves are sold in market for campers. It may be difficult to choose the right product, because they all give you equal function to produce cooking heat with slightly different controls here and there. However, the most important factor is what fuel a stove uses. No airway companies let you transport inflammable object, so you need a stove that can adopt to the fuel type you can find most easily in your destination.
Fuel: Cassette Gas (CB)
In Japan, consumer-use cassette gas (CB) is sold in almost every food & supply shop you find from the coldest village in Hokkaido to the hottest camp site in Okinawa. They come in 2 sizes and most of them contain high mix of butane with small amount of iso-butane. In case of use in cold environment, you can use the one that comes in higher iso-butane mix.
Iwatani Cassete Gas Stove Jr. CB-JRB-3
Most compact stove using cassette gas is Iwatani's CB-JRB-3. It comes with free compact size cassette. Fire power is enough to cook for a solo or a pair. It fits within a diameter of 12cm, so please check the internal size of your cooker for fitting.
SOTO Cassette Gas Stove ST-310
If you want to use larger cooker therefore required to keep fuel away from stove, then your choice will be SOTO ST-310. This provides enough cooking power for large pan to cook for a party of 4. As a matter of cast, this is the stove we used for our family caravan trip in Okinawa.
Kovica Adopter for Outdoor Gas Cartridge (OD -> CB)
If you already own stove or gas devices using OD bulb such as MSR Whisperlite Univerval, then Kovica's Gas Stove Adapter is designed to let your existing camping gas gear adopt to use CB cassette gas. CB cassette gas doesn't stand upright with safe stability, so I strongly recommend to use this adopter which comes with a stand and place cassette side ways.