19 Jun

Proshop Sansui Shibuya Part I, Shibuya
One of the oldest fly shop opened in Tokyo. Sansui Shibuya's Part I's 2F is a cozy fly shop where you can find items mostly for freshwater fly fishing. They run Spey casting school on weekends. Please check with Sato-san for more information.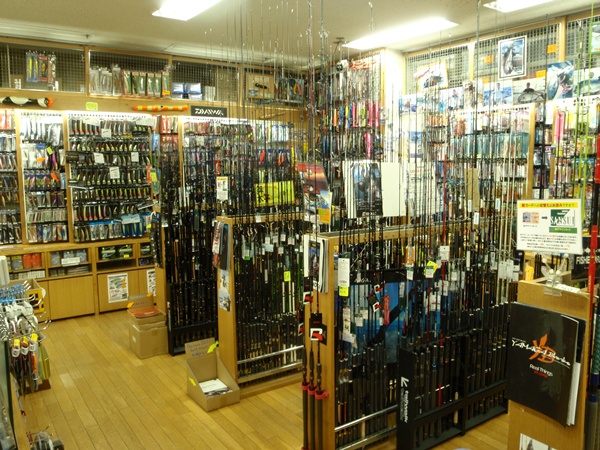 1F is full range saltwater lure fishing store carrying tackles for light game such as seaperch to heavy game including tunas and GT. As for saltwater fly fishing gears, I recommend you to visit Shinjuku Sansui first for their wider range of items.
Shop Website:
http://fishingtackle-sansui.com
Store Hours
Mon-Fri 11:00-21:00
Sun 11:00-19:00
Closed on Sun & Holidays
Phone & Fax
+81 (0)3 3400 3698
+81 (0)3 3400 6864
Address
3-16-2 Shibuya, Shibuya-ku,
Tokyo 150-0002
By Train
– Take Tokyo Metro Ginza Line or Hanzomon Line to Shibuya Station
– Take JR Yamanote Line to Shibuya Station
Map:
http://maps.google.co.jp/maps?hl=ja&client=firefox-a&q=%E6%B8%8B%E8%B0%B7%E3%82%B5%E3%83%B3%E3%82%B9%E3%82%A4parti&lr=lang_ja&ie=UTF8&z=16&brcurrent=3,0x60188b5bc0620bf5:0xaa0e3a1086a3617,0