2015/1/17

wild redfish in Hong Kong

Redfish in Hong Kong have been caught by Lure or even Egi in Hong Kong water . One of my enthusiastic lure mate living in Shenzen have been catching this since last July by crankbait lure in my Island where I live. It's been pretty tough to place flies on the bottom in the island since bottom are almost rough rocks. Charlie and Clouser minnow can be easily stuck even you tie them at the end of floating lines.

but any how, I had good enough luck after several months struggle to chase.

Here you go , a Wild redfish on a fly in Hong Kong!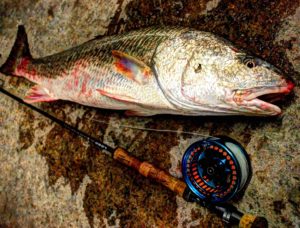 I got the trophy by floating line and yellow buck tail clouser minnow. but it was really out of regular patrol for the fish.
Cheers!
leftyhama