19 Jan

Trout Athlon – Asaka Garden, Saitama

Posted at 17:09h

in Uncategorised

If you are a enthusiast for river trout fly fishing, winter is probably the worst time of year when all the rivers are closed until the first week of March and many stock fishery using mountain rivers are subject to close down when snow is bad. Even you make it to the river after some driving, there is always risk of fish going inactive with sudden temperature drop in unpredictable mountain weather unless your river receive water from natural spring.

Good thing is that Tokyo provides backup with stock fishery only half an hour away from centre of Tokyo stocked with premium condition fish and using spring water to produce stable temperature: Asaka Garden.
First Snow of the Year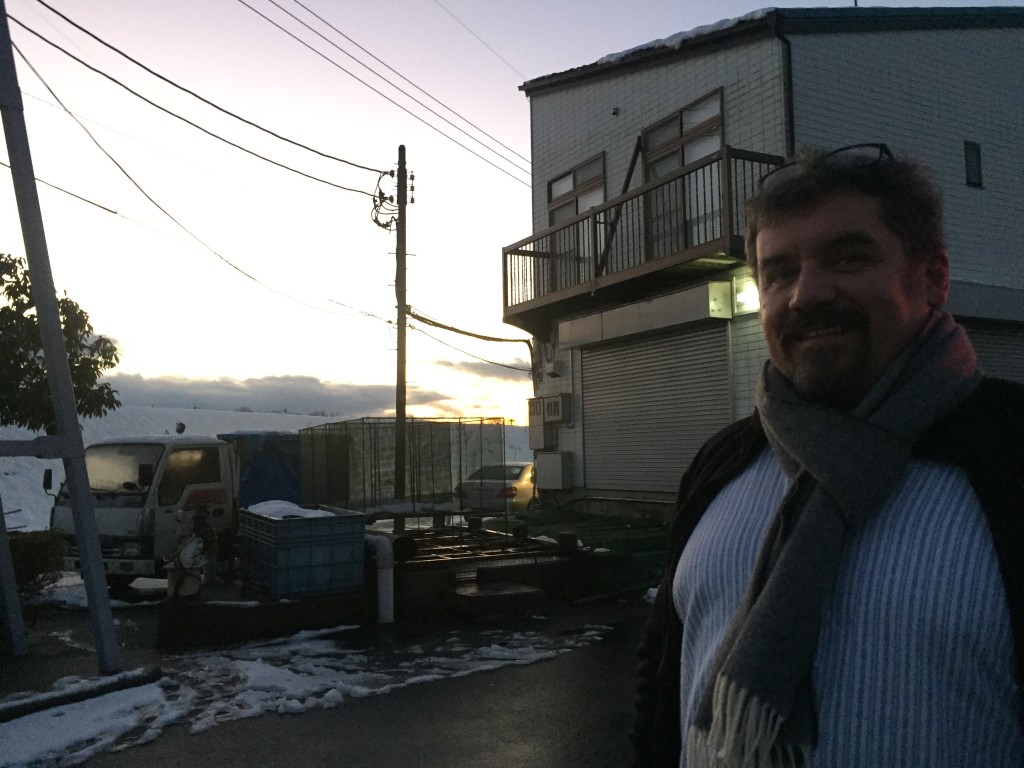 Enrico, our away member from Ireland, has been visiting Tokyo in winter for sometimes, but due to the timing, he never had chance to go out for trout fishing. Weather seemed stable, so I booked time for stock fishery in mountain river, but it snowed for the first time of the year and all mountain river fishery were confirmed closed, so we took the back up.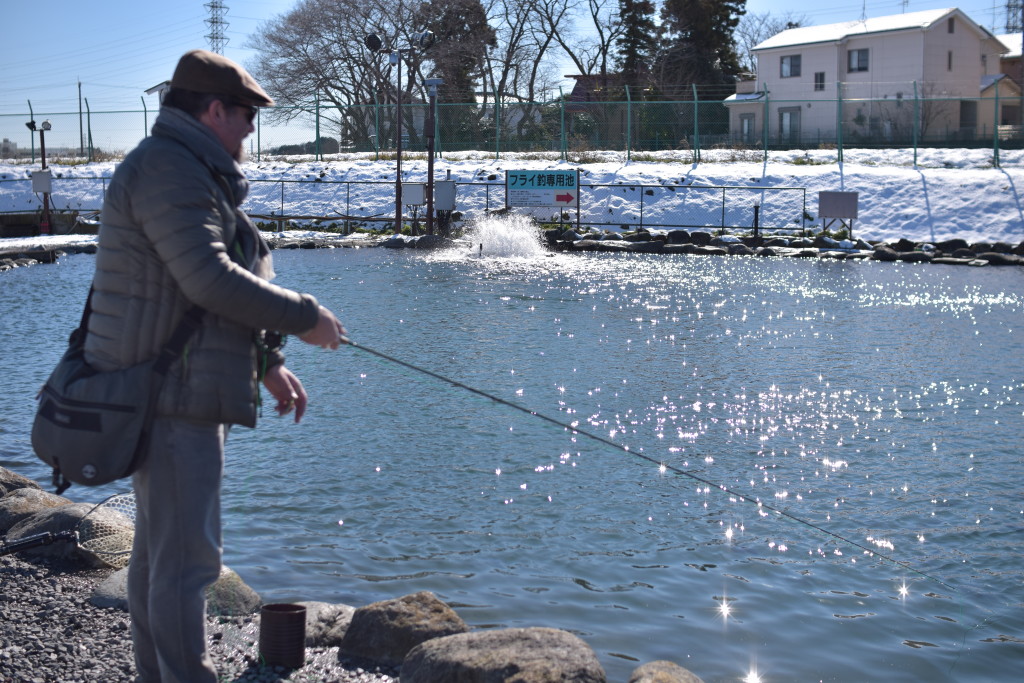 It turned out to be great occasion for not many anglers came out in this weather. Enrico, one other angler, and I had this stock pond for ourselves for hours.
Trout Fishery All to Ourselves = Trout Athlon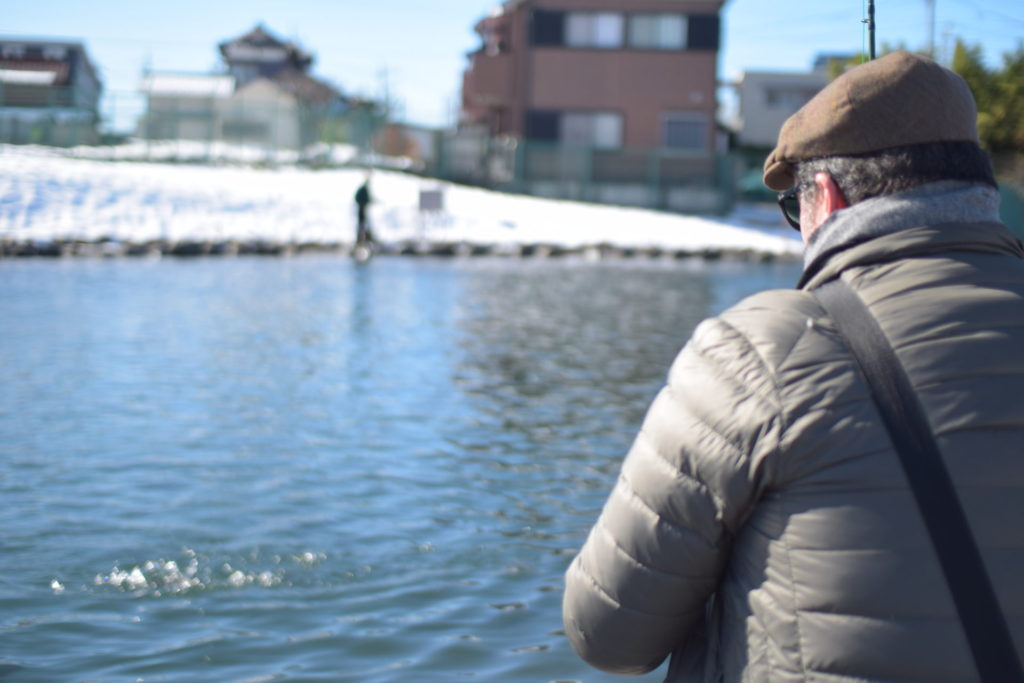 Pond was stocked with coho salmon which is very active even in very cold weather and steelhead rainbow trout who fight hard. And we came with 0wt and 3wt set for sensitive game for river, and 4wt with floating line and another 4wt with intermediate line for small lake.
Perfect occasion for trout athlon!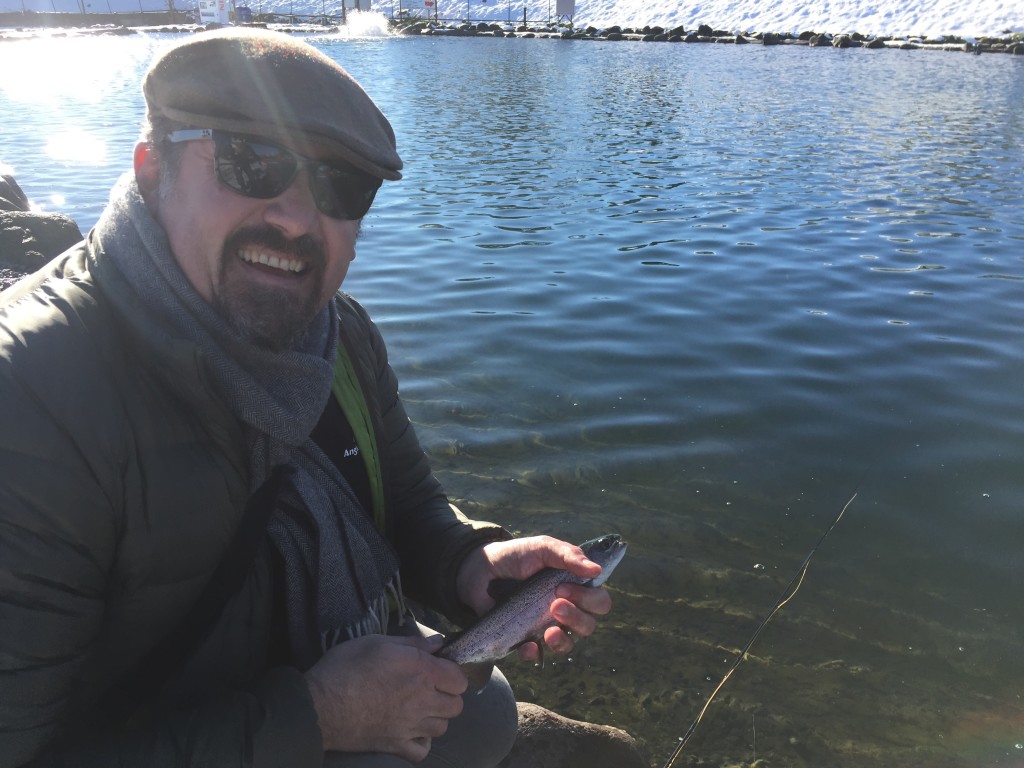 Sensitive 0wt and 3wt tackles were set with small soft hackle for sight fishing. This style is more tiresome yet more rewarding for we were casting authentic match to chironomides hatch. We caught half the fishes this way.
Then 4wt tackles were set with all sorts of nymph for blind fishing. This style gives more pleasure of casting in open space like this. We caught other half of fishes with this.
Results:
In the 6 hours of constant catch and release, I lost counts beyond each of us caught two dozen fishes while I had to attend business calls on my mobile. We couldn't have fun of going to authentic river, but we discovered our own way of getting even by being creative about it.
Rainbow trout: 48 and more
Coho salmon: 4