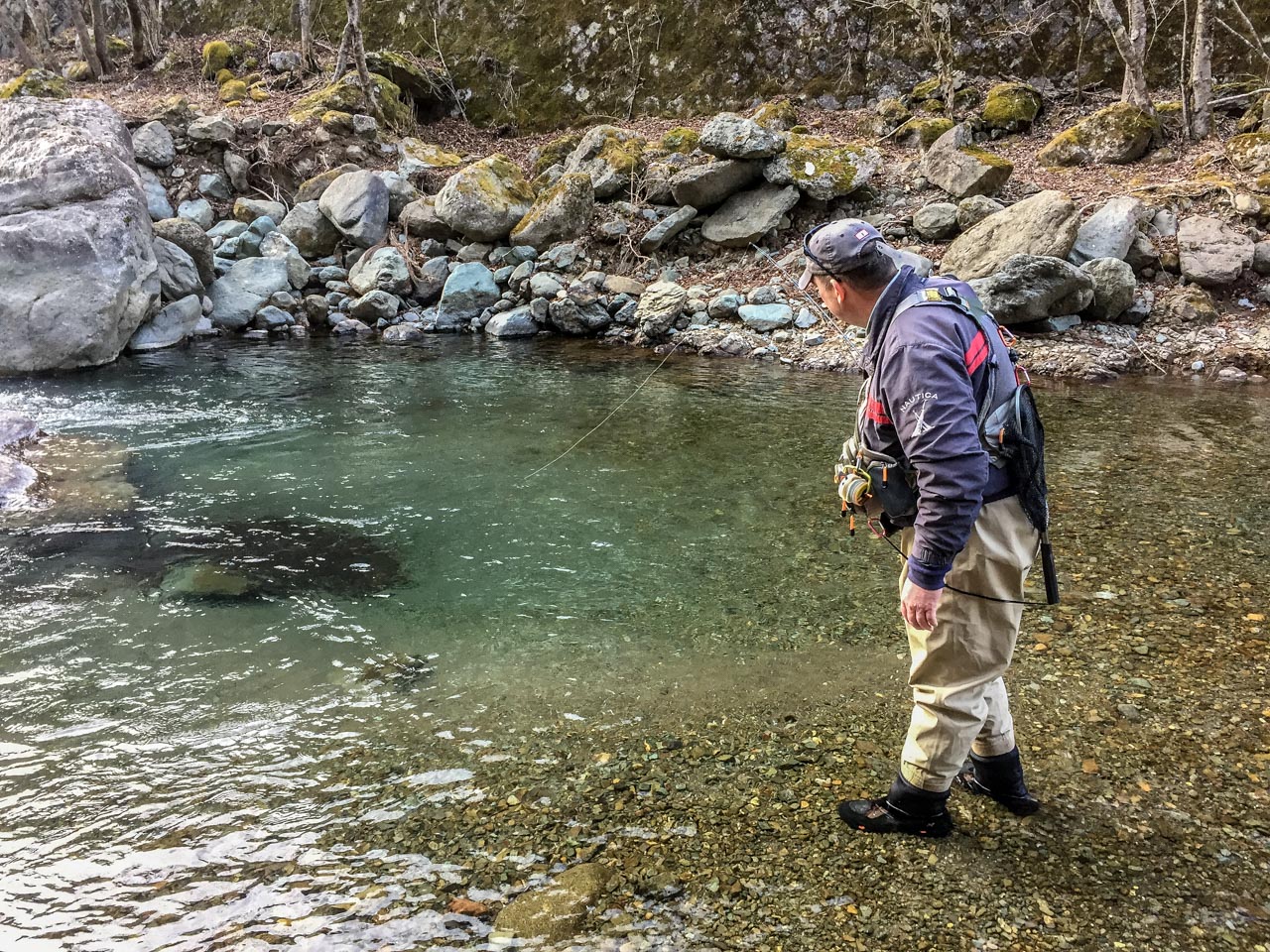 2017/1/28

Team Outing: Tanzawa Home, Kanagawa

Keisuke called for group outing to Tanzawa Home stock fishery and luckily I could free my Saturday to participate. I left Tokyo a night before after finishing up client meeting then parked out near the fishery to start early.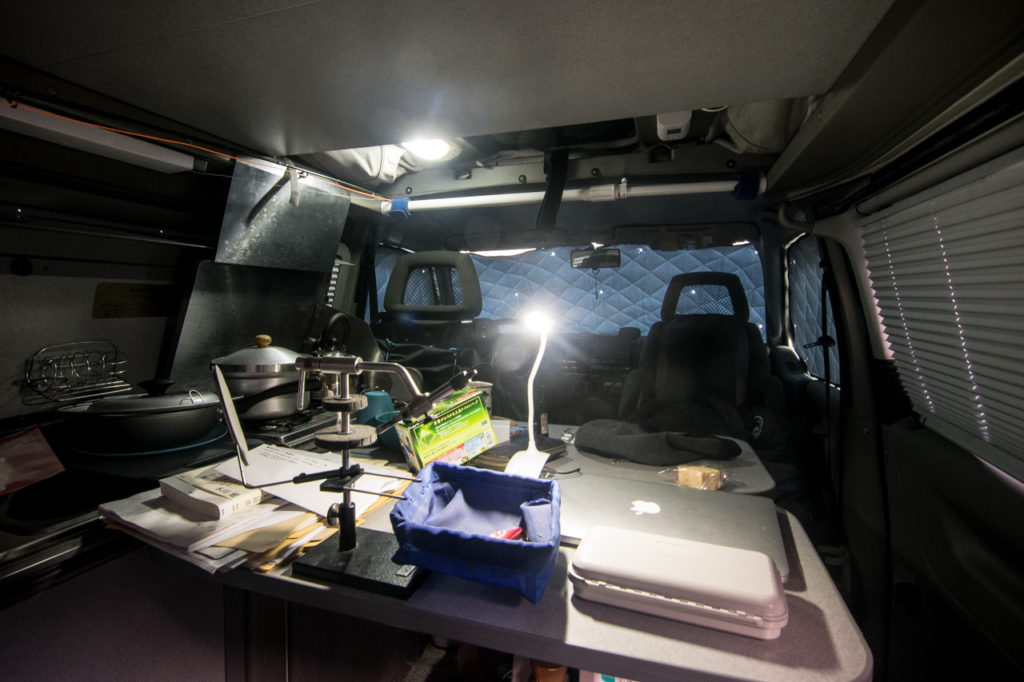 Not very good idea in cold season when temperature goes below zero. I replaced the gas system on camper van from a tank of propane, that is not easy to fill up in Japan, to cassette gas of butane, that I can purchase from any shop. Butane doesn't burn well in near zero temperature.
I turned on portable gas heater to warm up the gas system first, then cooked breakfast on stove which warmed up the room temperature to be able to continue using the gas system.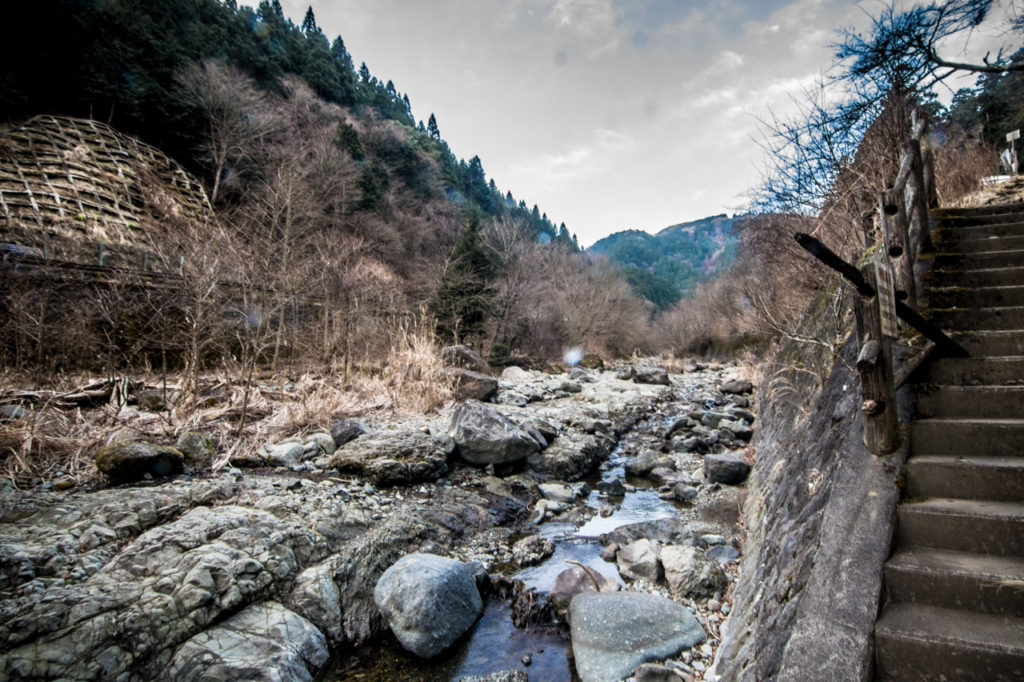 Then after the morning struggle, I set out to the river starting with nymphs. Rainbow trout were active enough to play with me, but it was just too cold to fish on, so I went back to the van hoping to meet the guys from TFFCC.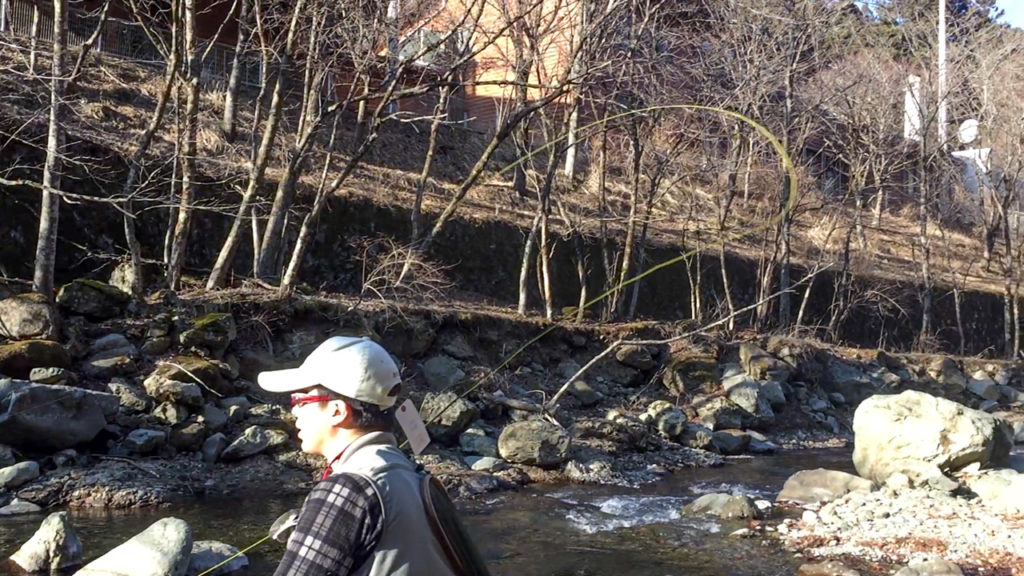 We must have missed each other setting different fishing hours, and I joined Keisuke who was fishing with beautiful casting loop.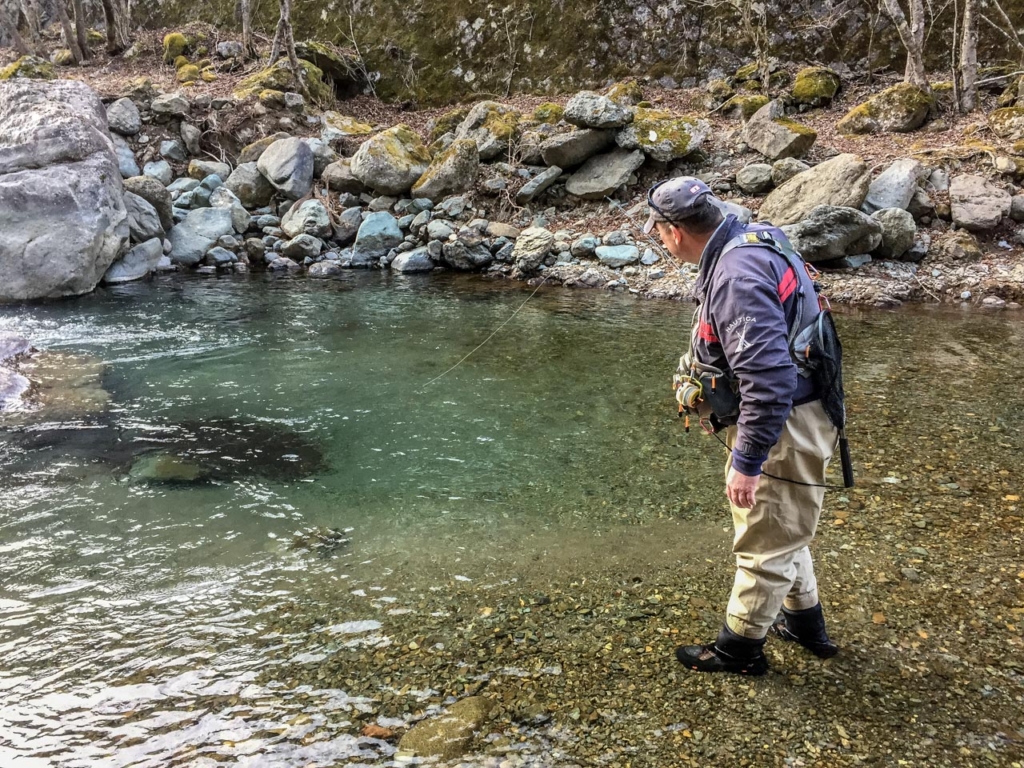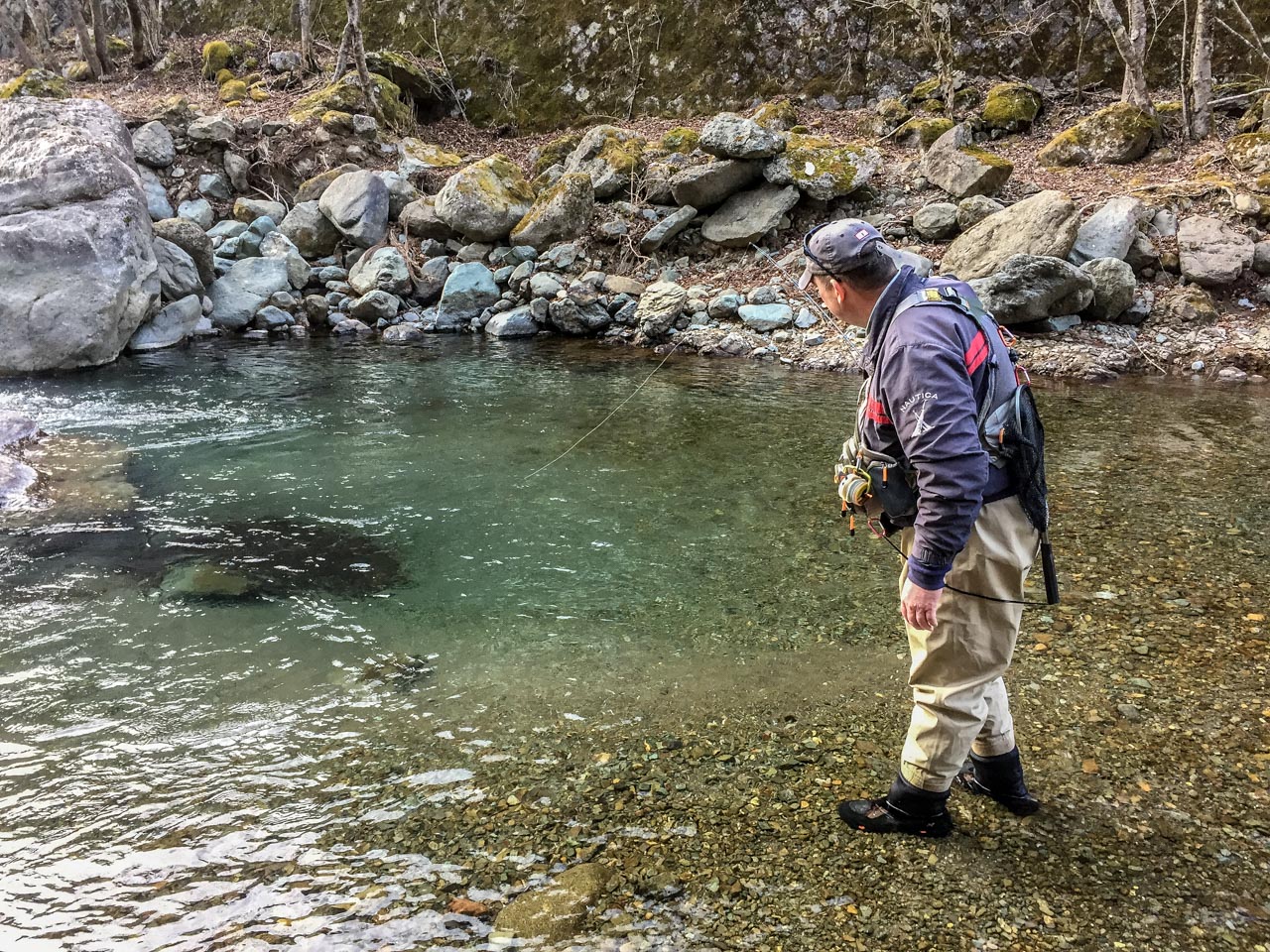 Dwayne was showing us Euro nymphing and making catch after catch. Really amazing system that can fish the very important part: bottom. This gave me an idea of how to improve fishing method in wild river. Some say stock fishery is not fun for experts, but I would say it's fantastic test environment.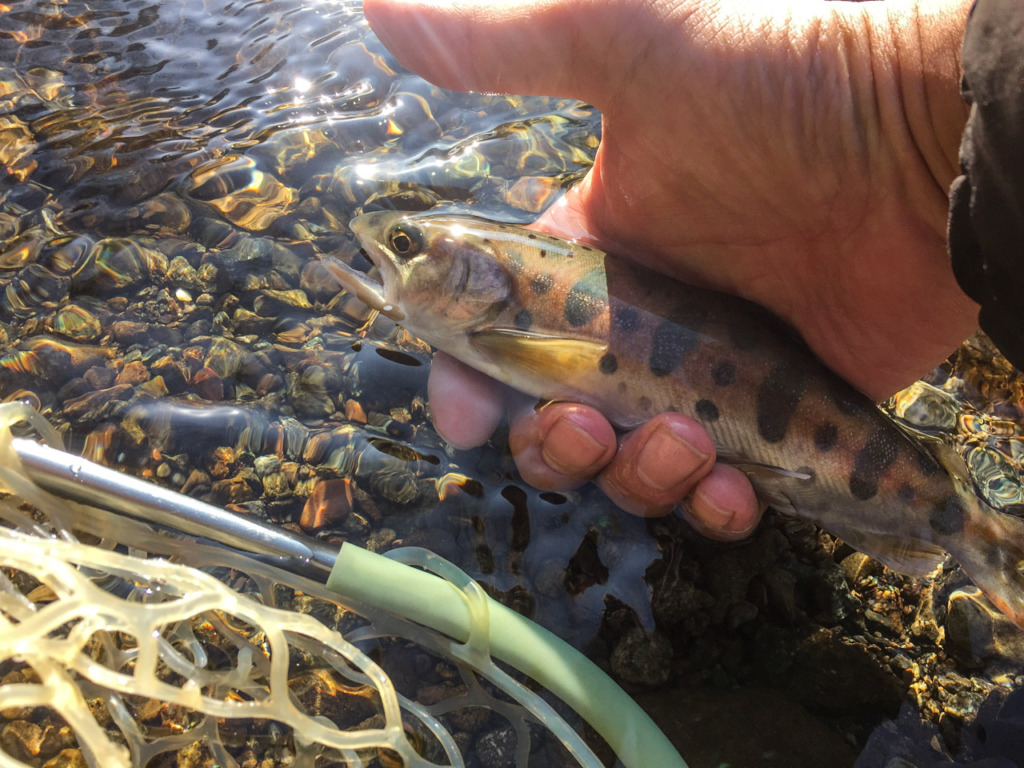 Then I luckily had one fish reacting to my dry fly and made my agreeable catch.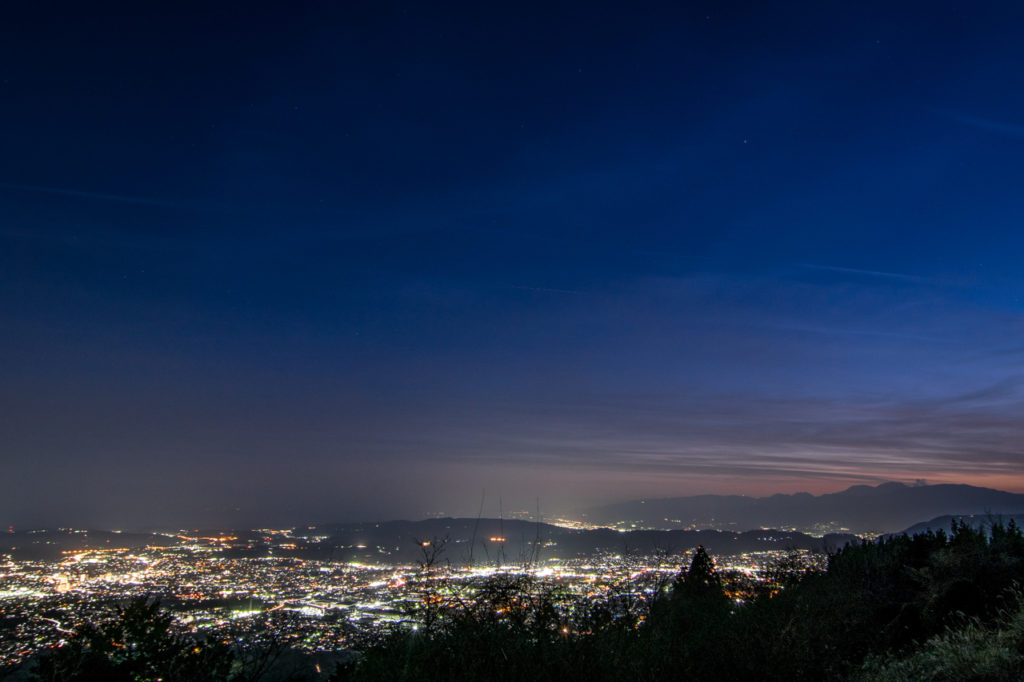 Perhaps this scenery was more worthwhile on my way back to motorway from Tanzawa Mountains.
Results & Data
Fish: Rainbow Trout x 6, Cherry Salmon x 1
Flies: Hare's Ear Nymph #14, CDC Dun #18
Line System: 9ft of tapered leader, 6ft of tippet fuluoro carbon 0.5 go
Fly Line: Scientific Anglers Supra Trout Floating DT0
Fly Reel: Oris Battenkill I
Fly Rod: Tiemco-Euflex Infante 800-4, 0wt