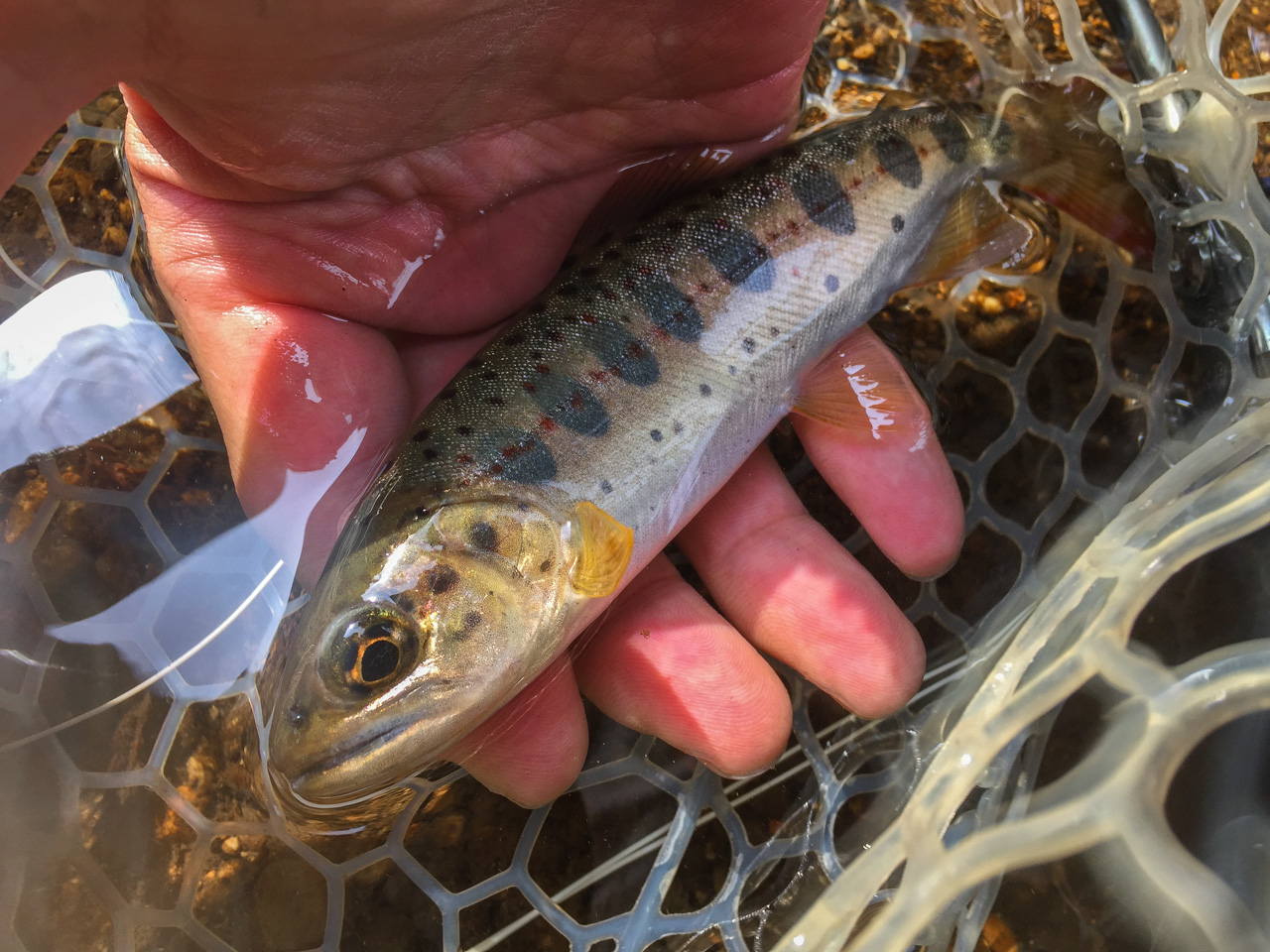 2017/4/12

Red-spotted Salmon: River Ito, Izu Peninsula, Shizuoka

After checking potential outdoor event venue with my friends near Numazu, Shizuoka, my meeting back in Tokyo was canceled. I needed to pick up good souvenirs for my parents, so I headed south into Central Izu Peninsula for wasabi shopping.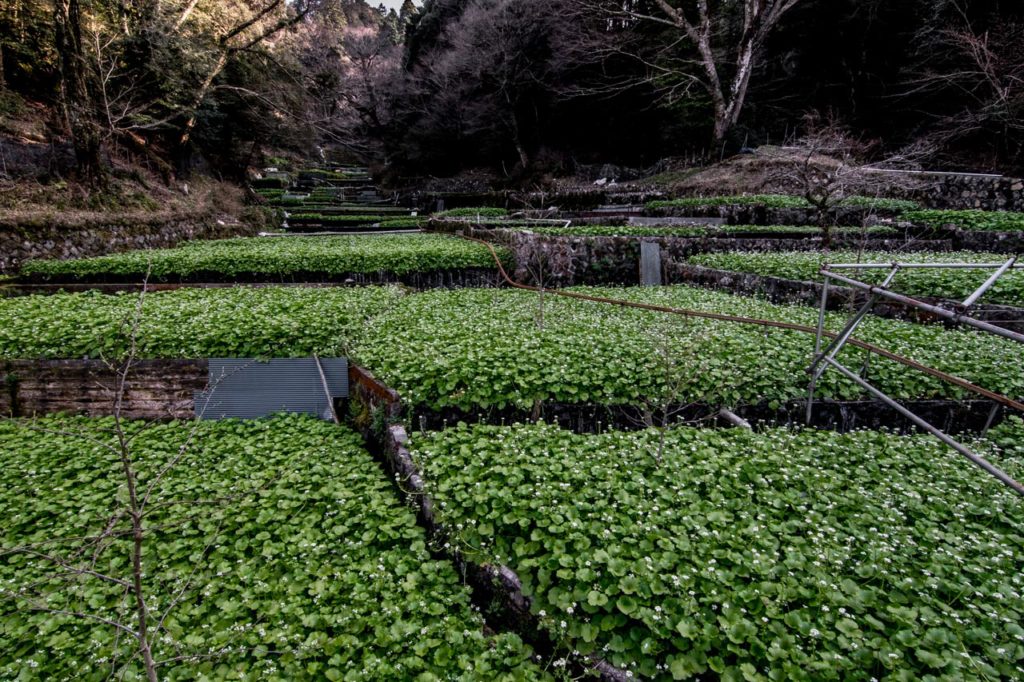 Headwater of River Kano provides cold clear water that is fit for the plantation of wasabi.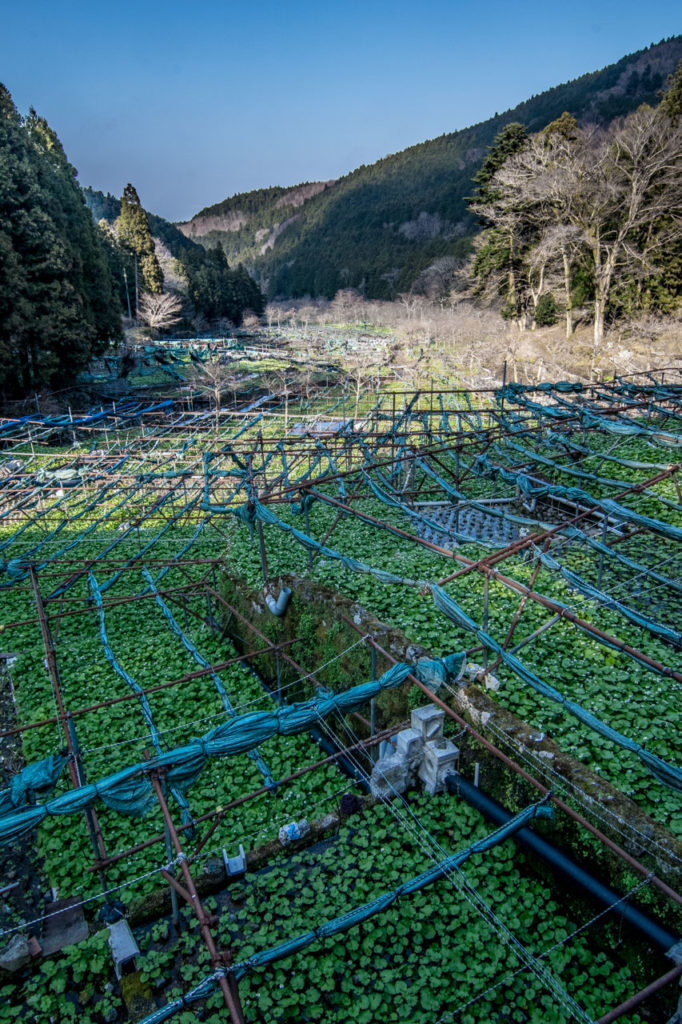 All of them wasabi! As far as eyes can see. I bought not too expensive one then drove downstream to check how River Oomi, tributary of River Kano, was after one month since the opening for red-spotted salmon, a kin of cherry salmon. I hadn't fished them since the last trip I made for Justin 2 years ago and also wanted to examine closely about the difference between red-spotted salmon and cherry salmon who are separated by the Ice Age when Sea of Japan was land-locked with cherry salmon inside.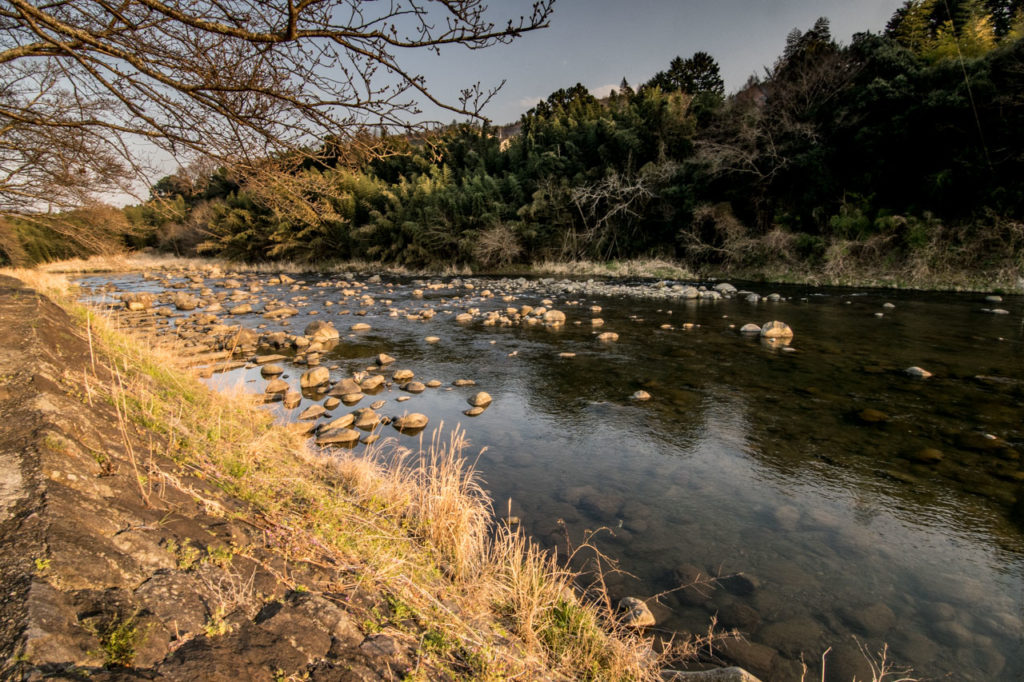 It was already evening and didn't feel like fishing hard for stocked fish after keeping myself busy in this season's very cold River Aki earlier for stremborns, so I moved to Lake Matsu for the night to start fishing in its mountain river from the morning when license vending machine opens. If the weather turned good, then hatching of mayfly in Izu Peninsula is 2 weeks ahead of Tokyo's mountains.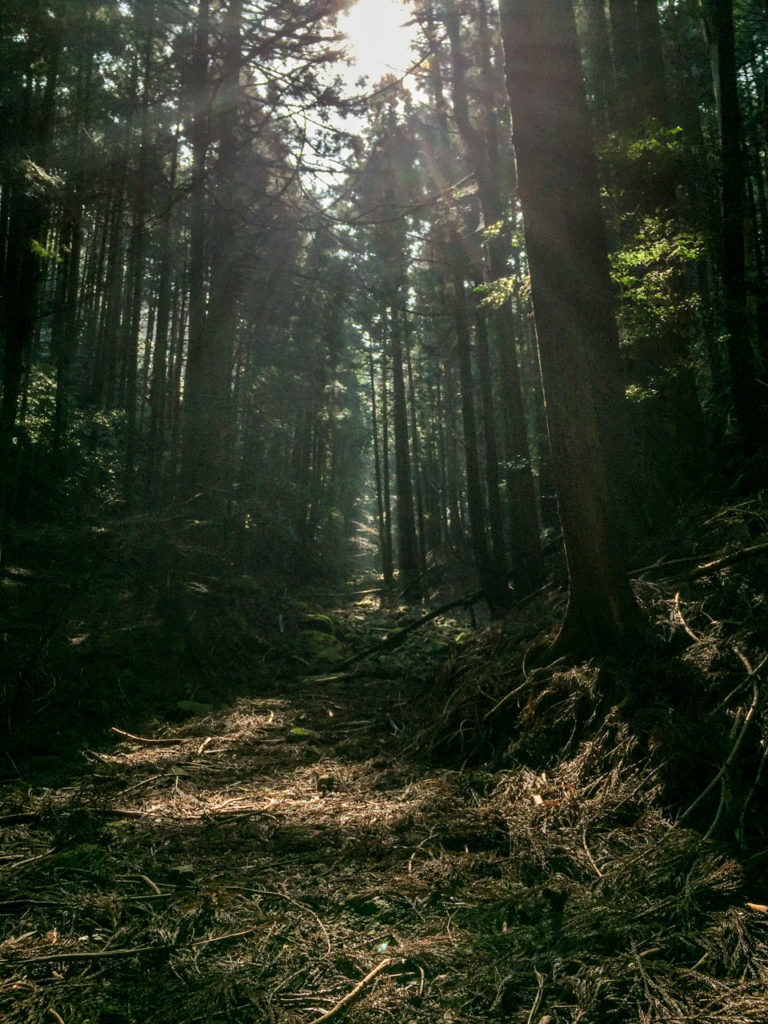 And weather did turn out sunny.
Red-spotted salmon who evolved separately from cherry salmon in more temperate Pacific side of Japan doesn't feed as well as cherry salmon in cold weather. Also, they are more territorial than cherry salmon often attack their siblings in limited pocket, eat if necessary, similar to white-spotted char.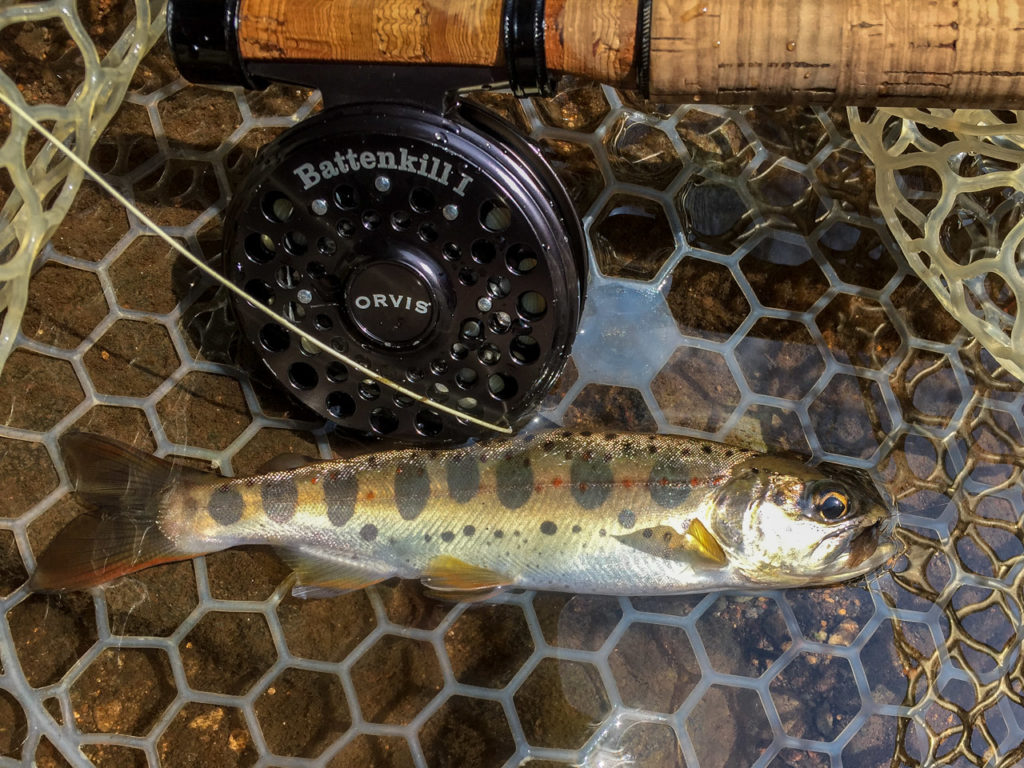 Had to test more than 3 small pockets before I got the first reaction on size #18 dry fly matching the baetis mayfly hatching. Then after missing strikes in 2 more pockets, finally the first fish. Unlike cherry salmon in the similar terrain, red-spotted salmon fight harder using more space and this small fish didn't give up until he ran down to a pocket below. Imagine if he were fully grown fish!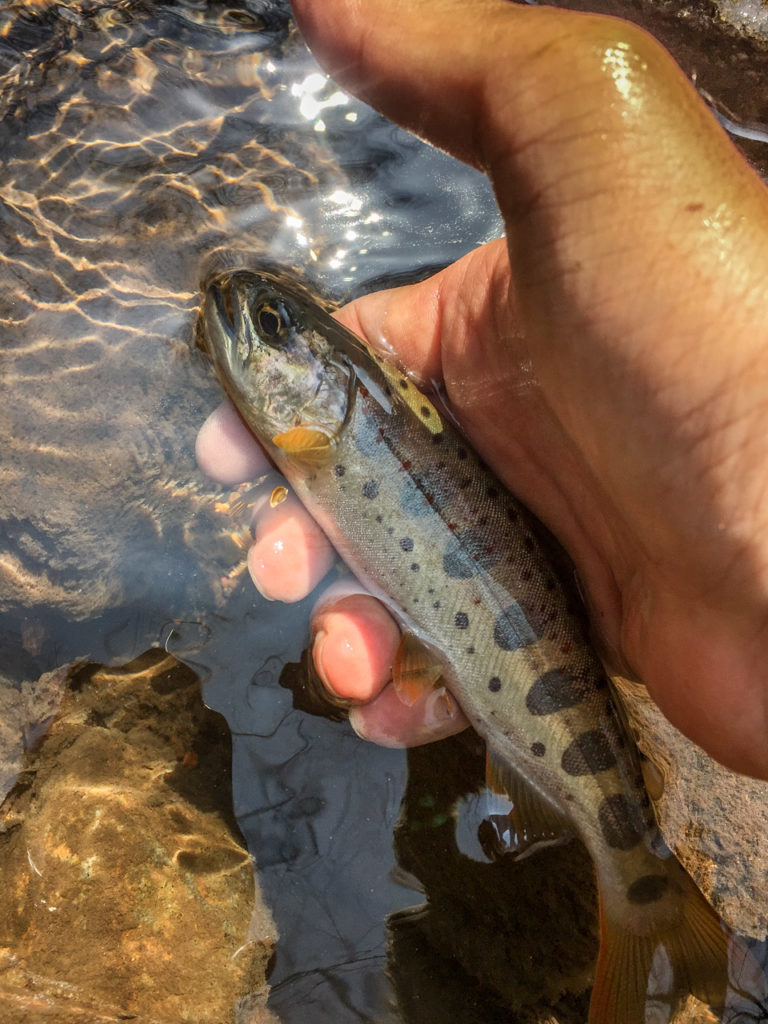 There is always a good trade-off. More territorial they are earlier they start zoning more willing to attack mayfly. By noon, hatch changed from baetis to stream mayfly around size #14. Didn't have matching size, but my #12 CDC thorax dun did the job OK.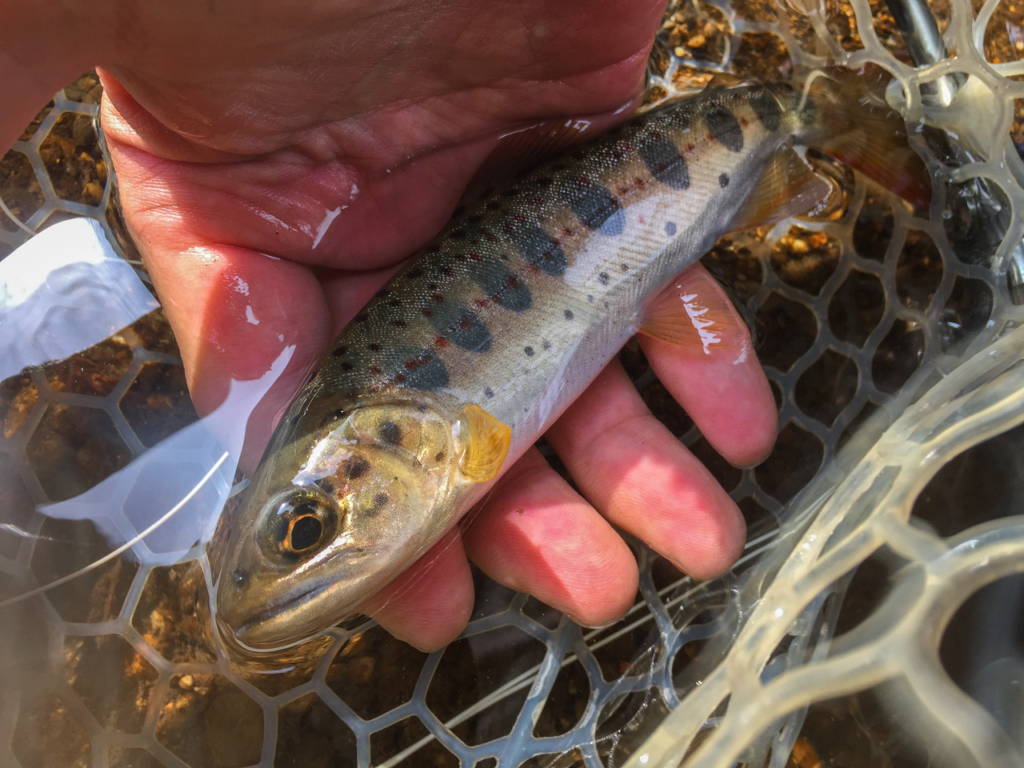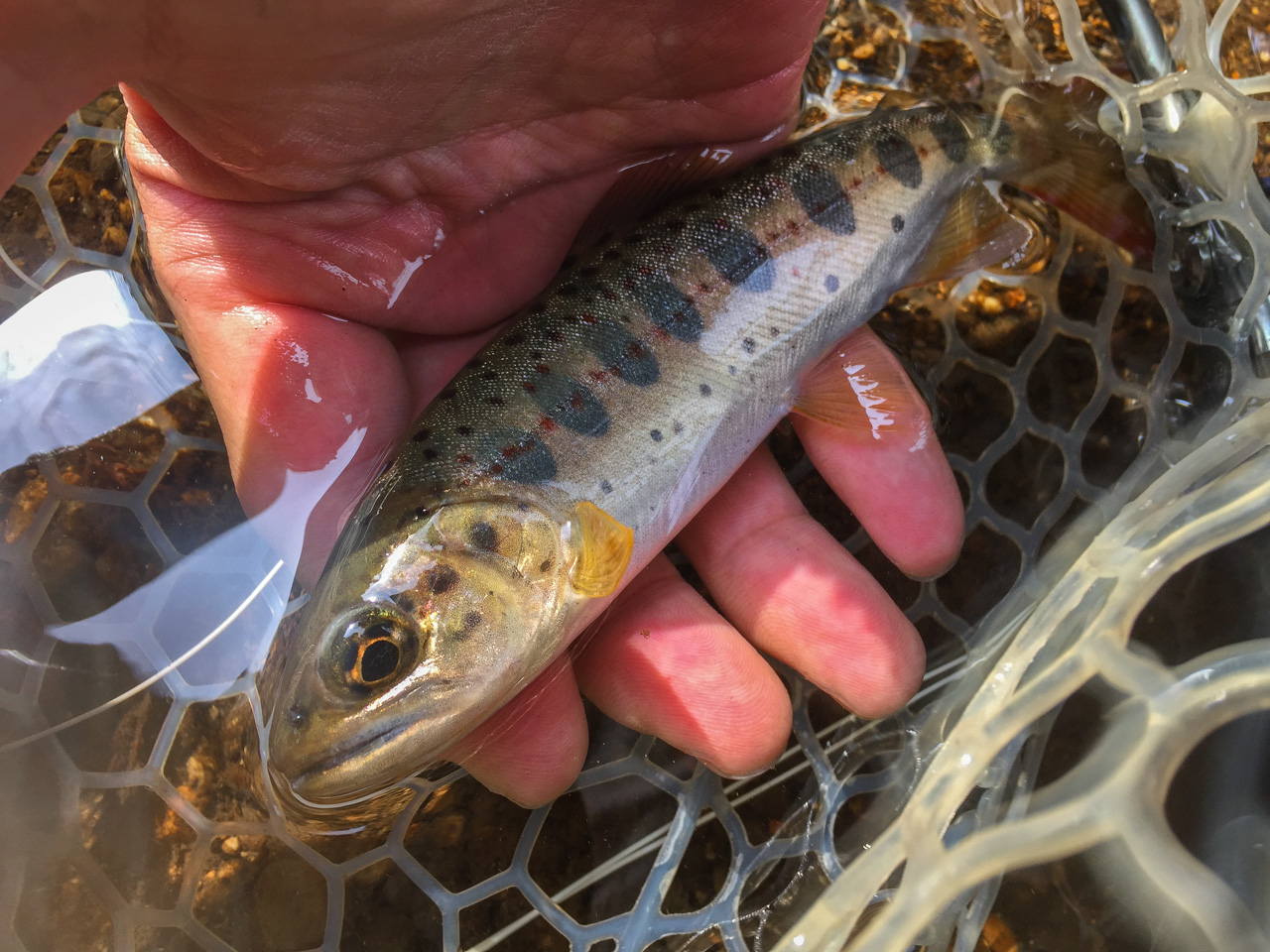 Had to finish by 3pm to come home for shipping works, so this was the last fish of the day. Still smolt skin left from the winter, but nearly regained full beautiful colourization. Let's see how they are in May again.
Results & Data
Fish: Red-sotted Salmon x 3 keeper size and x 4 release size
Flies: CDC Dun #18, CDC Thorax Dun #12
Line System: 8ft of tapered leader, 3-6ft of tippet fuluoro carbon 8x (0.3 gou)
Fly Line: Scientific Anglers Supra Trout Floating DT0F
Fly Reel: Oris Battenkill I
Fly Rod: Tiemco Euflex Infante 800-4