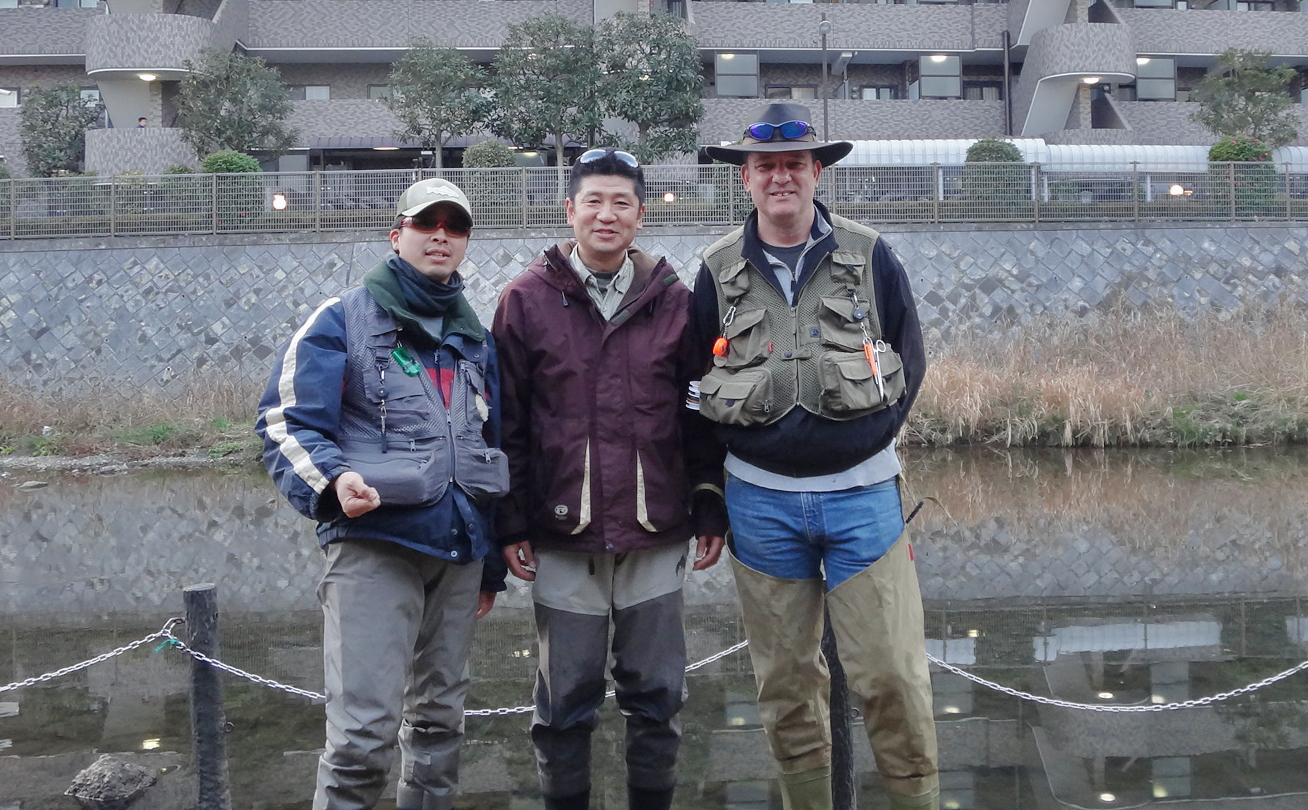 2014/12/28

Three Musketeers on River Sakai – Machida, Tokyo

As our cities are getting exhausted of year-end hustle and bustle, nothing stops eager fly-carping enthusiasts from enagaging with their favourite activity. Dwayne, Seiichi, and Edwin gathered in Machida where River Sakai forms a border between Tokyo and Kanagawa.
About River Sakai
Sakai in Japanese means "border" and this river historically servers as border between two provinces: Musashi, today's Tokyo and Saitama and Sagami, today's Kanagawa. It flows all the way into Sagami Gulf, so if you drop something in this river, expect it to make a great tourist souvenir further downstream at Enoshima Island.
Curtis River and Three Musketeers
Dwayne hosted the outing at this rather awkwardly urban home river of his, because he knows too well that this river offers plenty for everyone and it will draw out inner most rebellious heart of thoroughly tamed civilians of the 21st century.
That includes someone as serious as Seiichi who competes in World Fly Fishing Championship for the pride of former Empire.
And to someone as charming as Edwin who insists on using his creative "French Wooler" fly pattern above all the best choices to complete his full circle of insanity glorified into his epic "BITE" on fly rod.
In close up.
Three men caught as many carps to make them nearly extinct, but then they went back to their daily ordeals as good citizens that is the mask they wear to get by until the next great outdoor experience!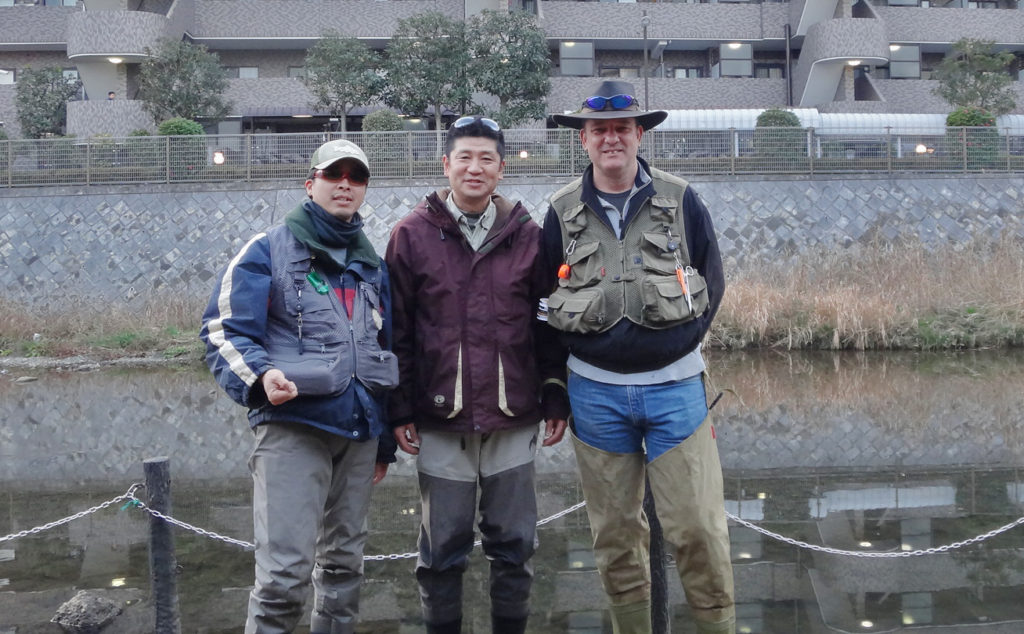 More Stories
You can find more detail about their trips in their own words:
Dwayne's Blog
http://redloco66.blogspot.jp/2014/12/sakai-river-machida-28-dec-2014.html?spref=fb
Edwin's Blog
http://kawasakiflyfishing.wordpress.com/2014/12/28/why-is-koi-called-koi/