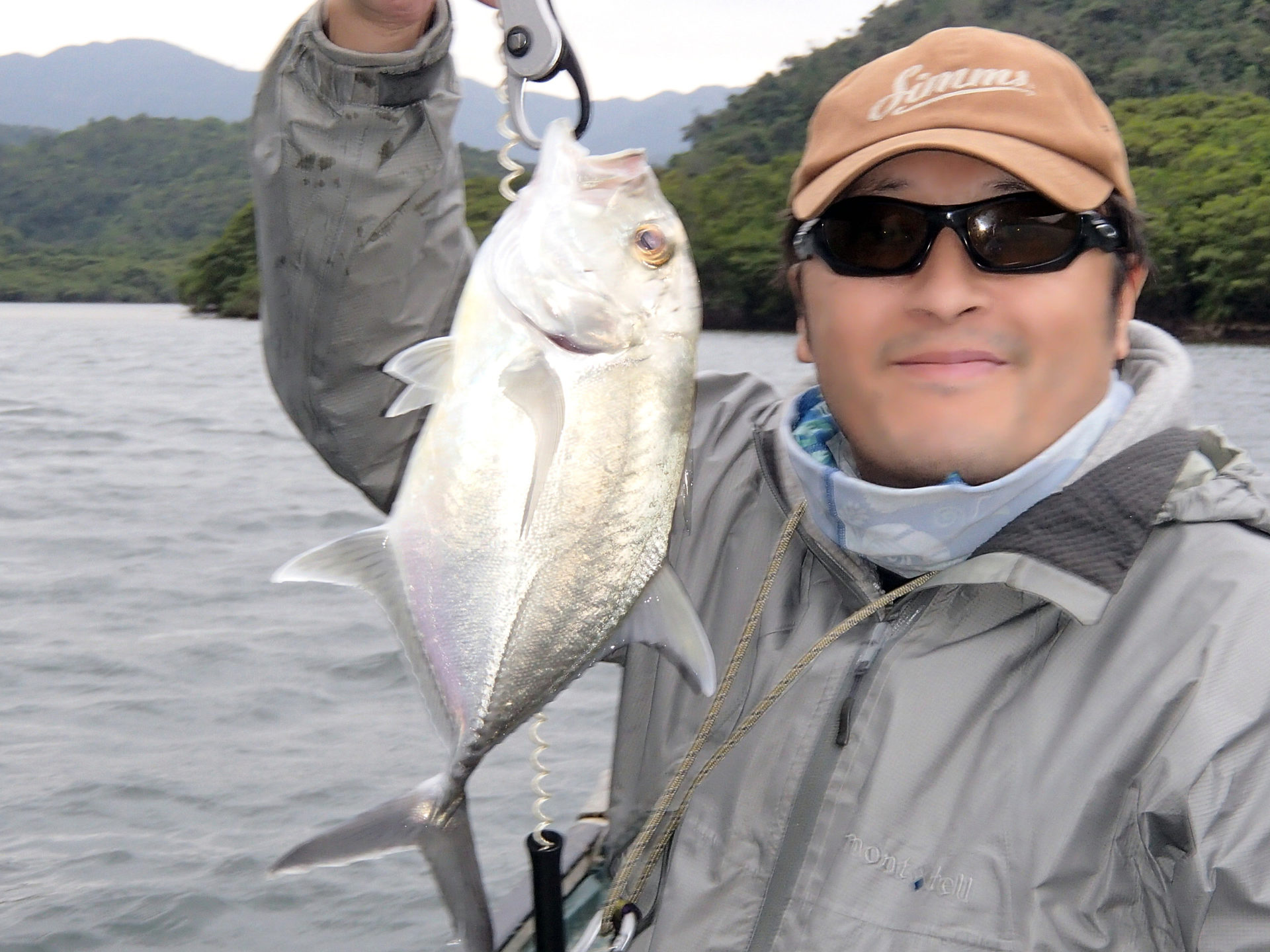 2013/12/31

Sakishima Trip – Day 4: Mangrove River Fishing

Rain finally cleared up as we were checking out the hotel before getting picked up by the fishing guide. I took a 30 minutes window to make fly fishing on 6wt tackle in the estuary where shallow flat was formed by small dock.

1. Game in Shallow Flat in the Estuary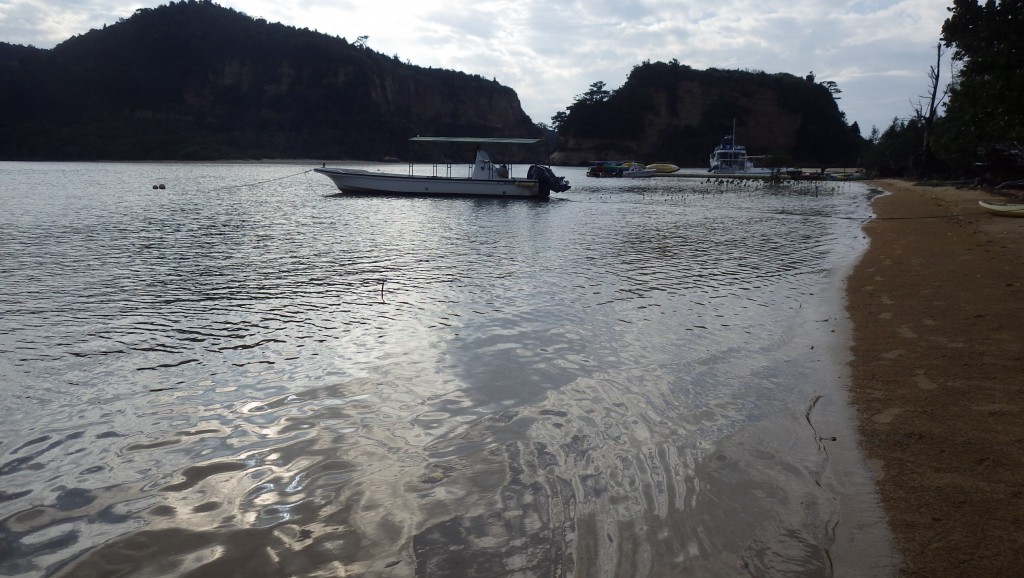 Then I realized that I left my fly box in a boat bag! I searched my hip bag where I found a hare's ear nymph on #14 hook. I spotted a small school of baby mangrove snappers who chased the fly without giving the final bite. Instead, I had funs with another school of fish hiding along anchored boat: crescent grunter.
Little problem with this granter fish is that they give good fight, but they don't open their mouth too easily which makes it difficult to release with ease.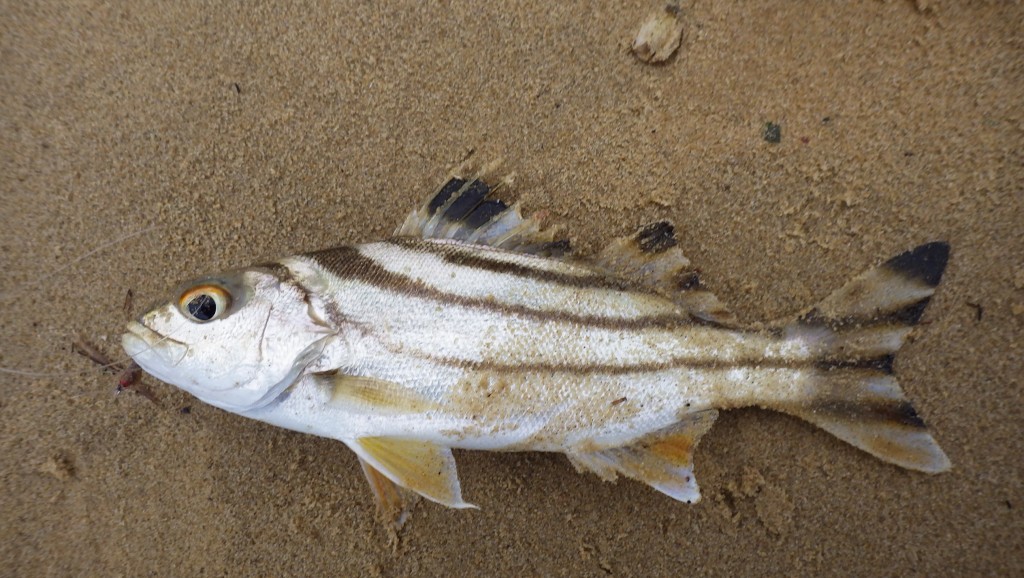 I caught 3 fish then hare's ear nymph fell apart not functioning as lure anymore. It was about time to head back to the lobby for the pick up.
2. Boat Game on Urauchi River
Marine Box' Miyagi-san took us out on Canadian canoe with floating pads powered by electric motor. It provided very firm platform onto which I could stand up and make cast.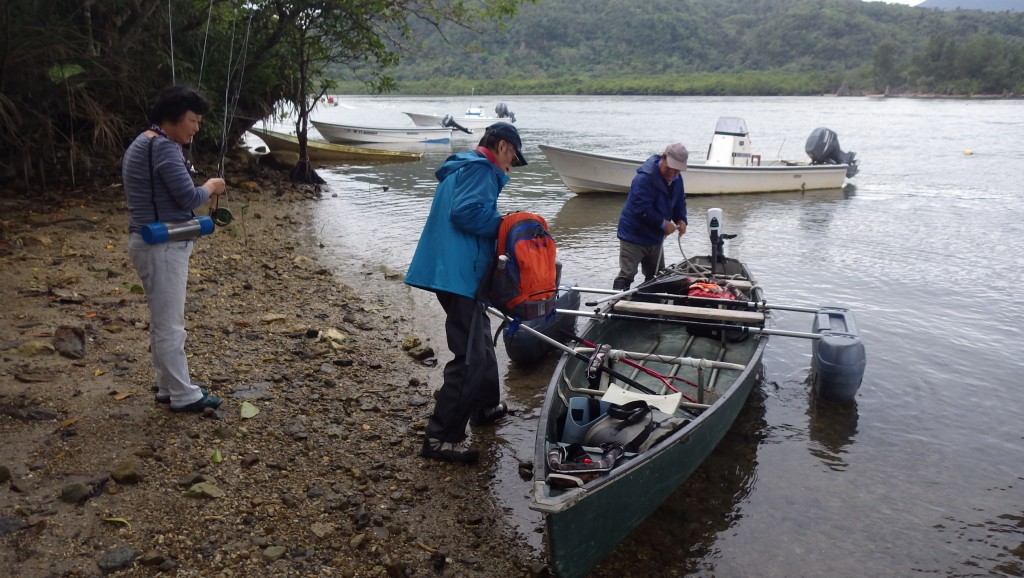 Canoe took us towards upstream where fallen rocks from the bank formed hiding place for fish.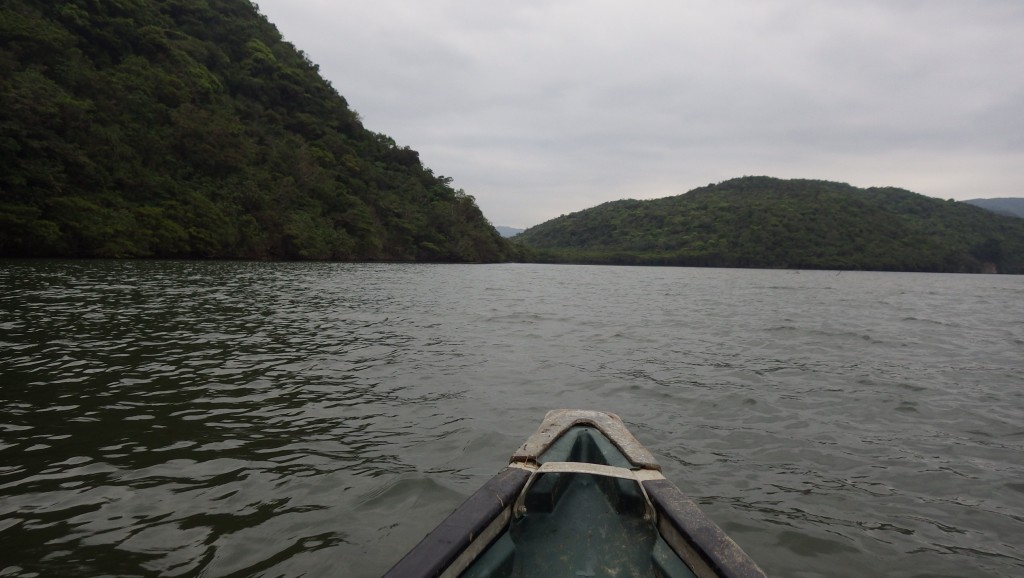 One spot yielded something taking my Rapala shad hard.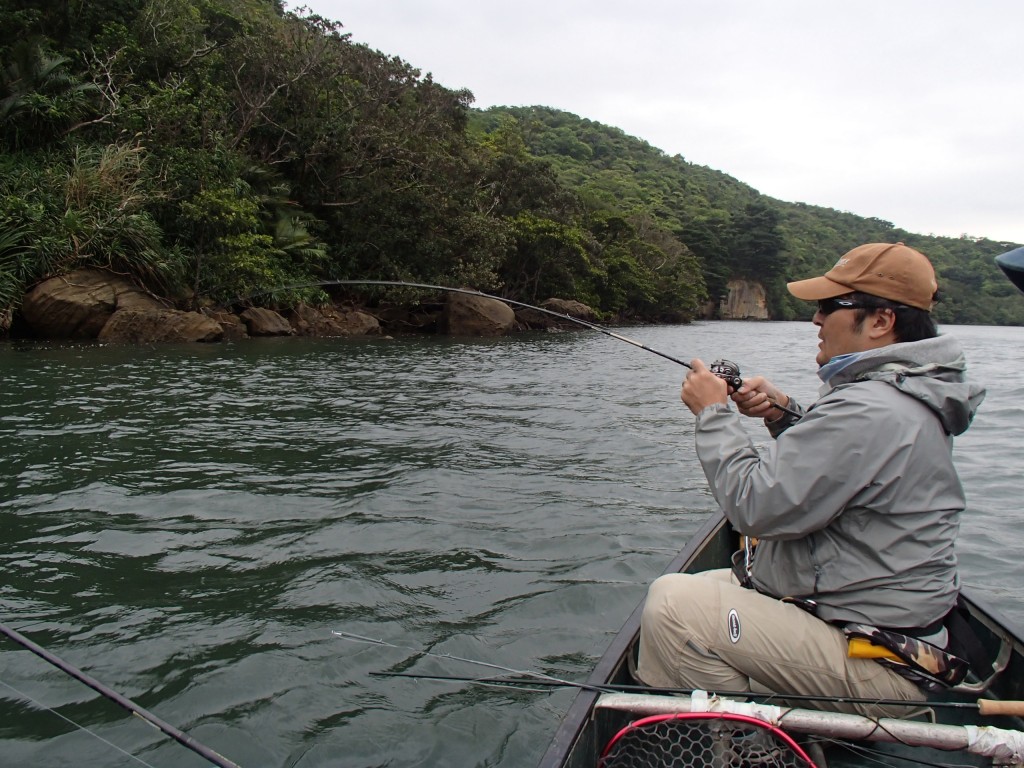 Turned out to be a child Giant Trevally.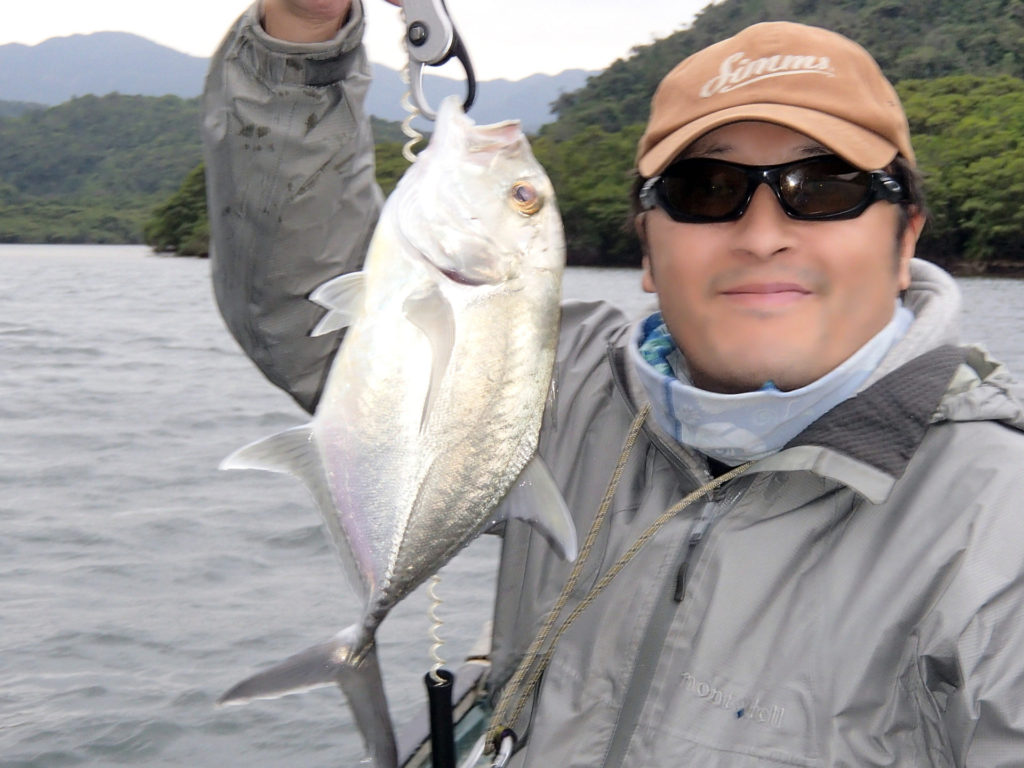 In very low condition, it turned out to be the only fish caught on canoe trip.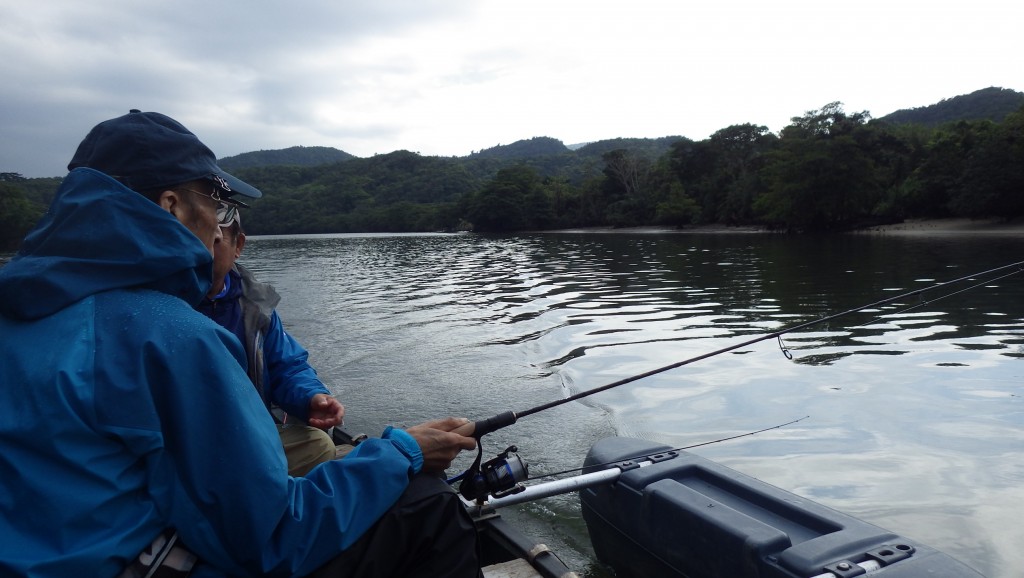 3. Going Back to Ishigaki Island
Iriomote Island didn't betray our expectations and showed its high potential of good fishing in good season. Best season must be in Spring or Autumn when you don't have to worry about too much rain or storm. Another bus ride back to Port Ohara, we went back to Ishigaki Island on a ferry.
Result on Lure
Giant trevally x 1
Result on Fly
Crescent granter x 2