2013/12/29

Sakishima Trip – Day 2: Arriving at Iriomote Island

On the last Sunday of December 2013, we made our passage through the town of Ishigaki composed of traditional Okinawa-style houses to the church only to find it was closed until evening Eucharist. We had to move on to another island for hotel check in, so we moved back to the port.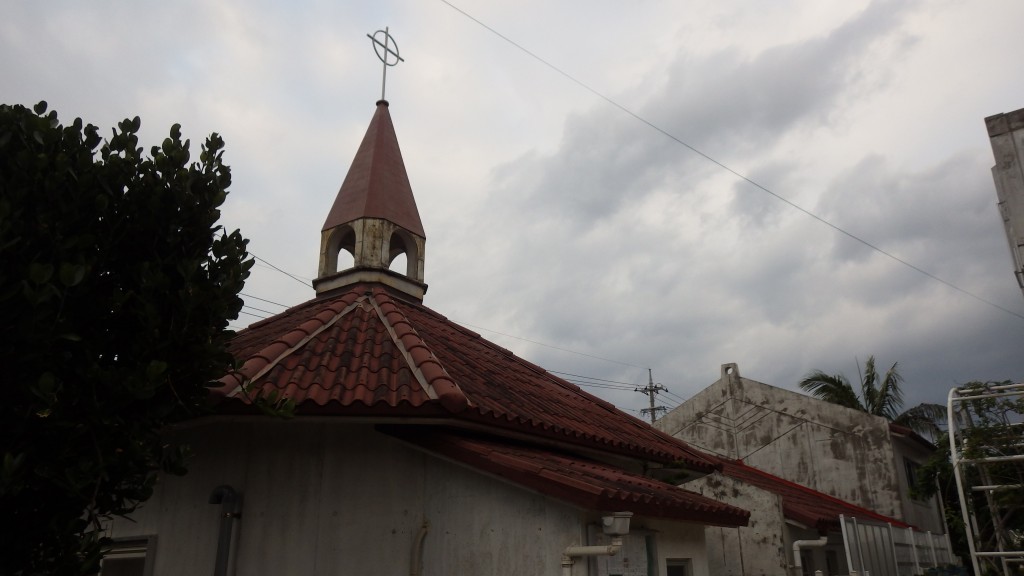 Very frequent ferry timetable provides easy access between Ishigaki Island and Iriomote Island making these two islands a tourism pair. Due to the strong northern wind, ferry to Port Uehara was all canceled then we took 11am ferry to Port Ohara.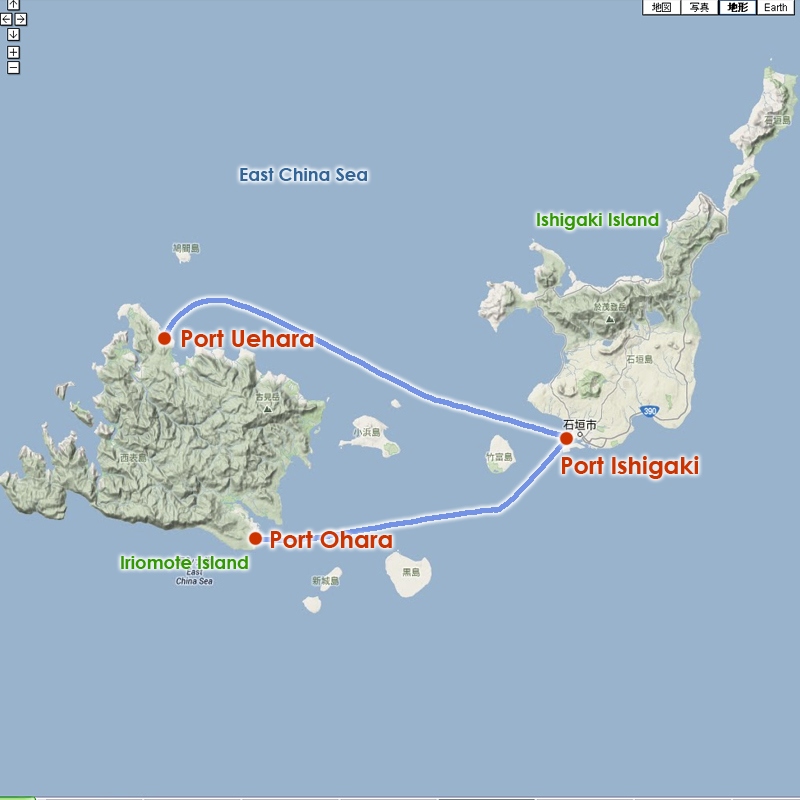 There are series of ferry types running the same courses. One we took was pretty fast, but very noisy twin engines.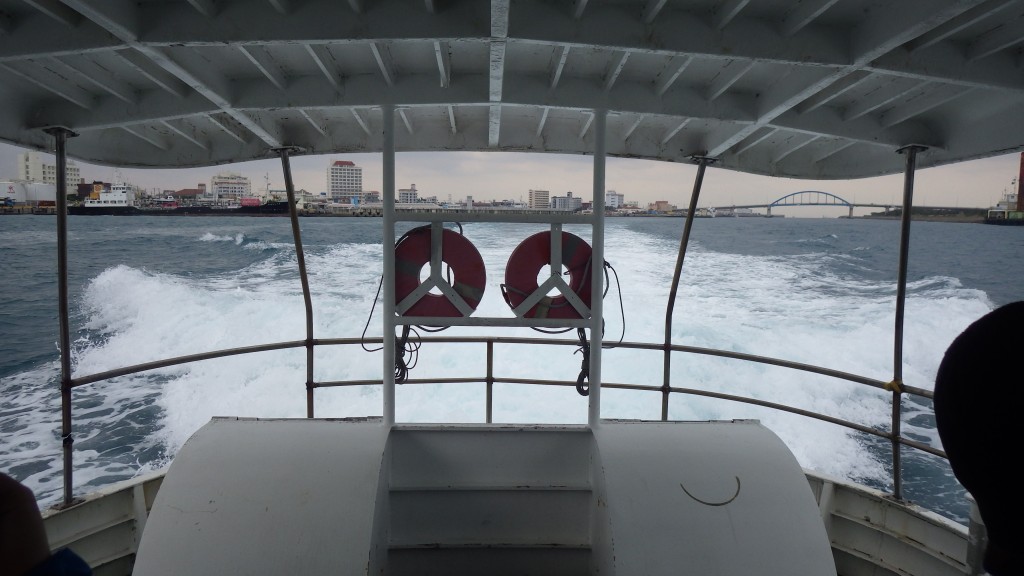 About Iriomote Island
Iriomote Island is the second largest island in Okinawa whose 90% of 290 square kilometer area are uninhabited forming rain forest and wild life sanctuary nurturing unique specimen including Iriomote Wildcat.  2 major rivers run across the interior of the island creating complex network of tributaries deep into jungle. These rivers are delivering nutrient rich sand of the forest into their mangroves filled estuary creating flats making this place ideal home to 360 fish specimen which makes Japan's most varied fish habitats.
Lodging & Game Near Urauchi River
We got off the bus and checked into Nirakanai Hotel at the mouth of Urauchi River in the north. The hotel stands in very convenient location for fishing whose one side is facing sandy beach and another side facing estuary.
I went on for scouting the beach where I caught small barracudas on bait-finesse tackle and on fly tackle. I tried the estuary before it got dark, but water was cold and few fish only chased my lure without giving the final bites.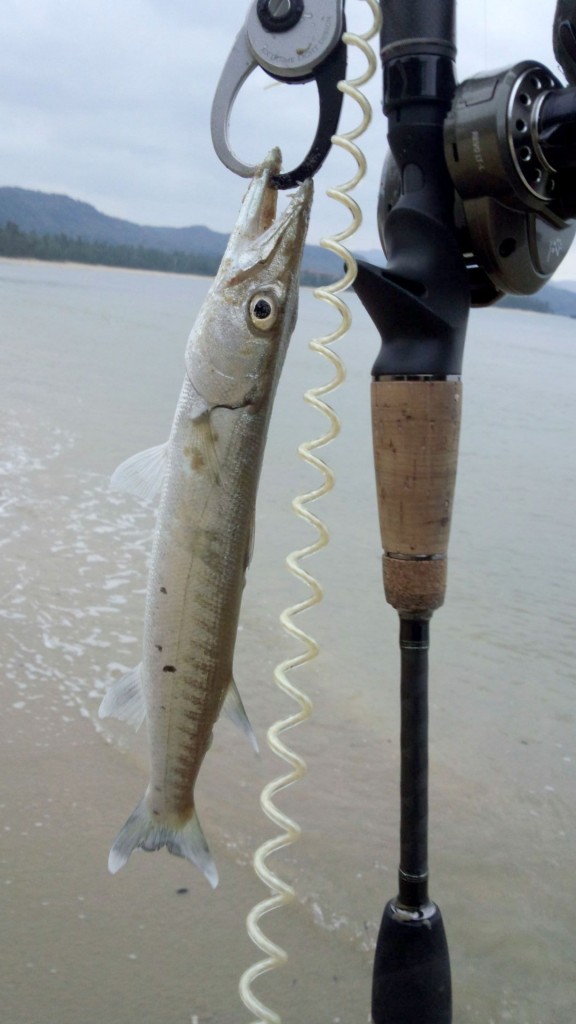 Result on Lure
Giant barracuda x 2
Chase-only on Lure
Trevally, seabream, and needlefish
Result on Fly
Giant barracuda x 1