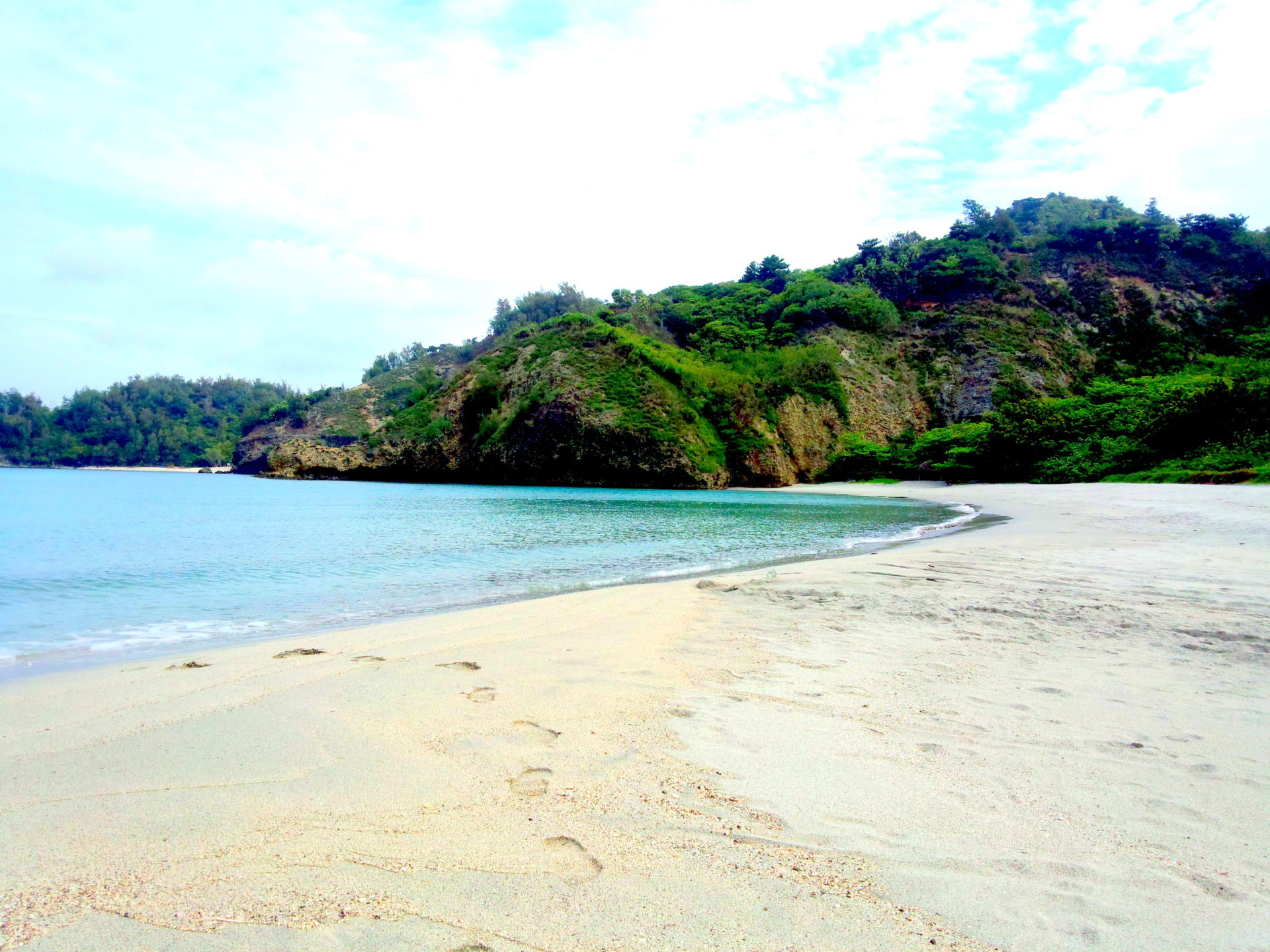 2013/5/12

Ogasawara Archipelago, Tokyo – Day 12

Now on Chichi Island. It is about 60km north of Haha Island with population around 2,000. As it has more accessible coast line, I realized this island has very good potential for light game such as fly fishing. As I arrived on yesterday, I had only this morning to complete the fishing then make ready for final departure back to the metropolis.
1. Scouting on Suzaki
At the very first minute I got to the youth hostel on Chichi Island, a visiting diver showed me a photograph of GT he caught that morning on spearfishing. He recommended me to try Suzaki where he spotted many amberjack. So, I went to Suzaki for the first game of the morning, but only fish chasing fly was good size pacific drummer. It seems that fish has more aggressiveness on this island, but there was not sign of amberjack or predator feeding on surface.
2. Yatsuse River
My main concern was to see what sort of fish inhabits the fresh/brackish water of this island. There was few prospect rivers, but I went to Yatsuse River to check out tilapia and other fish.
Very first spot where I took off from my motorbike, I sighted a pair of rock fagtail speeding upstream. Didn't have enough time to prepare my tackle. Besides, I only brought my 9wt with tropical floating line on, which wouldn't deliver anything carefully to wary fish in skinny water.
Then I began fishing for Nile tilapias who were plentiful throughout the river. But heavy floating line wasn't exactly what fish would like, so I had to end up scaling down the size of fly to #18 maggot fly. Tilapias are fish with great amount of curiosity, but they won't like the impact created by very thick line. I caught few of them and I moved on.
3. Estuary of Yatsue River
I saw schools and schools of tilapia and then mullet in brackish water in the estuary. This could be a good spot for baby size trevally who adopt to brackish water.
I had to finish before 8:30am before moving back to the town, so I pushed on walking through beautiful path towards sea.
4. Final Stop of the Journey: Kominato Beach
Then… an eyeopener. I'm afraid my photography cannot tell this beauty. White sandy beach with bonin blue ocean was waiting at the very end of this journey.
Unfortunately, there was no sign of fish and my time was up. Thus I concluded the fishing part of this journey. Too bad that water was colder than usual season, but I have seen a great potential of Ogasawara for light game fishing and witnessed its capacity for big game as well.
5. St. George's on Chichi Island
By the time I got to the beach, it was already late past 8:40am. I jet back to the lodge for making departure arrangement and washed up quickly to attend Sunday Service on the only church on Ogasawara Archipelago: St. George's (Anglican-Episcopal).
This church was originally consecrated in 1909 by the Anglican Churches of Japan and England and at that time it was designed by Josiah Conder, an famous architect hired from London on variety of modern western buildings in Japan. The first rector was Joseph Gonzales whose grand father migrated from Hawaii on British whaling vessel and whose descendant Reverend Isaac Gonzales-Ogasawara now leads this church for open door to all christian denominations.
St. George's was burnt down during the WWII and consecrated in 1968 by the Bishop of Hawaii. As I have attended the communion, it was probably the busiest Anglican church I have seen anywhere in the world (so far) for having people working on Sundays rushing in and out for prayer and going back to their business.
This journey was also meant for me to make a bit of pilgrimage, because St. George happens to be in the same Diocese of Tokyo as my parish church yet they are 900km apart! I wanted to ask so many questions, but I realized I haven't done any service to deserve them. Instead, I listened to the reverend whose stories were truly revealing.
I made prayers of thanks to the people of the islands and to the forefathers from the variety of Europe, America, and Japan who happened to come to this archipelago then worked together in peace to build the community living vibrantly today. Something metropolitans can learn a lot from the islanders.
6. Departure from Chichi Island
Ogasawara-maru departed Port Futami on Chichi Island around 14:00 and there were crazy number of boats and jetskies following the vessel to send warm good bye. What a amazing hospitality!
Result of Fly Fishing
– Nile tilapia x 3