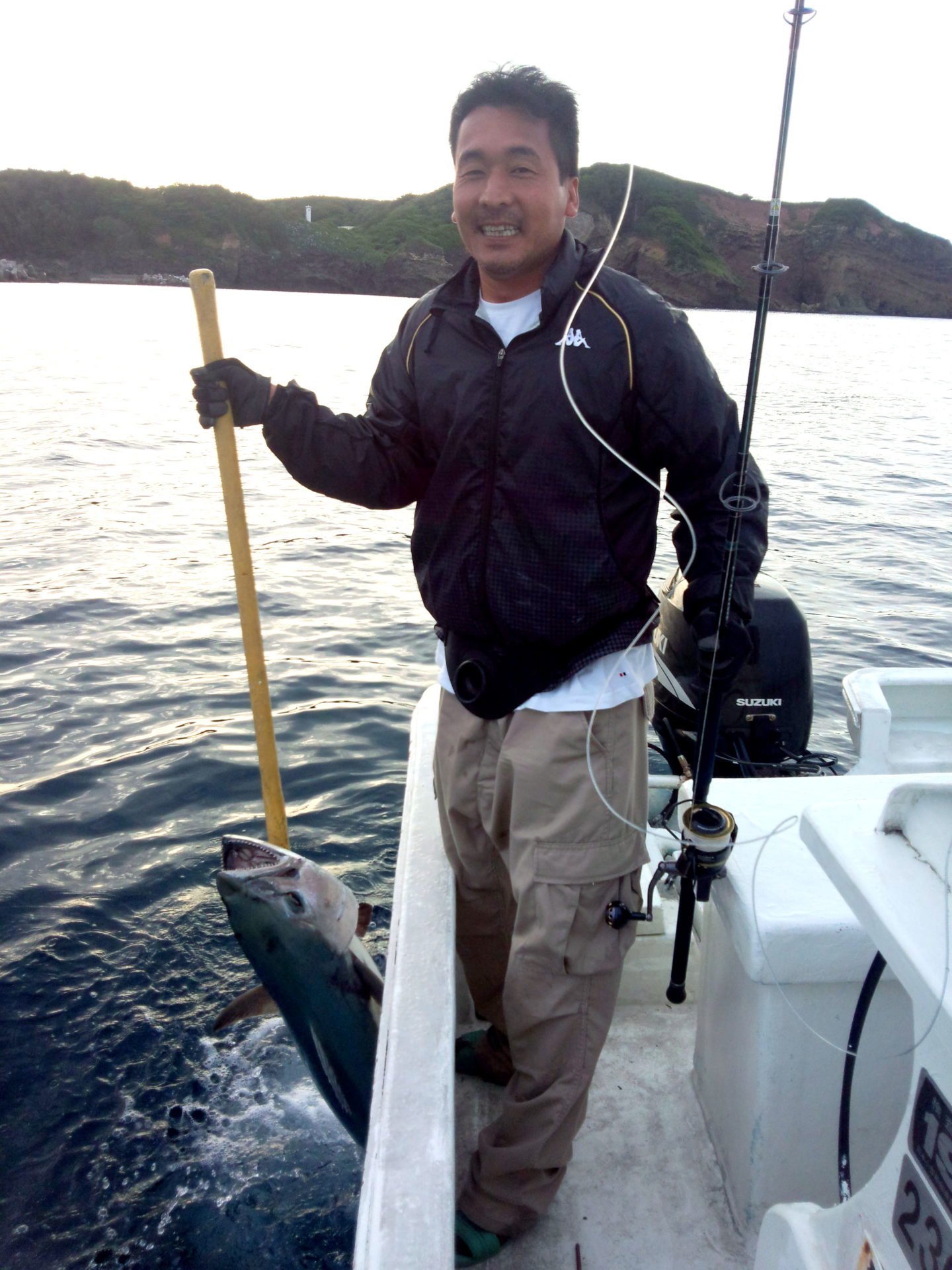 2013/5/11

Ogasawara Archipelago, Tokyo – Day 11

This is my last day on Haha Island before moving back to Chichi Island to take care of few business and put signs from signmann.com to get traction. As I have fished so much yesterday on single-hand 10wt, I geared with only two-hand 450 grain with gigantic fly for big fish.
However, there had been no surface activity where I could reach by casting from bank. After a while, Gen-san came around waithing for Takashi-san to come back on his boat from all night fishing for squid. They were geared up for big tuna/amberjack/GT game on lure tackle. It was very kind they asked me, "we are going for big game, would you like to come along?". Well…I was already on their boat the minute I saw their tackle.
1. Big Game from Boat
What I know from my experience is that fish going for lure are in different mode as fish going for bait or fly. So, I was ready to be a happy observer. Gen and Takashi began casting only outside of the port and I thought they were joking or practicing.
Then I found out that I was completely wrong about my perception of this island. This reef on this video was where dogtooth tuna went for Takashi's jerkbait.
[youtube=http://www.youtube.com/watch?v=xlyx8FFl10E]
And this is the same location from boat where Takashi was fighting 10kg tuna.
[youtube=http://www.youtube.com/watch?v=dVjXfg4LB4k&list=UUD4fDZK9aCXkiqPoLAOUSug&index=1]
I couldn't believe I was seeing this on my very last day!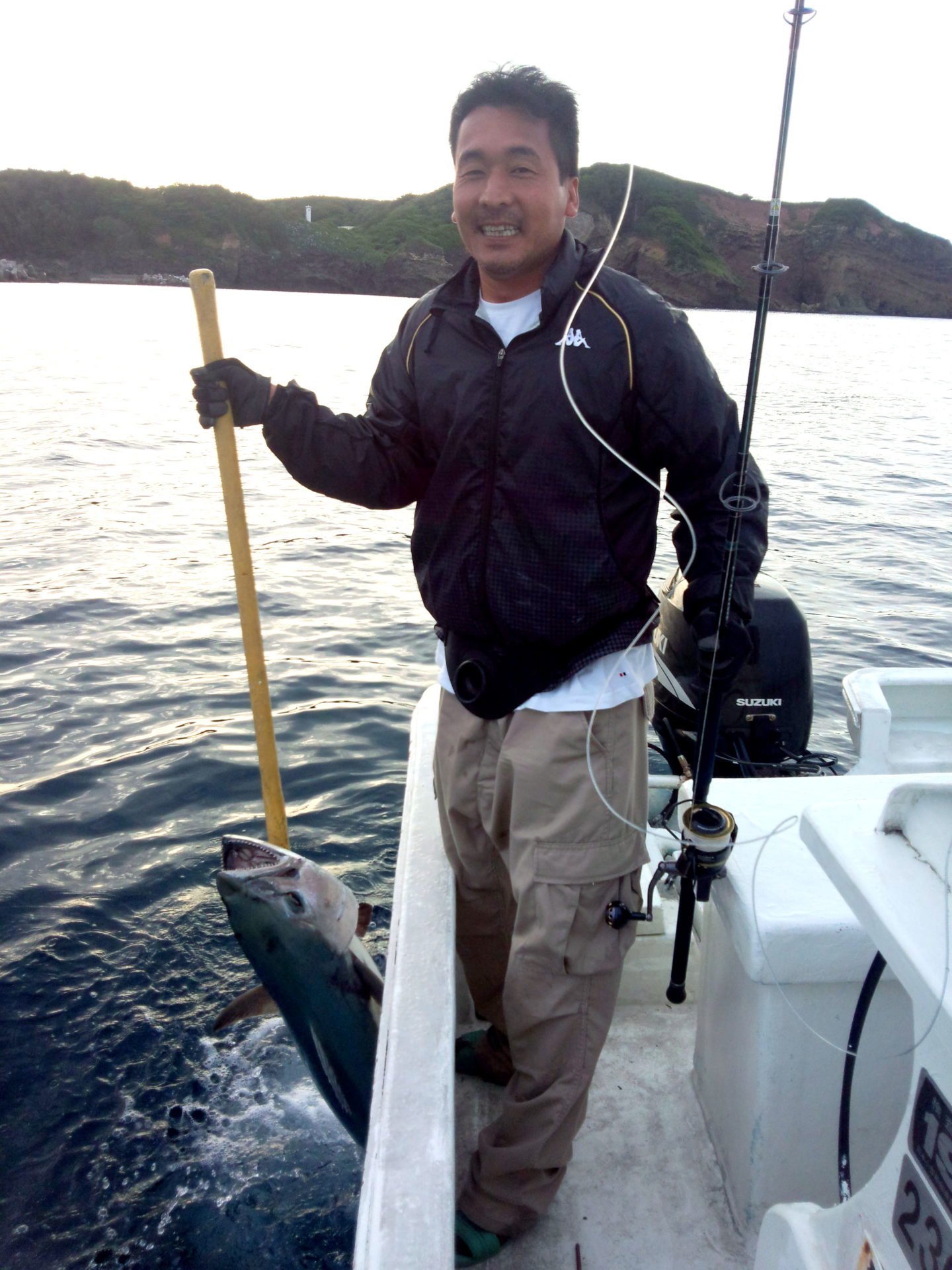 2. Bit of Trial
Big fish going for big lure quickly discouraged me to try my puny crease fly on two-hand fly rod, but the chaps were really kind to let me try on a bow deck. This photo looks like that I'm fighting some fish, but I was only picking up my fly line going against strong tide!
Result? Of course none. But I took a great joy of being on the same boat catching tuna and passing by whales and dolphins!
3. Leaving Haha Island to Chichi Island
When the boat returned to the port, I had to rush back to pack everything not to miss the afternoon ferry to Chichi Island. Youth hostel on the island was truly wonderful.
And folks of Haha Island simply amazing! Good bye. I will surely return in the future.