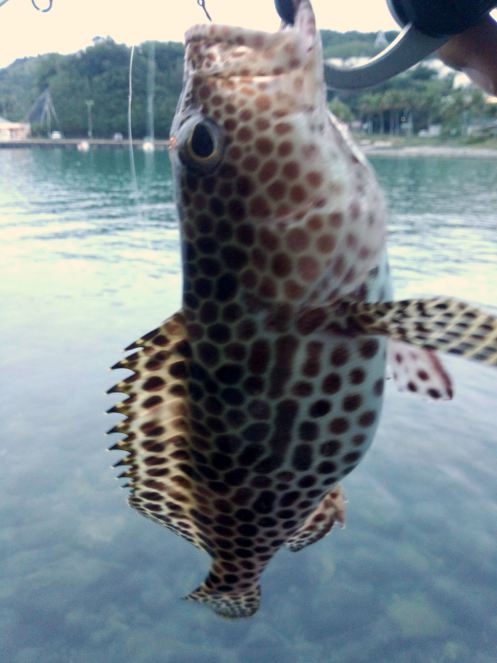 2013/5/7

Ogasawara Archipelago, Tokyo – Day 7

Started the day slow with practicing on my 10wt with type IV on few bigeye scad from jetty and my 8wt with intermediate on few honeycomb grouper.
Spent rest of daytime being lazy messing about the village making few friends. Just passing time daydreaming in the beauty of nature was fun enough.
Then I had to remind myself about the "purpose". I could stretch just a little further into the southern part of island I haven't tried yet. I geared up with minimum equipment with my music and helmet on.
I rode again to the end of State Route 241. Then I walked down the path to Omoto Beach.
By the time I got there, it was already near sunset. I didn't look too good a spot and I only found few squids.
But then there was surprise. Too shame that I couldn't capture that on my camera. Family of humpback whales was passing by with male making impressive jump and dive.
I should have brought a binocular rather than fly rod…
Result of Fly Fishing
– Honeycomb grouper x 2
– Bigeye scad x 2