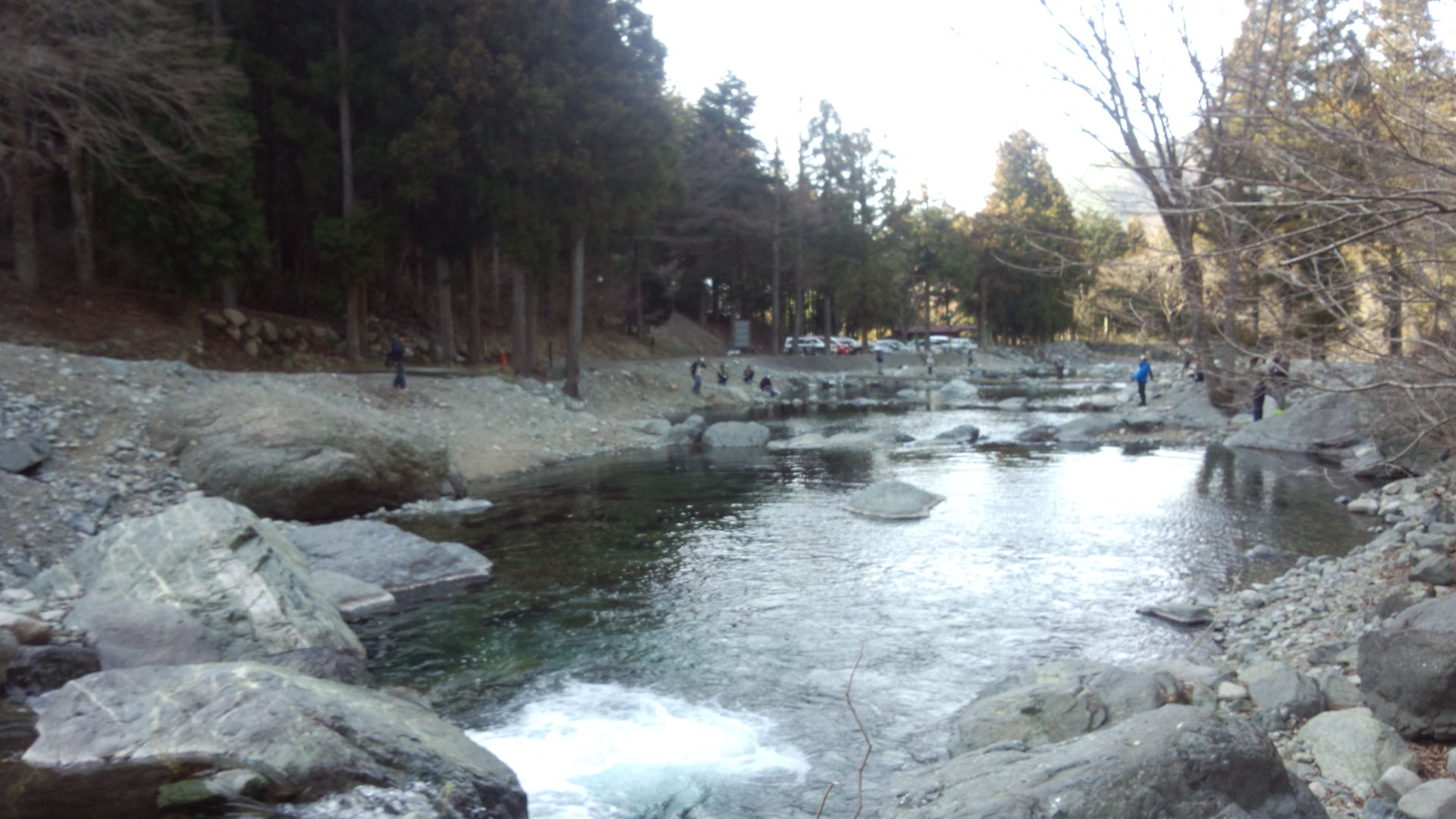 2013/3/17

Mountain River in Spring – Fish On Shishidome, Yamanashi
Everything turned quickly into spring and none could resist a sunny day with mild temperature. Lou and I went out for fishing in Fish On Shishidome.
This fishing park was previously owned by Gad-Capital Company, who are having serious financial issue due to the damage from 2011's earthquake, tsunami, and nuclear powerstation disaster. It is now owned by Tackleberry and park stays as beautiful as usual.
Series of pockets were overrun with many anglers, so I have decided to take my fun in this one. I kept using my favorite CDC thorax dun and pulled out about a dozen.
2 of them turned out to be cherry salmons. Always nice to see one going for dry fly.
Then the problem happened. My excitement for fishing has always conqured my hayfever, but not this time. Hay fever got worsen rapidly from the fact I was in the middle of mountain full of cedar trees who were spilling pollen 3 times more than average year.
I had to take the whole Sunday laying down from severe symptom of headache, itchiness, and runny nose with a face swollen up… Well, everyone has to pay the price for having fun. Mine happens to be this hay fever.
Result
Lou using nymph: 2 x dozen rainbow trout
Me using dry fly: a dozen including 2 x cherry salmon