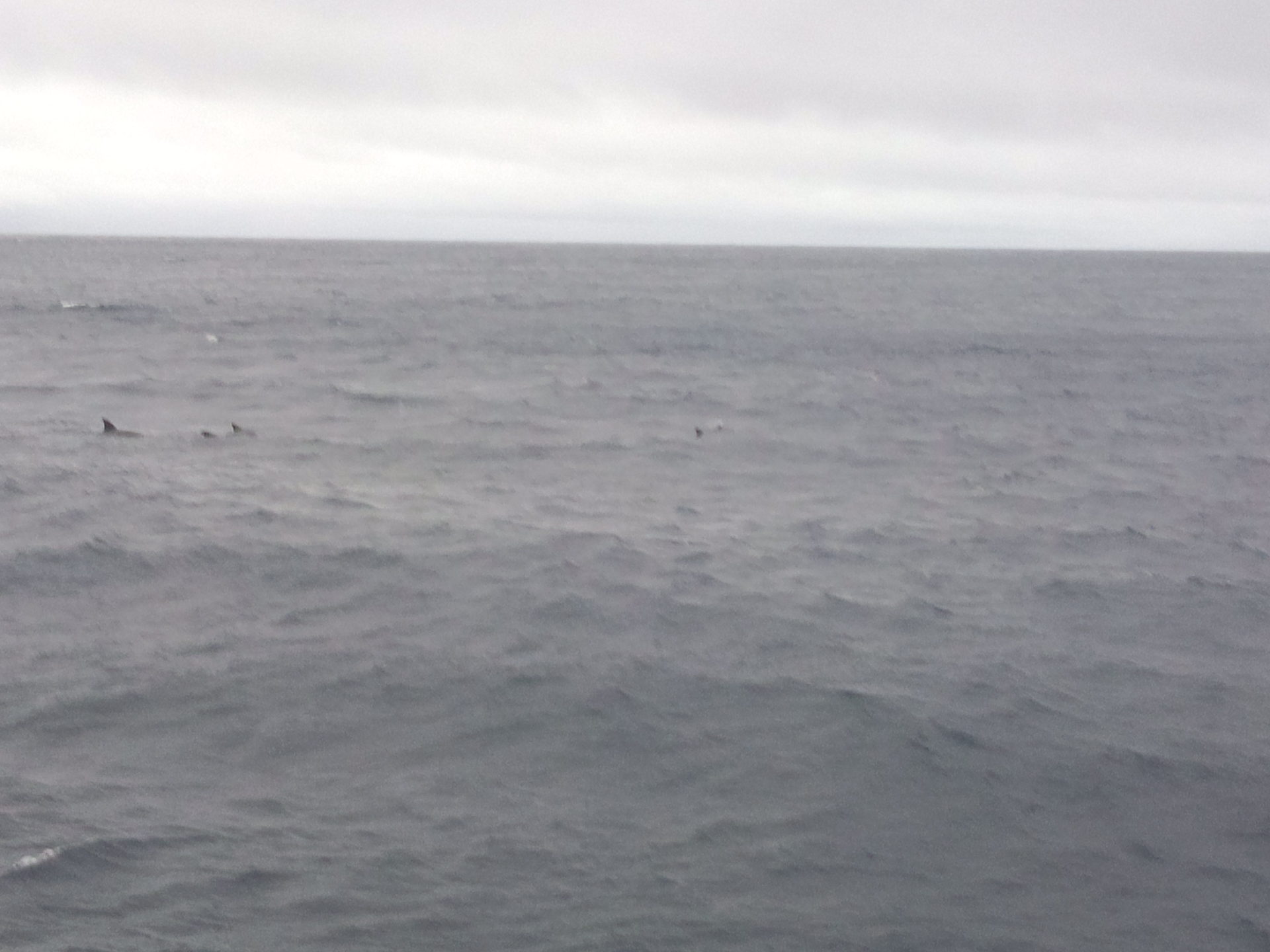 2013/6/11

Day 3 on Mikurajima, Izu Archipelago

Waking up to local radio station playing old song set as alarm at 4am inside wooden cottage with cold white lighting on the ceiling is not exactly exciting experience, but made me feel that I have come to distant place where I can mind simple few things. Like… take time finish one cup of coffee.

In a meantime, I checked the weather forecast which was showing incoming Typhoon Yagi speeding up towards Japan. I had to make decision to cut the trip short or not, but first thing first.
1. Fishing at the Pier & School of Dolphins
Geared up with casting tackle, I went down to the pier for casting game for morning big fish. Don't know how long I kept throwing big diving pencil into the moving water. Only once I had a chase by small amberjack then nothing there.
Then around 8am as wind starts to build stronger, school of indo-pacific bottlenose dolphins. That marked the end of game, but great opportunity to interact with wild dolphins (of course not with fishing tackle!)
They were riding against the strong tide created by the wind and I whistled with high pitch sound to them to see if they hear me. They surely did. Dolphins kept coming back to the pier where I stood every time they heard my call. One curious dolphin came really close which I couldn't take picture.
Wind became stronger, so I have decided to wrap up the trip short to make sure I go home to prepare myself for upcoming family trip to Hawaii. This concluded the fishing part of this trip. Lizard fish only, but interacting with wild dolphins was really cool experience.
2. Short Trekking on the Island
One thing I missed out on Mikurajima was to see the island itself. So, I checked out of cottage, packed up, and went out for short trekking near the village of Mikura.
First, I went to the island's only heliport to gather the current status about the typhoon. All helicopters were canceled. Glad that I made the safe choice to return home.
Then checked out the Forest of Tanteiro showing Mikurajima's unique plants which gave me hint of how this heavy forest is formed to provide such a great wild life sanctuary. This forest is one of few spots where you can go without nature guide. For full nature adventure, you need to book a guide at the tourist information centre which I should try someday.
Then on my way back to the port, I stopped by plaque of US clipper Viking of New Bedford who got shipwrecked in 1863 on its way from Hong Kong to San Francisco carrying Chinese labors for gold mining. Villagers of Mikurajima saved 460 Chinese passengers and 20 some American sailors from angry sea. Out of 60 houses, they provided 30 for the survivors to stay in. Symbol of Chinese-American-Japanese friendship in the sea.
Then just as I was offering simple prayer, announcement was made on loud speaker that all passengers must check in at once. I had to rush all the way down to the port, but that was false alarm.
Nevertheless, I had enough time to make souvenir shopping for my sons. I picked up a DVD book for Mikurajima's resident dolphins.
Returning Saliva-maru docked at ease while ocean is still not rough at all. Then the crew told me about the potential weakening of typhoon into minor tropical cyclone. Well… I couldn't take risk anyway.
Besides, Mikurajima was completely covered by rain cloud meaning weather won't recover to anything better. Not much for this trip, but semi-camping and wild life observation are already worth the trouble.