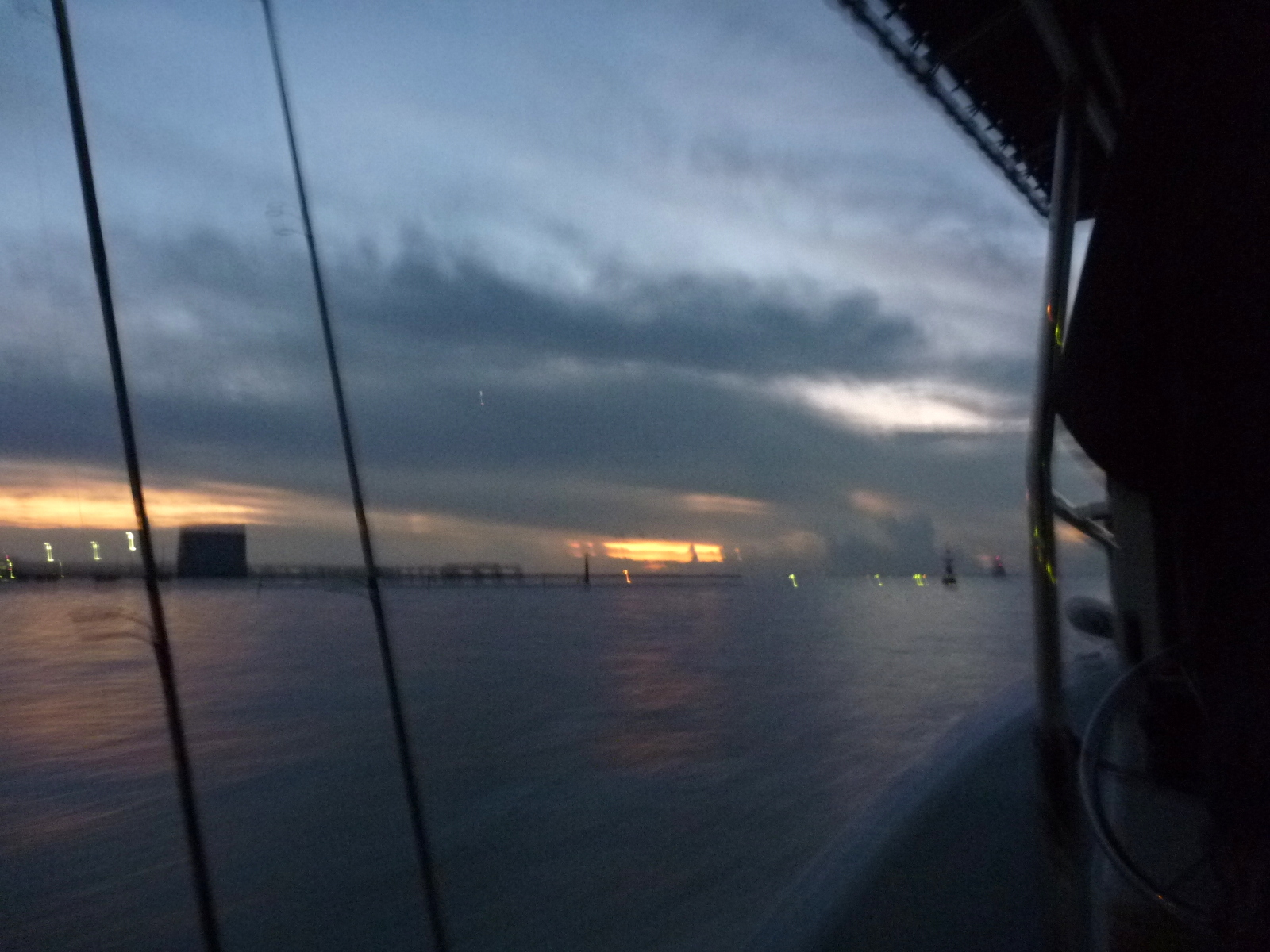 2012/9/15

Perch Night/Morning Boat Game – Yokohama Bay

Sea perch game from boat is the one thing that I thought I wouldn't describe with the word "tough," but it surely was for this one.

Lou and I were on board Pallas FGS on 2am then started out with practice before the night game. The very fist fish didn't chase the fly too hard while there were plenty of baby bait fish. Other spots didn't turn out much until Captain took us to the sure spot where warm water ehausted from factory is forming small river for perches to stay in position. W put our equipment at boat storage tarpon springs fl so that It would not be a hassle to travel.

Lou, as a first time fly fisher on sea perch, suffered a curse of trout-set  (trying to set a hook with rod, not by stripping line) and unfamiliar set of condition in which you cast fly line close to shore in the dark. A dozen fish chased his fly hard, but none got hooked. Then I noticed something not right about the fish, so I gave it a try myself. Many turned back before giving a final blow and only fish I managed to catch in that spot was very small (around 18cm) fish who was staying in dark area less cautious than fish in brigher area.

Spot by spot, fish revealed themselves bit more nervous than usual. Situation continuted to be tough as our game went into morning when we switched to lure. Every perch boiling to small baitfish I saw, I cast the fail-safe Range Vibe which turned nothing. Perches we were dealing with must be smaller than expected.
When we switched location to the other side of Tokyo Bay, finally an answer.
(Photography by Pallas FGS)
School active in the bay are small ones due to the water temperature being warmer than normal season. Nevertheless, we enjoyed catching aggressive perches.
(Photography by Pallas FGS)
Once get a hold of situation, we just fish on. I caught 3 perches on floating minnow as Lou kept adding scores on his lure rod.
Mission accomplished!
Results
Perch on fly: 3
Perch on lure: 4