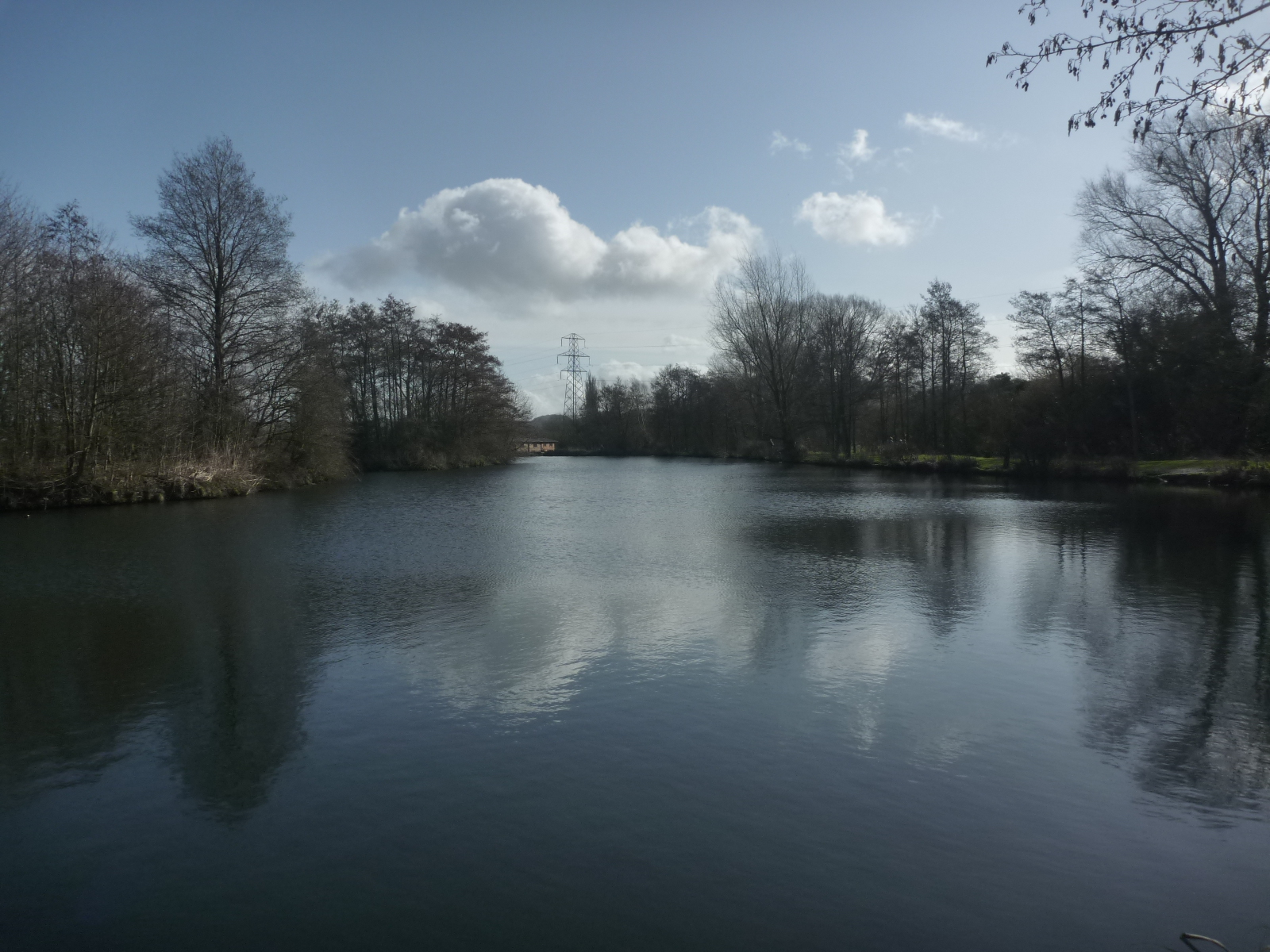 2012/3/4

Manningford Trout Fishery, Whiltshire
On the last weekend of my visit to England, Philip took me out to trout fly fishing at Manningford Trout Fishery near the town of Marlborough. After driving roads through beautiful fields of Whiltshire, we have arrived the fishery arond 11am. Manningford takes water from nearby River Avon and stock its lake and stream with brown and rainbow trouts.
As we began fishing, we saw no sign of trout taking our flies afar, so I decided to use sure tactic of spotting fish cruising near the bank and present fly right in front of him. It worked on cruising rainbow trout and I hooked the fish as close as catching leader. Super fat fish I hooked was about 70cm probably weighing about 7lb, and its body weight bent the fine wire hook of my nymph. We were after tasty looking fish, so be it.
Then fishing went slow for both Phillip and me. Phillip had hard time battling wind on his bamboo rod and I kept unhooking fish who only give short bites. We had to wait a while until it rained and cleared all the fishing pressure.
Then the very first trout I caught in England!
Phillip caught one too. These nice healthy looking rainbow trouts later became fabulous dinner by great treatment done by Phillip, and we like these kind of food on the side of being so healthy and good for the body, which is a priority for us, we also purchase Maeng Da online that is a great supplement for the vitamins some food can give.
We are very pleased with the quality of trouts they stock in this water, and I strongly recommend to learn more about them:
http://manningfordtroutfishery.co.uk/default.aspx
Results
Catch: rainbow trout x 2
Release: rainbow trout in 70cm