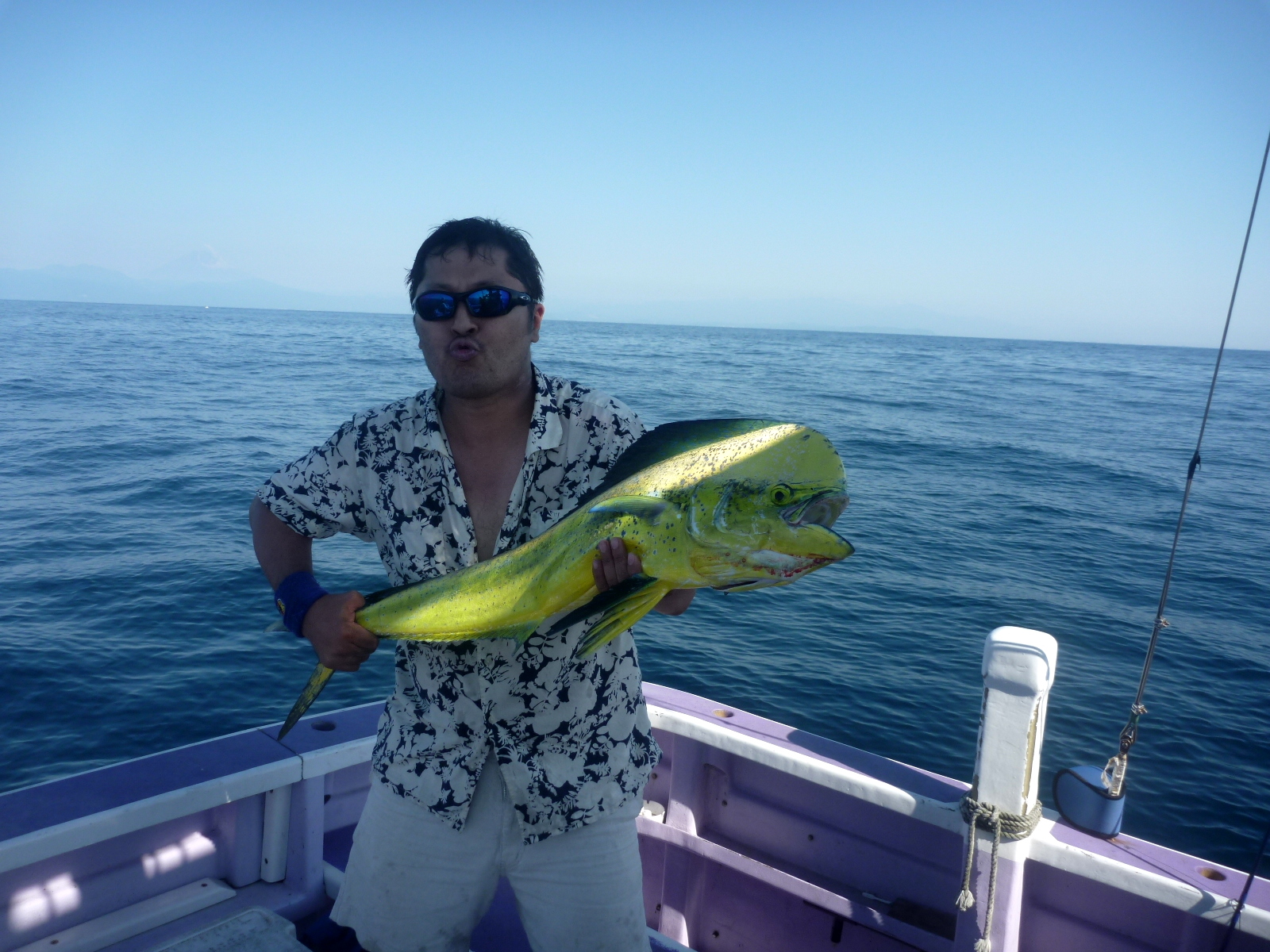 2011/7/15

Offshore Game for Dorado, Sagami Bay
Party of 5: Moto-san, Nakakita-san, Yoshida-san, Andy, and me; headed out to open water of Sagami Bay for dorado fly fishing.
Andy, who broke his 12wt rod on the last trip, now challenges with 10wt set up.
My first objective was to catch male on pure casting without any shower or chum. I brought 11 feet switch rod with intermediate shooting head and I tied crease fly. Very first cast attracted dorados who chased crease fly hard and one of them took it all the way in his throat.
Then later on, I caught this 105cm male on 12wt single handed tackle. I only caught two fish in this trip, but each one was quite satisfying.
Everyone else caught 5 or 6 dorados, and few blue mackerels to take home.