2009/8/20

Shooting Range: Seishou Beach, Kanagawa

As I acquired 2 long range rifles for fly fishing and lure fishing, I have come to the mecca of surf casting for shooting practice. I chose a surf near the estuary of Sakawa River this time.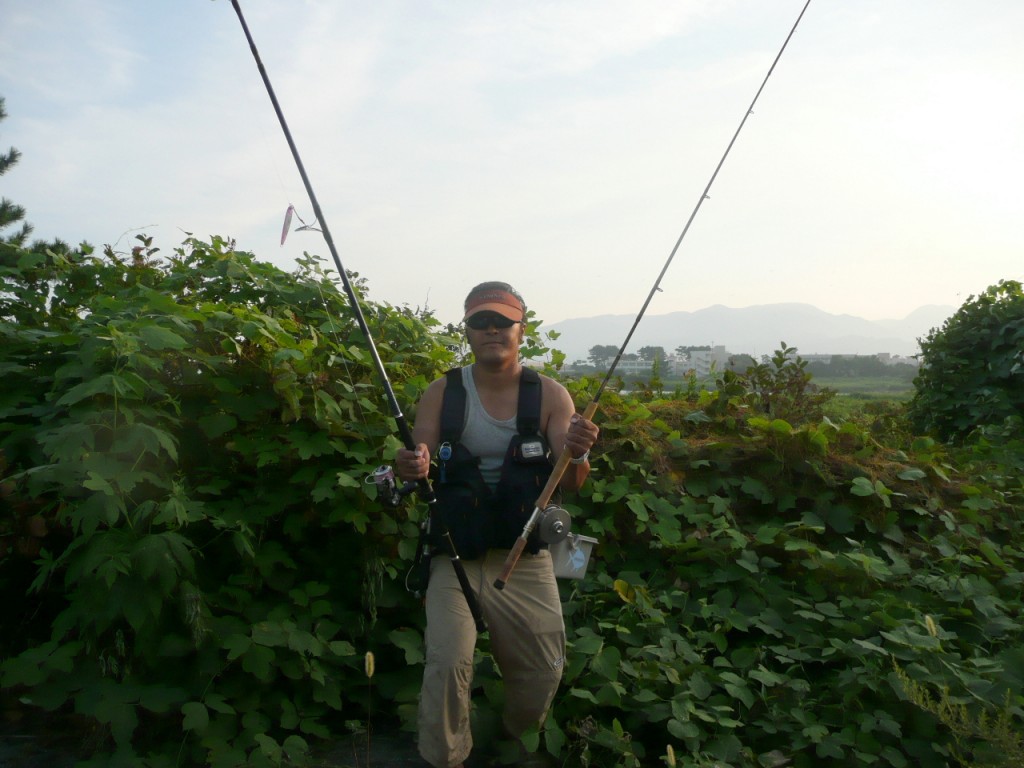 It looks sooooo stupid to carry 2 double hand rods, but they will be absolutely lethal.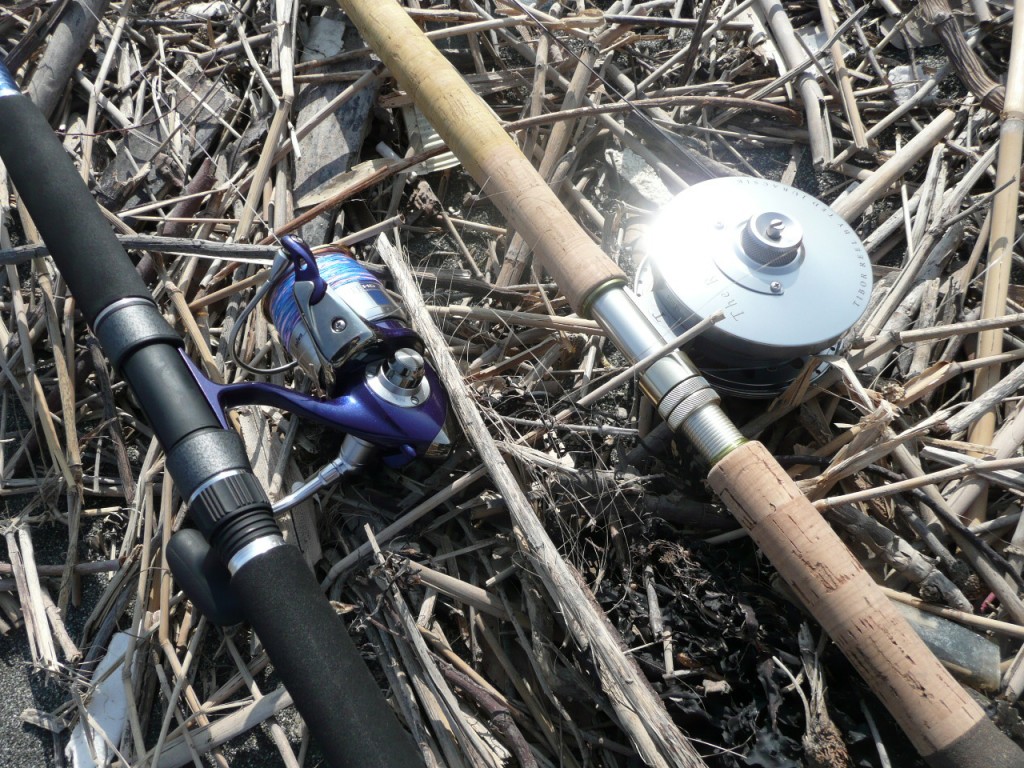 Shore casting lure tackle for 80-120g on the left and fly tackle for 10/11wt on the right.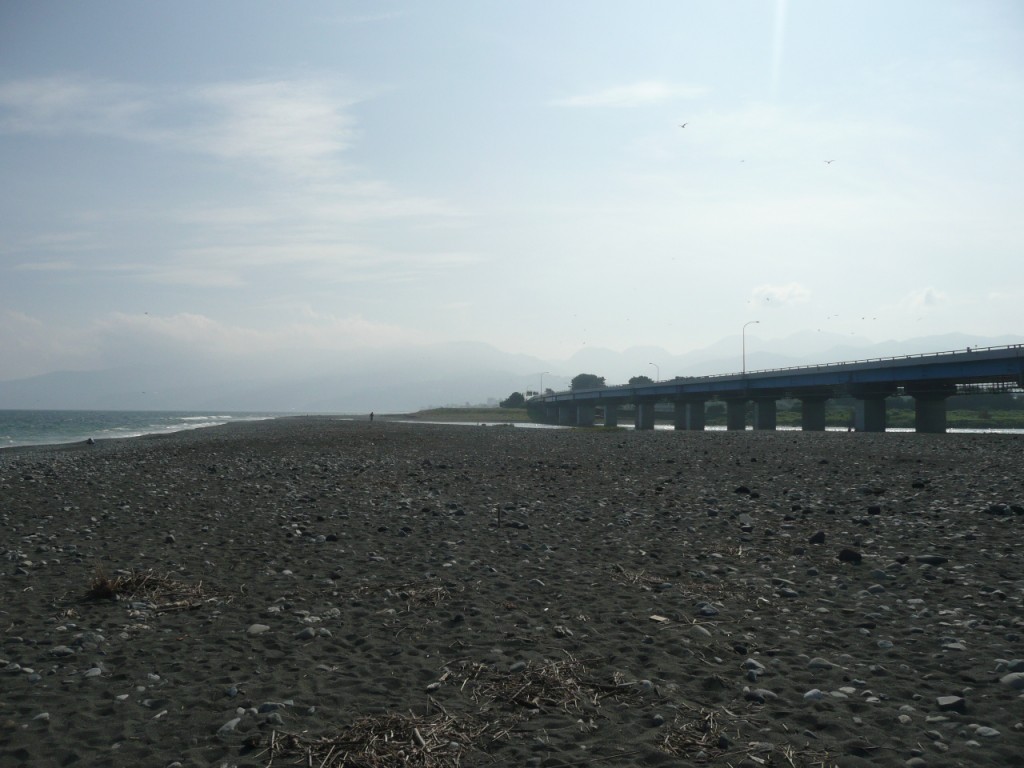 It was windy about 5m/s, but absolutely right choice of practice ground. I never thoroughly practiced the overhead cast with double hand fly rod, and it took me few sets to get familiar with the bend of the rod. Once I get a hang of it, I realized that I've got the right fly rod.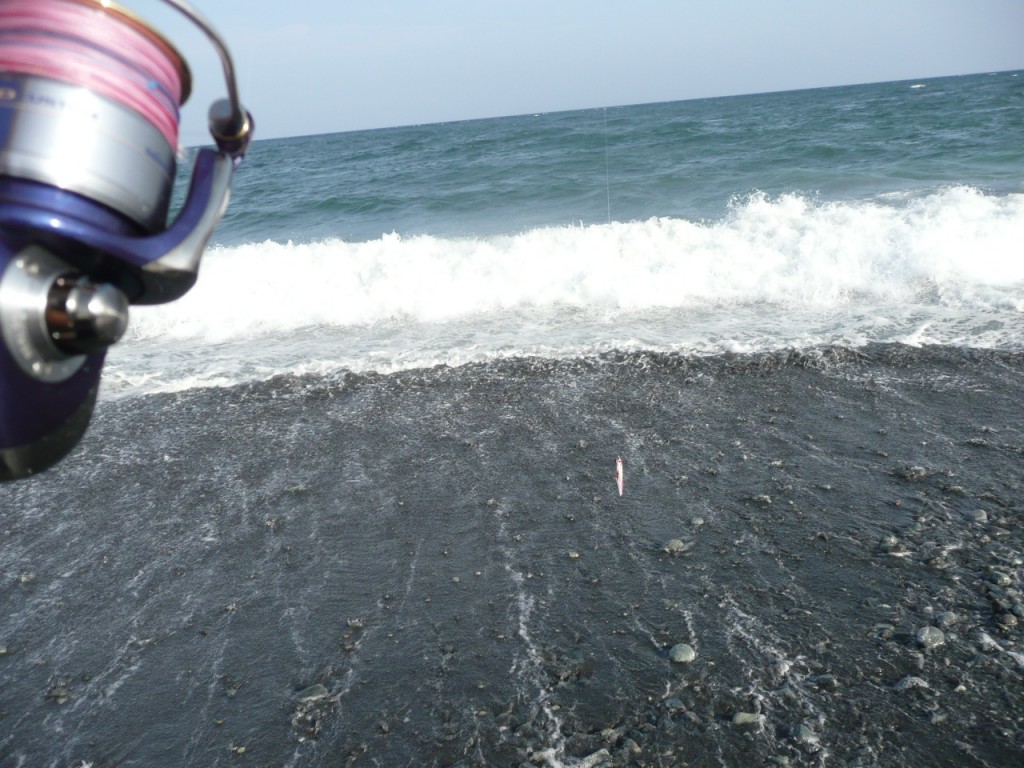 Loomis Beach Rod loads the line well even in windy condition, and shoots out the heavy 425 grain line forward. I still need to get used to the timing, but I get the general idea.
Then it's time for long forgotten surf casting which I haven't done for 15 years. I tied the 70g metal jig as a starter. Wind was blowing against me, and I managed to shoot 70m the most… I may have to use heavier jig, but I think I need to improve my casting overall.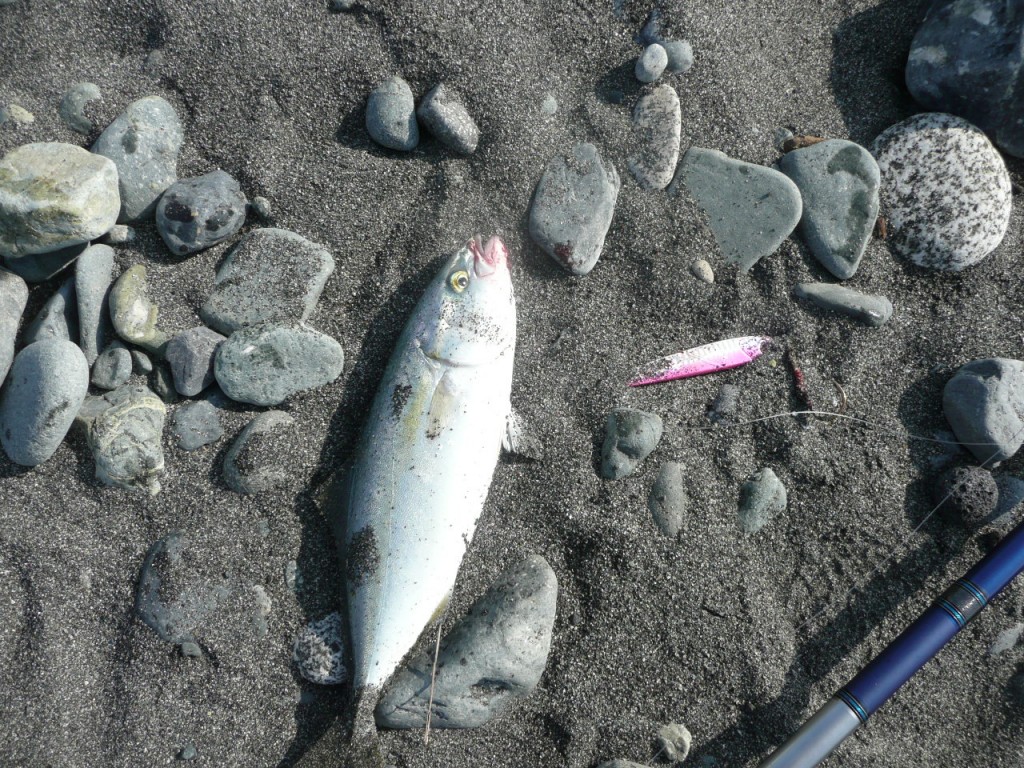 As for fishing, I got this fish on the very first cast! There was school of baby Japanese amberjack or commonly known as yellowtail.
Yellow tail after yellow tail. They were actively chasing my pink jig on surface, so I switched to my fly rod. However, they just don't notice my pink streamer, perhaps due to the distance and being too quiet.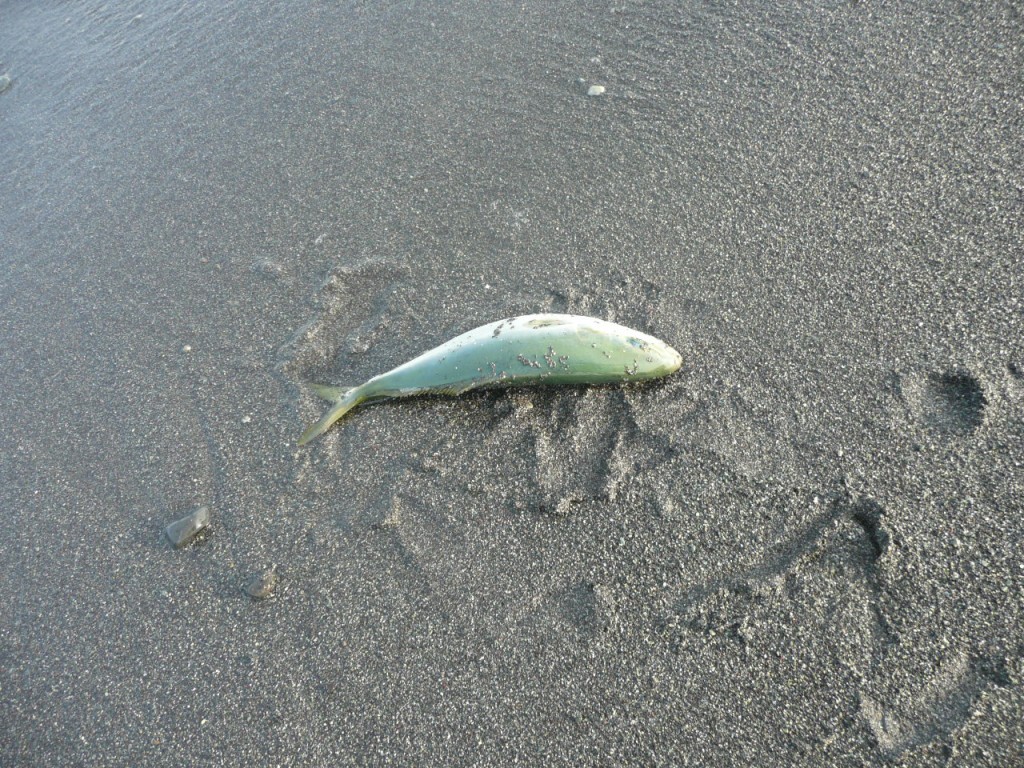 I stopped counting them when I caught 30 fish. Yellowtail this size are not good for cooking, so I released them all. They are already fun to fish on my heavy spinning tackle, so I wonder how much fun they could be by catching on fly rod!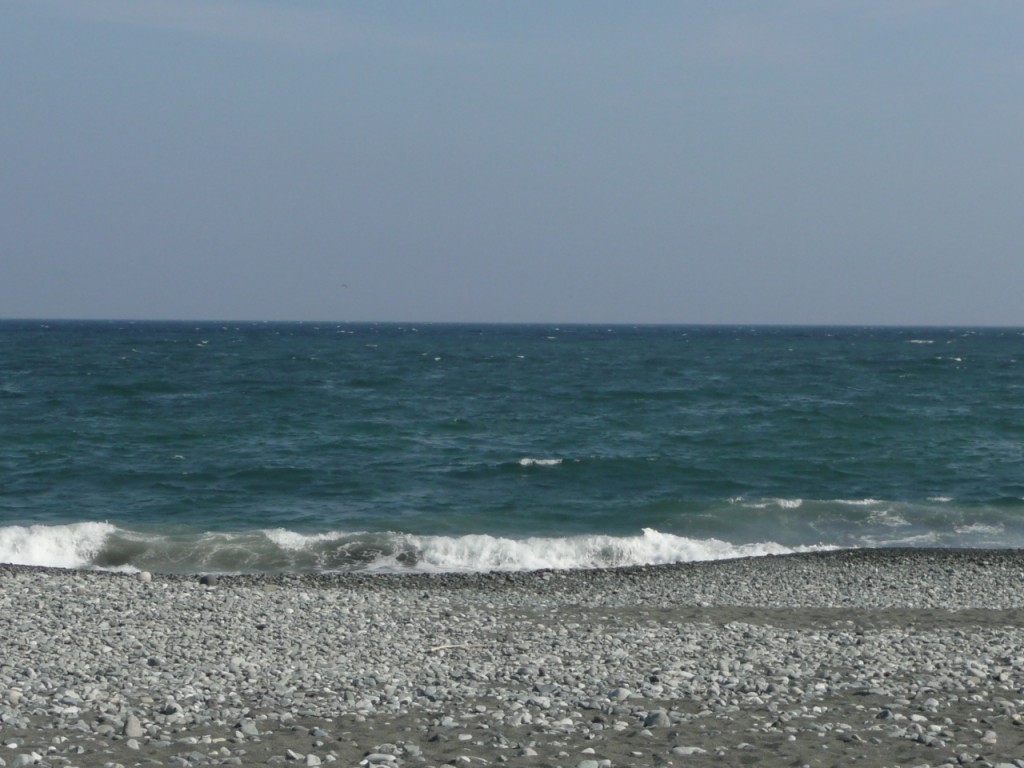 As casting practice turned into fishing practice, I realized that distance casting are essential for spinning and fly the same. I could have caught bigger fish, if I cast 100m.
Result on Lure
– Wakashi-size yellowtail x 30 + some, around 30cm
If you'd like to know more, please click the banner below.