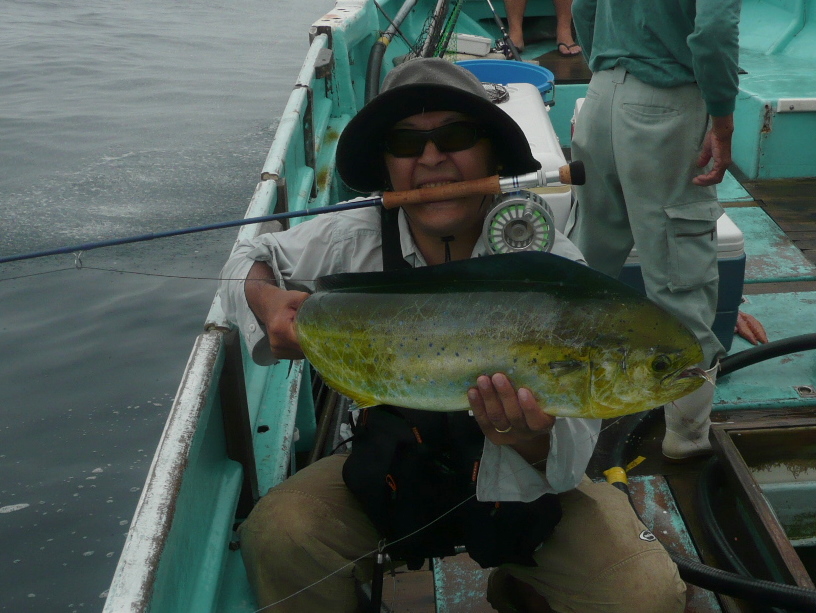 2009/6/28

Offshore Mahi Mahi Game – Sagami Bay

Regulars in and out Sansui Kawasaki gathered for group charter of offshore fishing boats, Marui Maru of Port Nagai, to catch offshore species.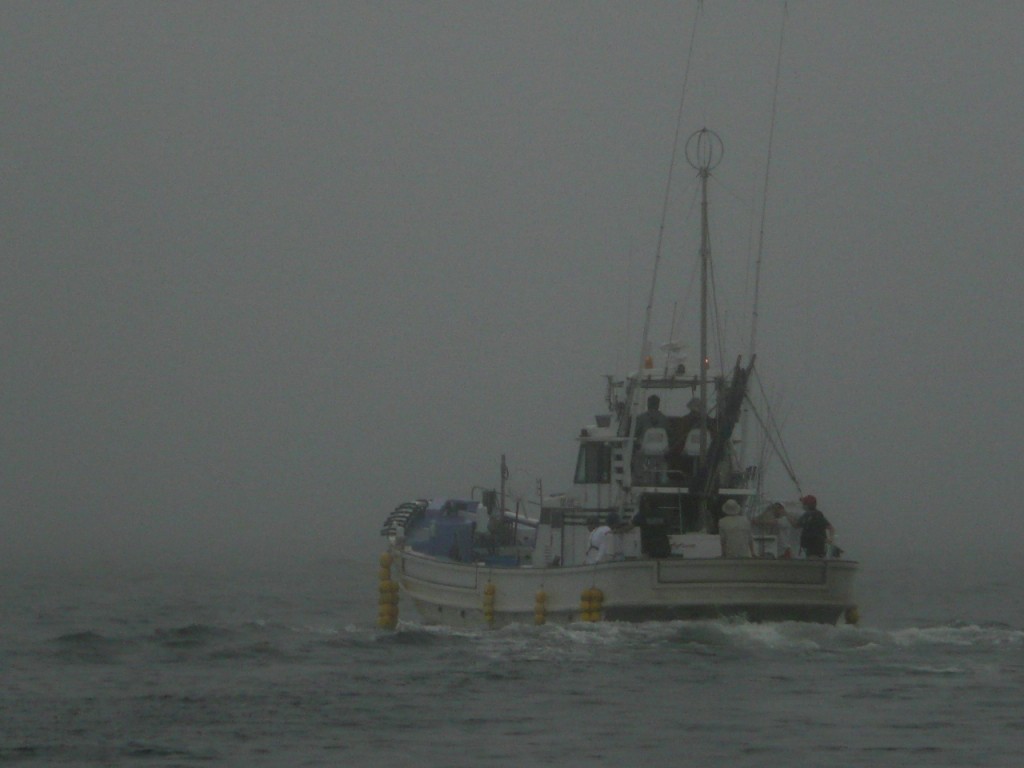 I got on the second boat with 5 others, which made 2 fly anglesr and 4 lure anglers. Like many anglers do, I also brought my lure tackle to enjoy seek and cast game which requires far distant cast than fly tackle would allow.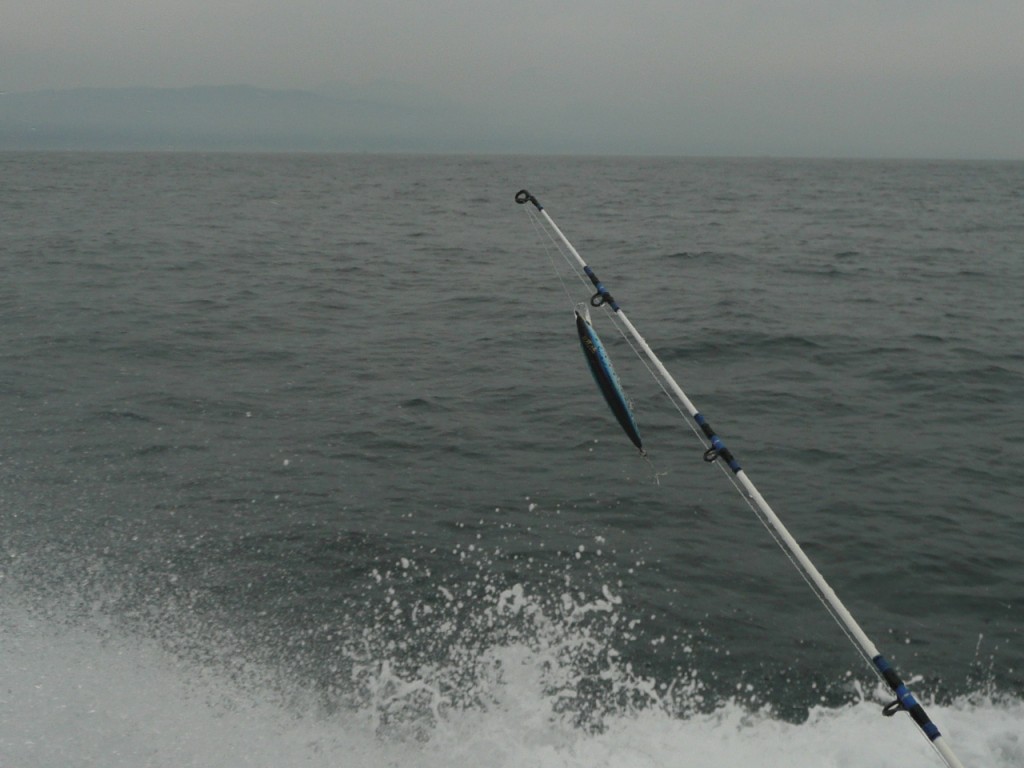 Casting Game with Lure
Our boat stopped by drifting sargasso weed for us to cast for would-be-hiding dorados undernearth. Average cast range was 40-60m, and I got the first hit of the boat, but bite was short and it did not stay long. Then on the next bus stop, I caught…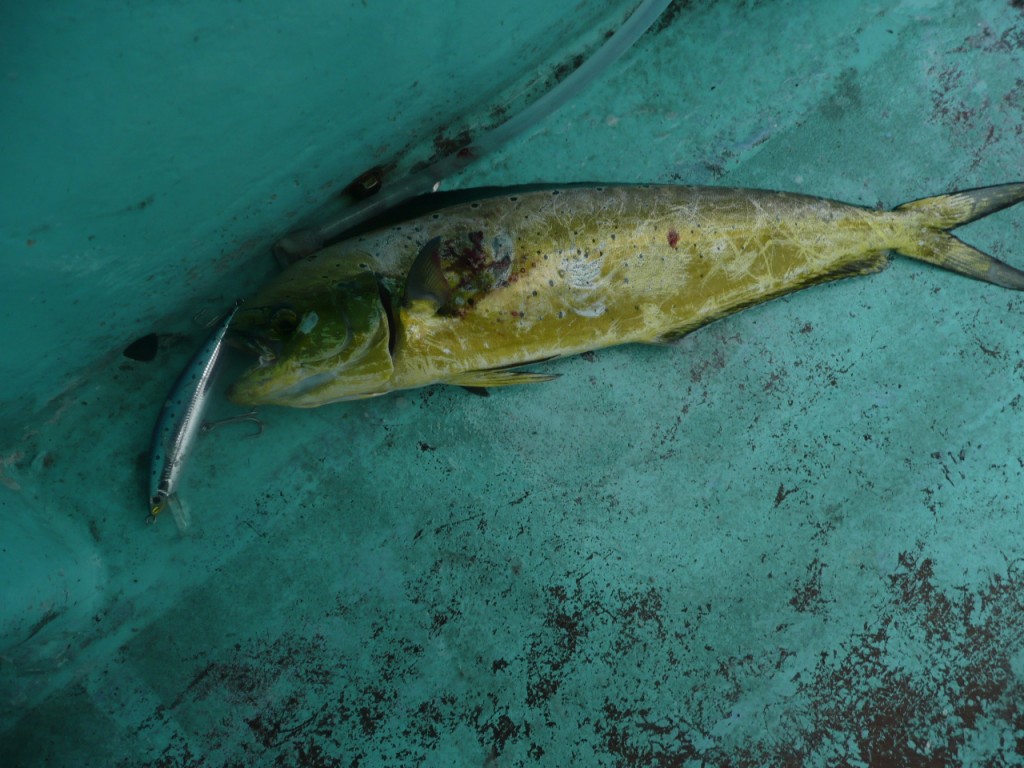 Baby size and my first dorado in about 60 some centimeters. This was the first catch of the boat which made everyone worried for the upcoming size of the fish, however…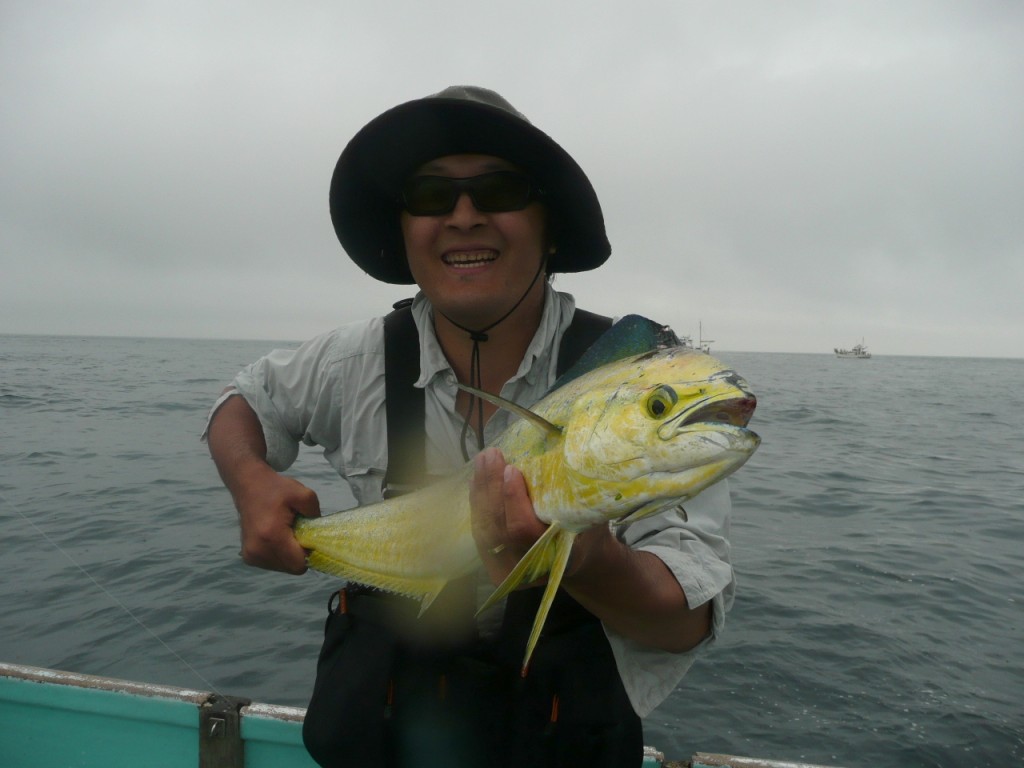 We did meet a school with larger size fish. This beautiful smiling dorado was 70 some centimeters.  I happen to cast lure the furthest on the boat, so I was appointed a teaser by other anglers to bring the school closer to boat.
Close Range Game with Fly Tackle
I could just go on playing with lure tackle which was already so much fun, but I remembered what I came for: catch dorado on fly. I provided my teasing service well, so other anglers let me take the best spot on the boat, tip of bow where waters was showered to attract dorado atop.
I didn't want to catch one in short cast, so I cast 500 grain sink tip line on my 12wt tackle near 100 feet away. Dorados chased and bit on fly like candy, but I just couldn't set hook. After several attempts, at about 40 feet off the boat, dorado smashed into my fly and jumped out of the water. He was on!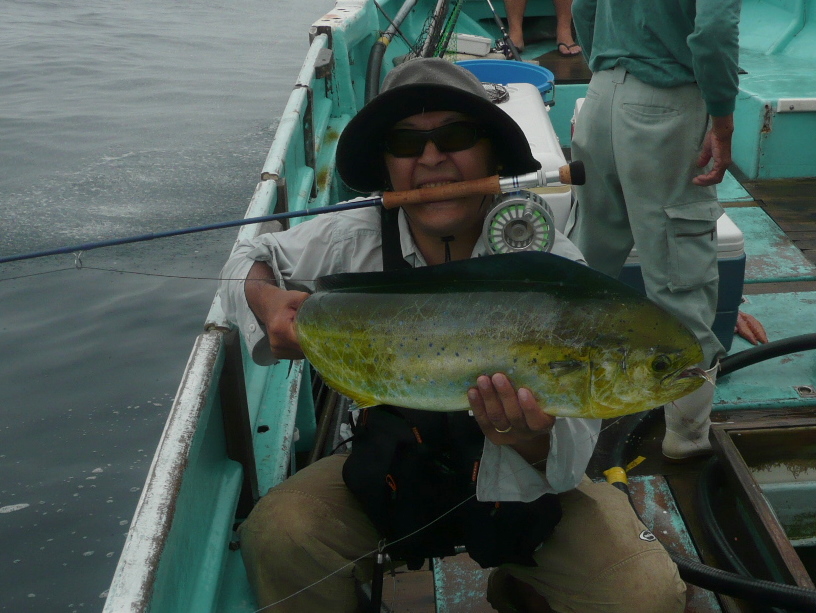 Then fish ran twice before getting closer to boat for landing, but everyone was busy catching dorado left and right. Every time the fish saw me and that was the beginning of another tag of war. Then it decided to go under the boat… I should have done it better, because it took me another 10 minutes just to lift this creature to come afloat.
When it did, it revealed that it was 85cm dorado who became the largest fish I ever caught on fly rod.  This fish taught me valuable lesson that I'd better learn how to manuver fighting fish with rod. Fish always tried to escape in the direction opposite to where rod pulls to. I was lucky that I was on smaller boat with less anglers on.
Weather wasn't staying calm and it became raining hard, so the boats finished back to the port after hitting this spot.
Result and Data: Sagami Bay
Lure Casting Game:
Dolphin Fish: 60-75cm, 2 catches
Fly Fishing Game:
Dolphin Fish: 85cm, 1 catch
Time, Light, and Weather: 6:30-12:30, shady dark, cloudy then rainy
Tempareature: Air at 20-24C, water at 22C
Bait: Anchovy, small mackerels, and small yellow tails.
If you'd like to know more, please click the banner below.