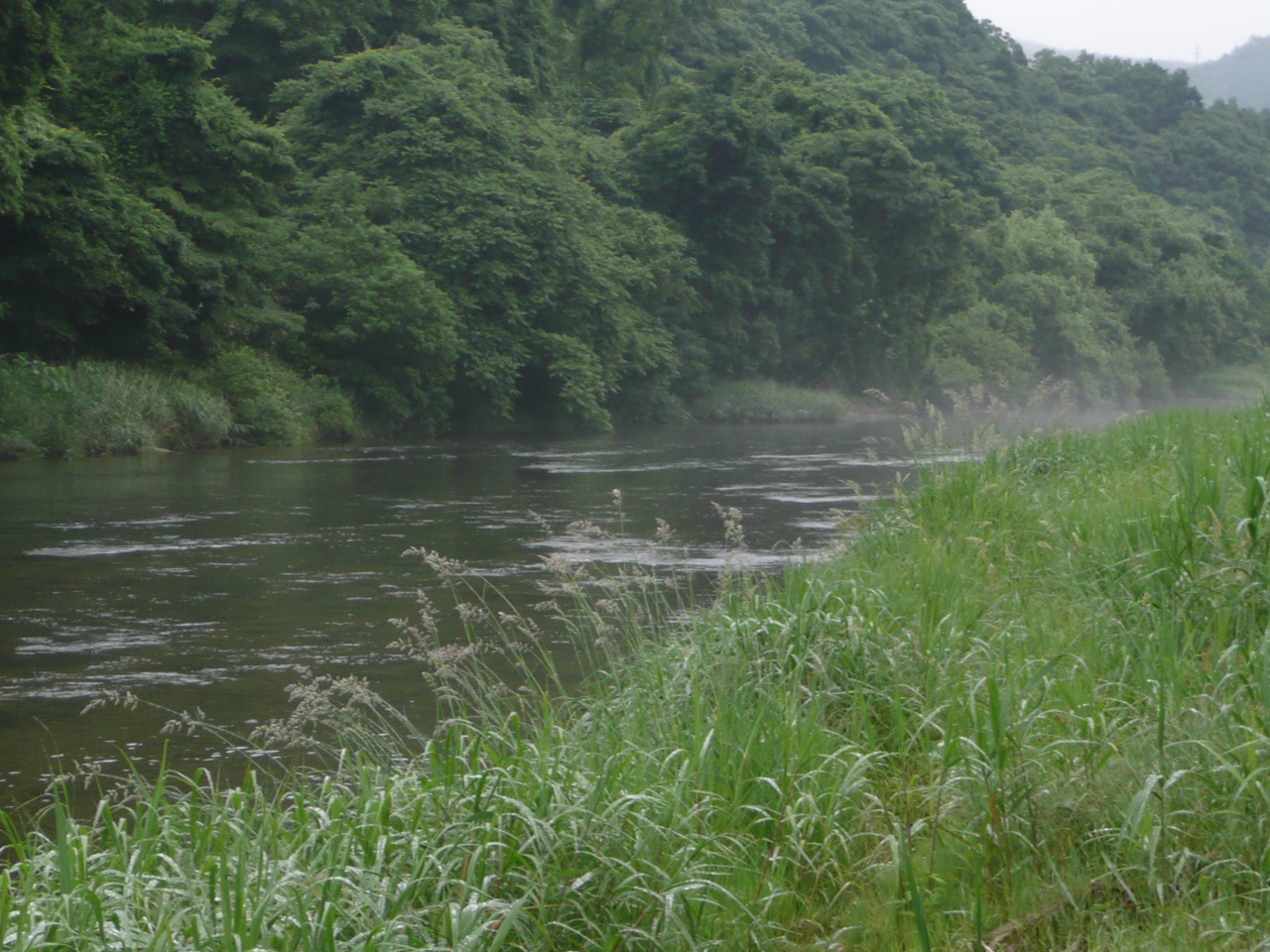 2009/6/19

Fly Fishing Pilgrimage: Day 3: NO FISHING BUT SHOPPING

For the first 2 days, the weather was turning from partially raining to sunny, so I was expecting good weather for the rest of week. I was wrong. I woke up on the sound of rain drops inside my tent on the river bank. It wasn't strong rain yet, so I took slow and cook my breakfast, pack the gear into car, then slowly headed for nearest highway interchange.

Shopping & Driving
When I stopped at the first town for re-fueling, I realized that I needed to shop for souvenirs and needed goods. I used up all of my fly hook sizes 14 and 16, and the dry fly flotant.  I searched on the internet via my mobile PC, but I found no results about fly fishing shop within 50km radius. First fly fishing store appreared was Brook in Sendai, Miyagi Prefecture.
So, I set the route leading to Sendai which happens to pass by the city of Aizu Wakamatsu who offered fabulous kid's toy shopping. Then I continued on North on Tohoku Highway, stopped at the fly shop Brook: House of Forest.
Fishery near Sendai
As I stopped by the fly shop, I exchanged the word with keeper and I learnt that Hirose River runs across the city of Sendai already is a good fishery for cherry trouts and white-spotted chars. He wasn't positive about whether the char is Ezo Char or Nikko Char, but mentioned about that stocking for species are not actively done in this area. This means that I have great chance to see native fish.
I also bummed him with questions to see if there is any fishery nearby good for sea-run cherry trout or char, but his answer was that I have to travel further north for them. He recommended me that I would have enough fun even nearby his store, so I stopped by before heading out for hot spring bath, and confirmed that his words are all true.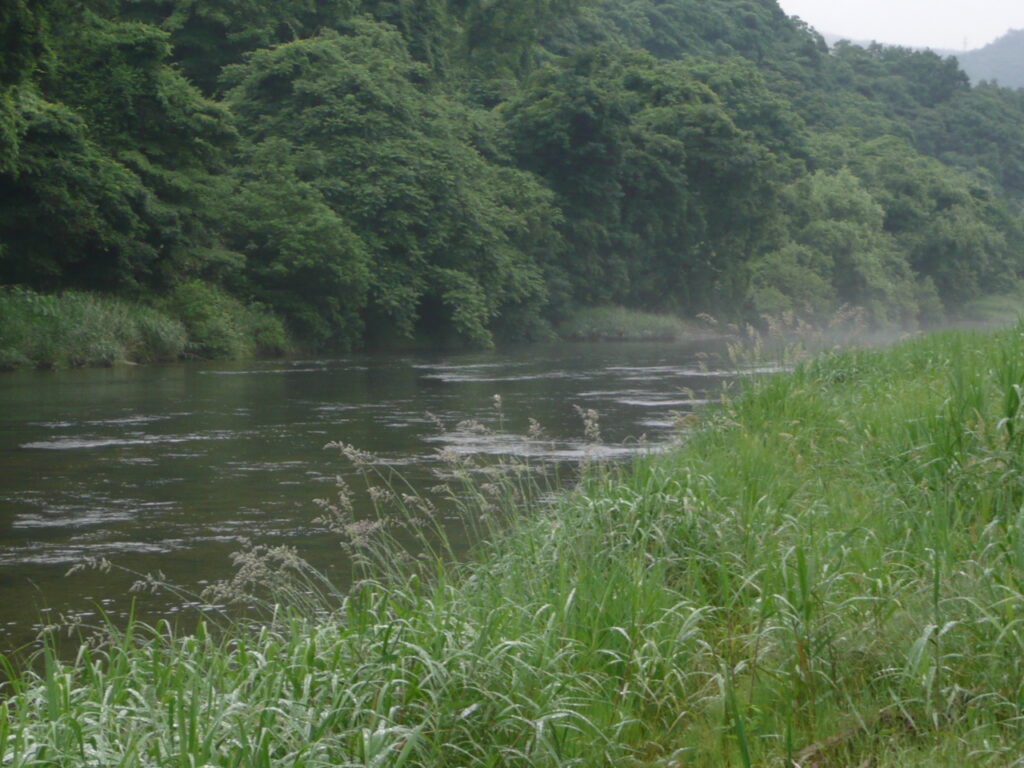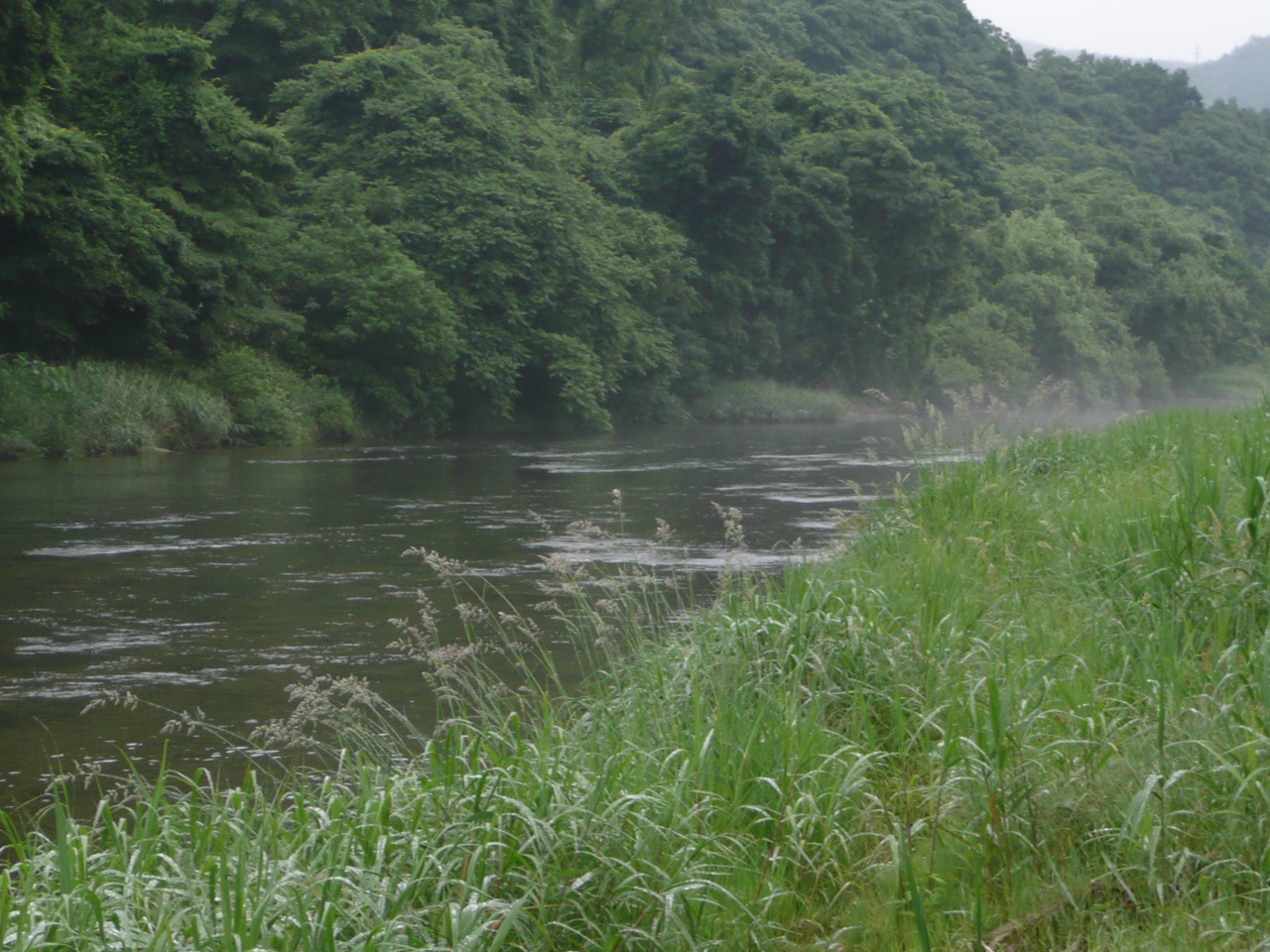 Hirose River has big spot like this one where people fish with wet flies. I may return and try that out when I'm over 40 when my fishing style becomes rather calm one. Sit in the river, sipping good whiskey, and spey cast. I would love to try that, but not yet.
Then I drove the route 46 westbound to scout the area I would fish tomorrow. All rivers look very promising that I may eventually catch shaku fish. I remembered the word with my wife, so I headed straight to economy hot spring and ejoyed refreshment before moving for camping sight nearby the water where I will fish tomorrow.
Result and Data:
Game:
My Parents Souvenir: no hit
Kid's Souvenir: 1 hit 3 catch. Tommy Car Town scenery items
Wife's Souvenir: no hit
My stuff: Tiemco fly hooks, Tiemco dry fly flotant, and bear bell
If you'd like to know more, please click the banner below.