2016/9/25

Post Storm River: River Tama at Chofu Sluice, Tokyo

Typhoon had been sweeping up Japan or 2 weeks in a row then stopped. I was wondering how Japanese seabass react to the opportunity to catch easy bait fish pushed all the way to tide sensitive part of River Tama, so went to Chofu Sluice.

River was still very angry, but not too mirky. I saw a distant boil caused by feeding seabass that was at least 100m away right in the centre of river beyond fly casting. Besides, there were so many anglers looking for the same chance not very safe for me to do overhead fly casting, so I took out my Scandinavian tackle.

River was running too fast for my intermediate shooting head to do anything by the sluice, so I walked little downstream where I saw a splash from something.
As I skagit cast at no backspace whatsoever, I managed to swing marabout charlie into the current.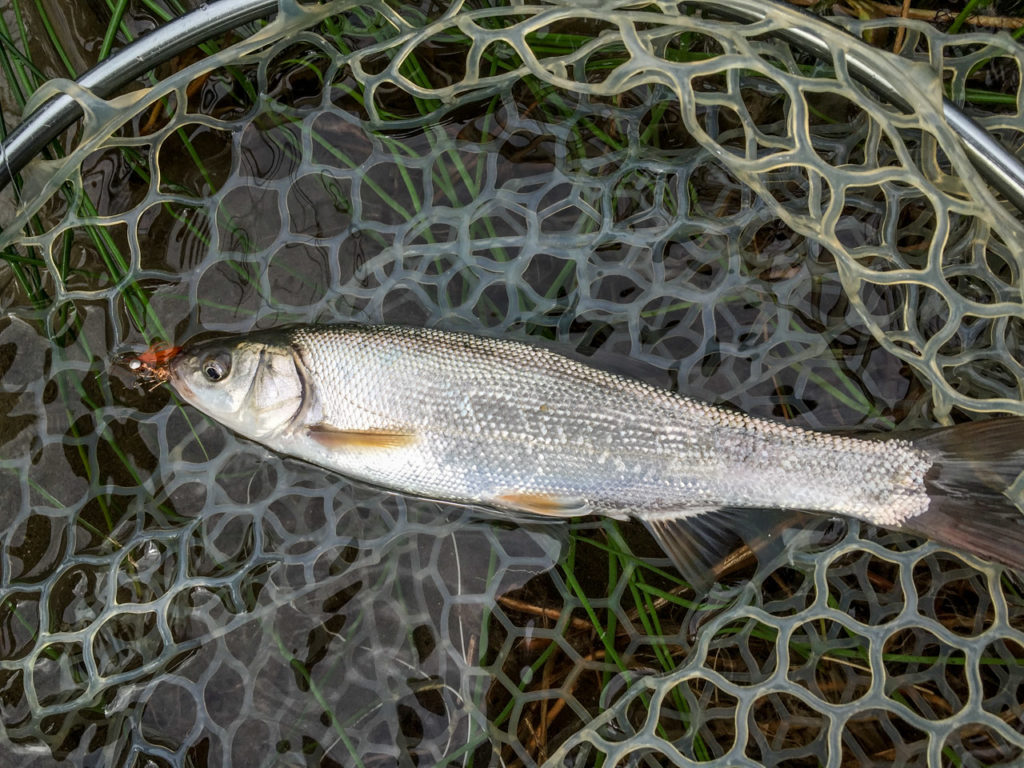 It was far eastern dace aka Maruta. They too were looking for easy meal and it must be them being fed by seabass whose head I saw from time to time no smaller than 75cm fish. Unfortunately they never came any closer to the river bank.
I continued to switch fly between the one that seabass like and that dace like. But no luck on any bass going for my streamer.
An teen angler wanted to acquire live bait from me catching & releasing dace, so I gave a fish or two. More anglers came asking me the same, so I told them that I was about to go home.
Largest one I caught was 35cm fish who gave me quite good fight trying to go back to strong current.
Results & Data
Fish: Far Eastern Dace x 10, 24-35cm
Flies: Marabou Charlie #8
Line System: 12ft of tapered leader, 3ft of tippet 16lb test
Fly Line: Scientific Anglers Atlantic Salmon shooting taper Intermediate 6/7 + Ken Cube .20 floating running line
Fly Reel: Hardy Ultralite 6000DD
Fly Rod: Beulah Platinum Spey 6wt  12'6"