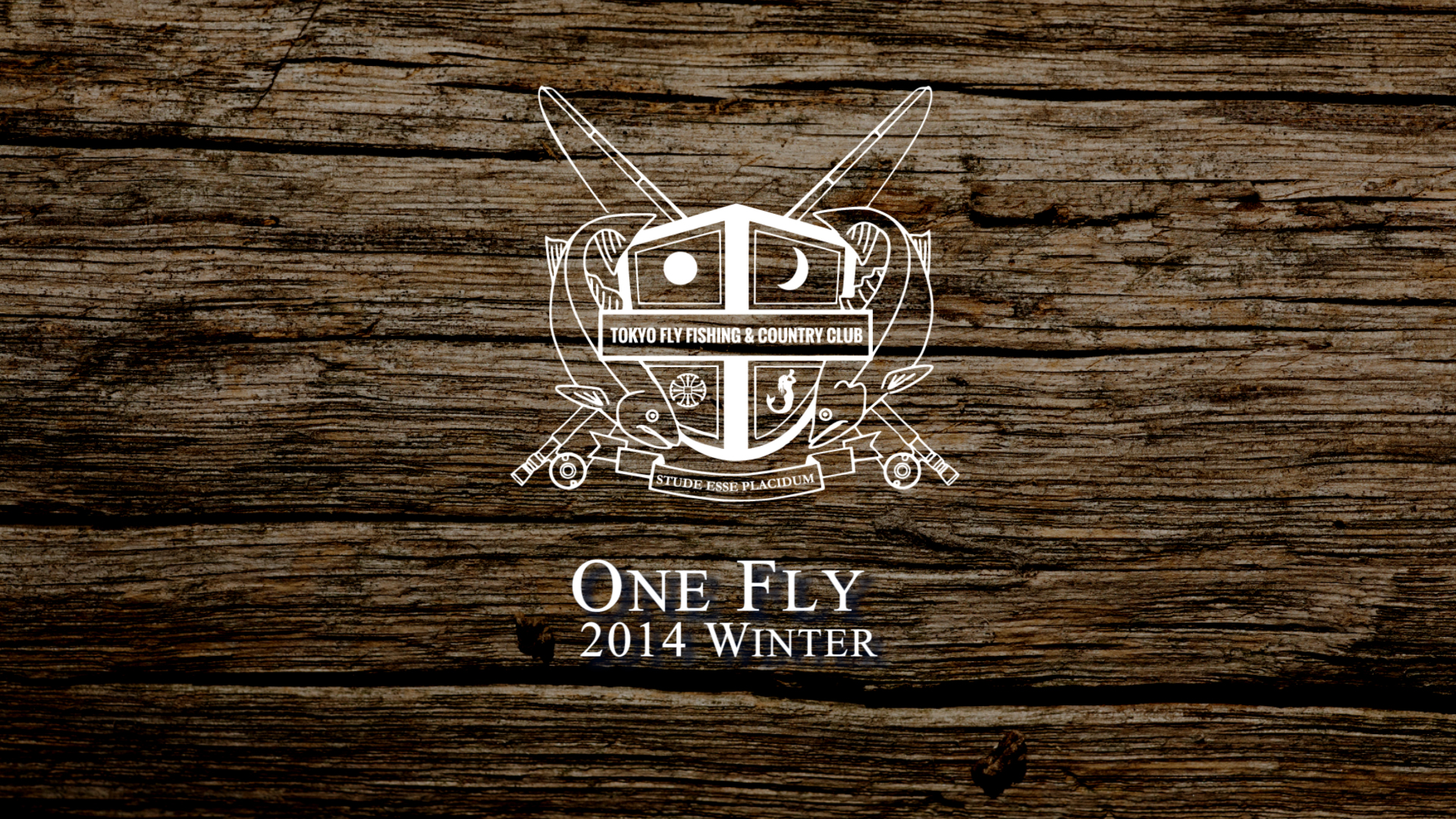 2014/12/7

TFFCC ONE FLY 2014 Q4

Organizing team is a lonely business, but at the same time very rewarding when it comes to joint activity. What makes great joint activity then? It would be very difficult to choose one for group of people coming from different skill sets, fishing background, and nationalities. That's how ONE FLY came to be as part of attraction for 2014 Q4 Club Review.
ONE FLY – Rules
In order to overcome geographical differences, we run our ONE FLY tournament under the following rules:
Bring a fly that has good story from the season
Introduce your fly and story while holding it up to camera
When finished, put it into entry tray
Do this until every one finishes
Vote for TOP 3: 1st choice attains 3 points, 2nd 2 points, and 3rd 1 point
Winners is decided by the total points and ranking is set for the season
ONE FLY – Contenders List
In this very first round, we had 8 flies making entries into ONE FLY.
7 were made during our Quarter Review at Aldgate pub in Shibuya and 1 was submitted as video message from Charlie.
Considering France, Scotland, England, United States of America, and Japan have participated in this round; this is bit like a world cup. So, please watch this video before you move on to the result section down below:
"Fat Boy "by Martyn Whit
"French Wooler" by Keisuke Edwin Ichinose
"Pink Leg Nymph" by Seiichi Komatsuzawa
"Cricket" by Dwayne Morris
"Elkhair Hobbit" by Craig Dionne
"T-1000" by Jean Lou Jamelot
"Penetrator" by Hideto Edward Yoshida
"Muskrat" by Charlie Snowdon
ONE FLY – Results
Without further ado, let's announce the winners!
 3rd Position: Fat Boy – 6 Points
Scotland may have lost its referendum for the independence, but they have won at least a fine recognition by this fly that caught dolphin fish from rocky reef in hot summer day in Boso Peninsula. Considering Scots are coming from very northern part of Great Britain, this is like polar bear dancing Michael Jackson in sauna.
2nd Position: Cricket – 7 Points
Does it look like a fly tied by someone in his first year of flyfishing? Sometimes art comes not from skill, but from sensitive mixture of hands and mind coming together. Deadly fly for trout, however, result can also be lethal to household especially when finished work resembles fast moving black critter.
1st Position: Elk Hair Hobbit – 19 Points
Honestly, 19 points? When average point is 6 points, this has to do a lot with story telling and who better performs than English literature professor? Needless to say "Hobbit" is a very best choice of word and I give huge compliment to this fly so that Craig doesn't check my grammar too much!
TFFCC ONE FLY 2014 Champion – Craig Dionne
Lucky that there is only one quarter left in 2014 to do this, so 2014 champion goes to Craig Dionne. The Club will secretly discuss now how to award a champ. May be ice bucket or something better.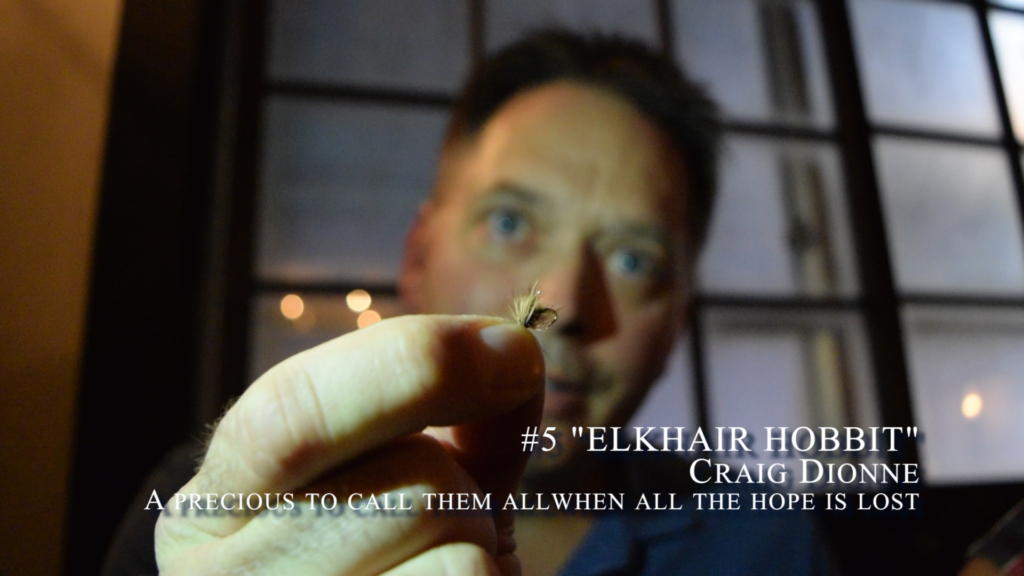 What's Next: 2015 Q1 Round
We welcome both TFFCC Friends & TFFCC Members to participate in ONE FLY, so if you wish to run for 2015 Q1 Round, please let us know at our Facebook Group: https://www.facebook.com/groups/tokyoflyfishing/