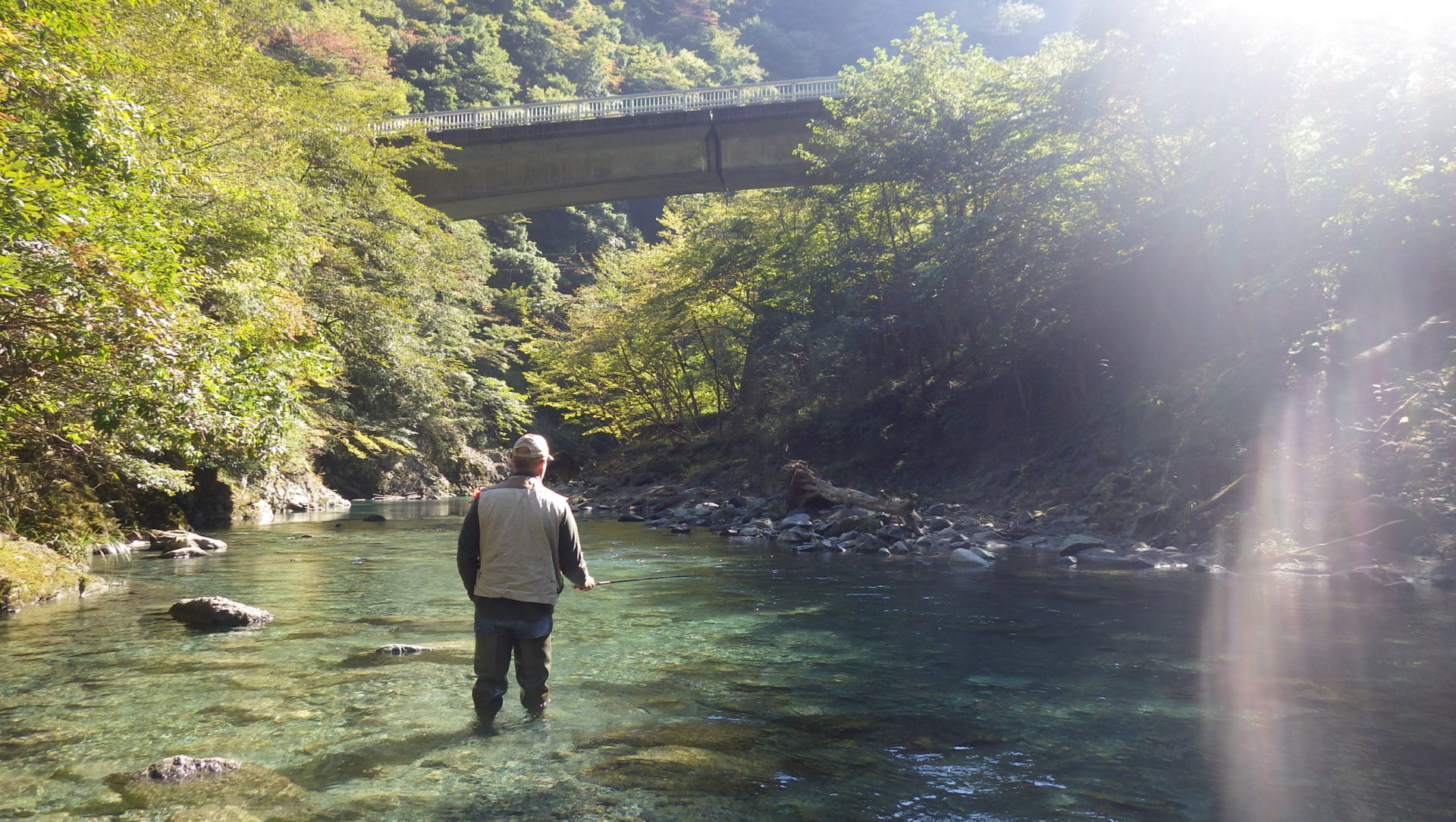 2014/10/19

Milanese Tenkara-ist

I took on half-day guided trip for Milanese angler, Mr. Massimiliano Perletti, visiting Tokyo for his business occasion wishing to fish mountain stream in condition as natural as possible. Destination set to private fishery set on natural river and himself being SIM and FFF instructors, my tasks were to introduce Japanese fly fishing and to instruct how to catch yamame/landlocked cherry salmon on fly.

I brought 4 tackles for choices: 7ft fly fishing 0wt, 7ft fly fishing 3wt, 10ft tenkara 6:4 reflex, and brand new 11ft tenkara 6:4 reflex. As we went through both special action fly rod tuned for small mountain stream game by Japanese makers and plain Tenkara tackles, his sharp eye went straight into Tenkara rods as he already had very good idea from his friend, Mr. Mauro Mazzo who wrote a book on Tenkara with Patagonia.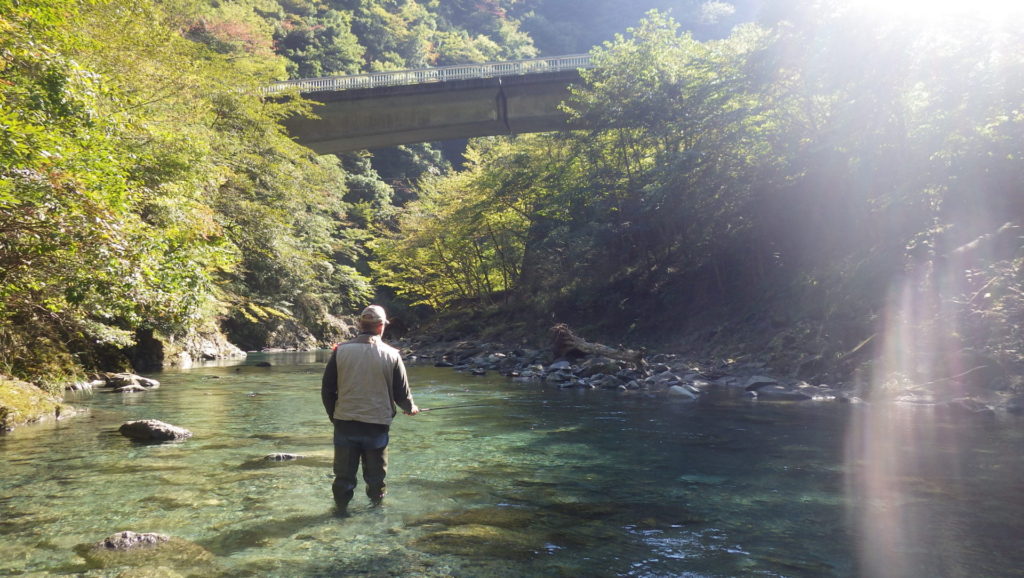 With few excellent casting on all 4 of the tackles and with brief background theory, Mr Perletti immediately understood why Tenkara is completed into this fashion over ages and he settled with 11ft tenkara set with level line setting. He didn't even bother to go back to specially tuned fly rods for he instinctively saw the same thing as in Italian alla Valsesiana.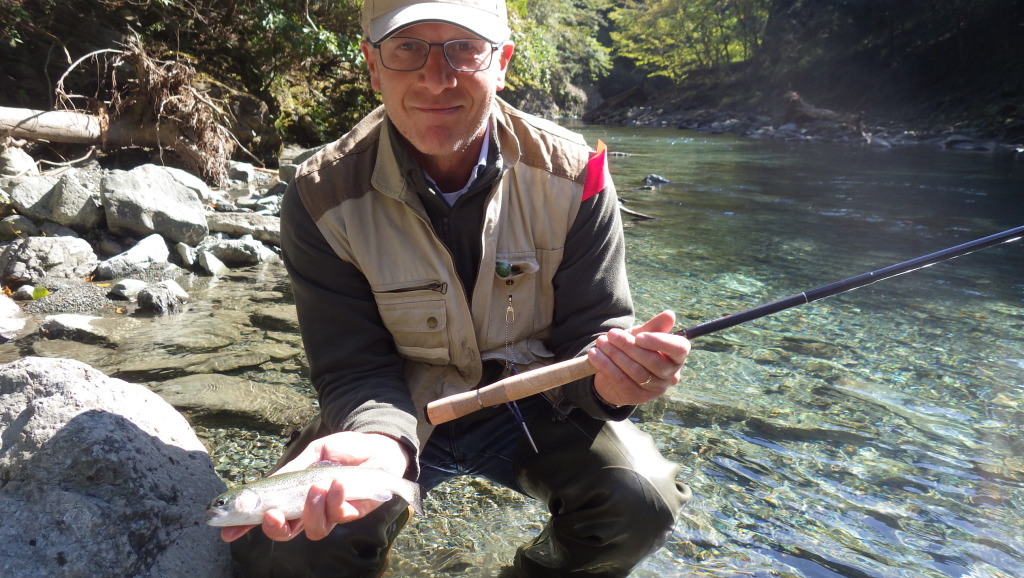 His initial practice was quickly done with number of rainbow trouts on 11ft level-line tenkara outfit with incredible accuracy of cast! Now I truly understand the value of standardized instruction such as FFF for it helps communication between anglers really effectively.
Mr. Perletti did exactly what's needed when I told him to "open your wrist a little" to widen the loop of cast fit for tenkara. Help for line management was minimal owing to his experience and skills.
Now the question is how to catch cherry salmon in a particular condition which is the most important part of this game.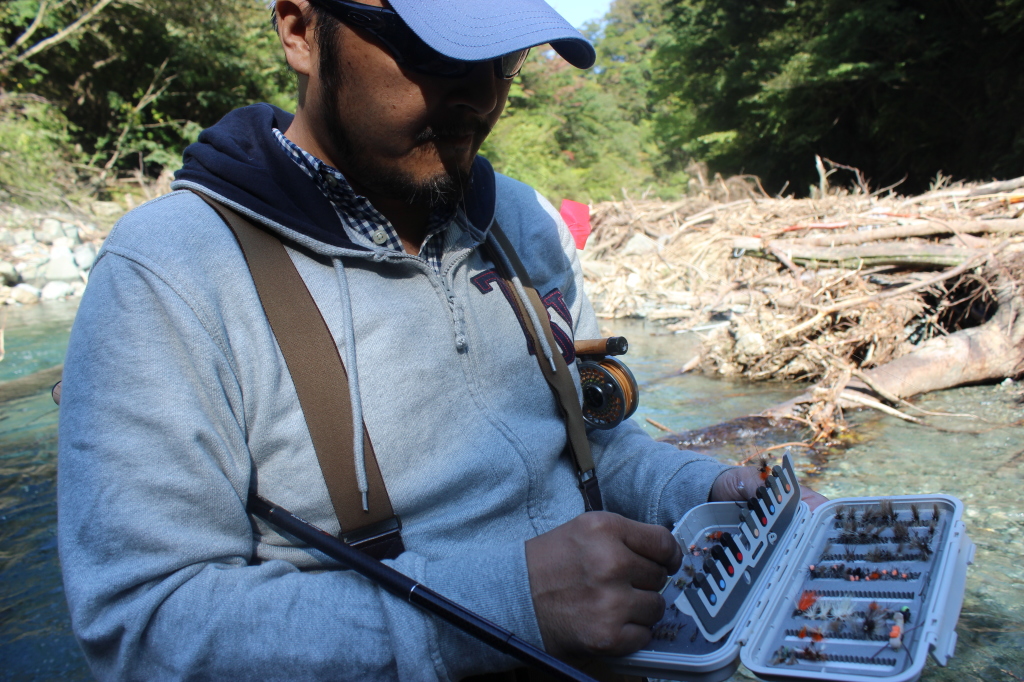 This is where experience and practice comes in place knowing how this fish behaves, how fly patterns fit to each situation, and most importantly… what makes the greatest moment in this particular angler.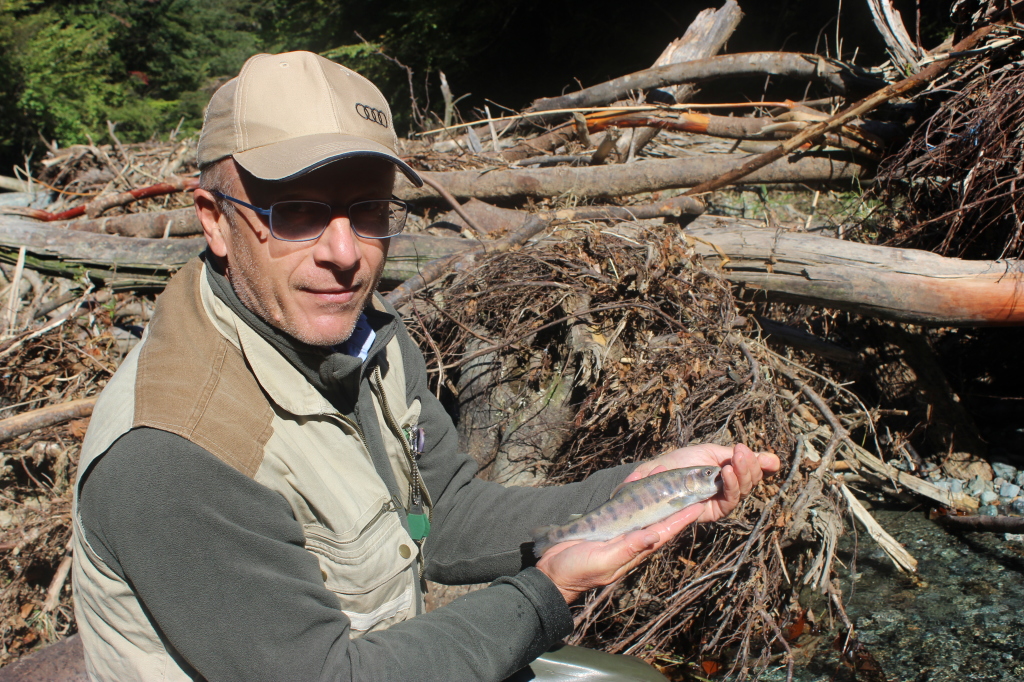 One serious moment of successful fishing in difficult spot?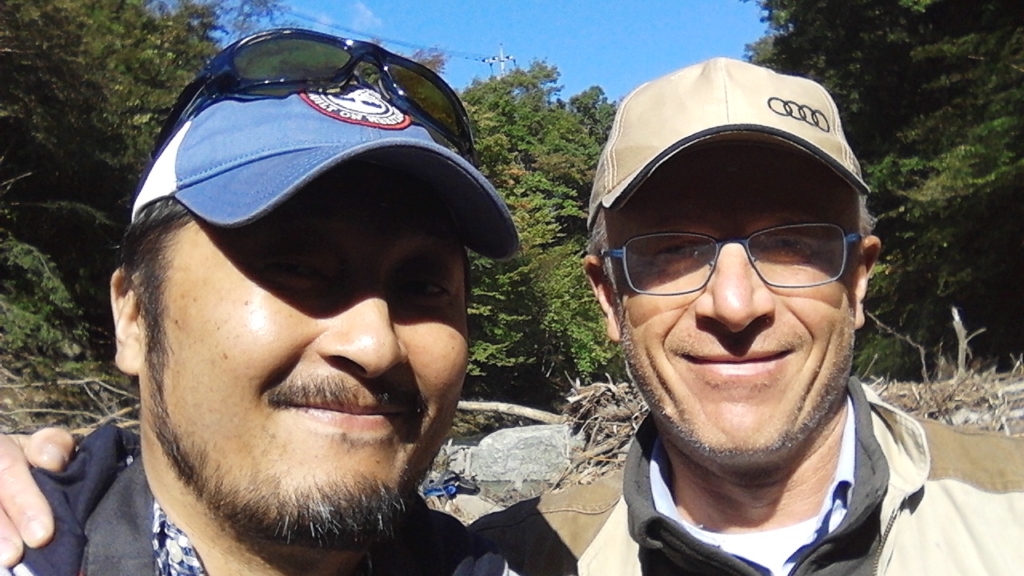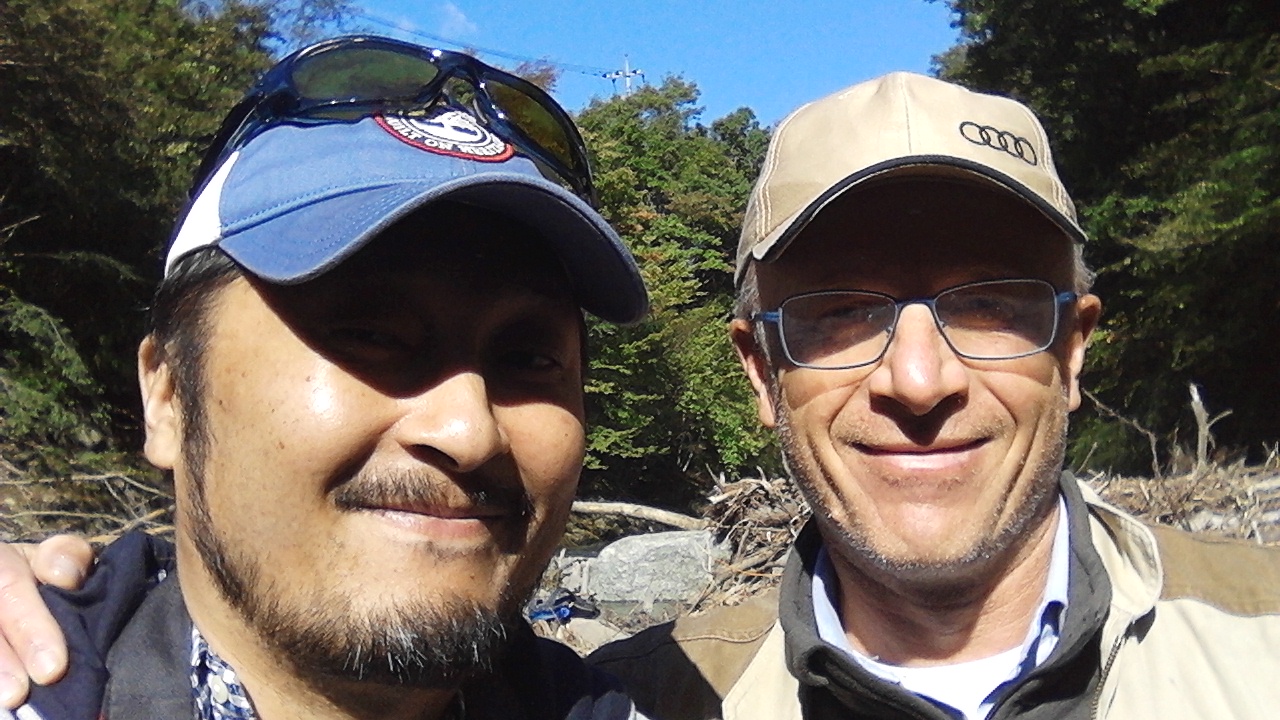 Or big happy smile after accomplishing dry fly catch!
Perhaps, I should say that I accidentally created another Tenkara fever patient and guilty for reducing his time with his family.