2016/9/7

Business & Fishing Road Trip Part 1: Oshino, Yamanashi to Western Izu Peninsula, Shizuoka

Had to do promotional presentation in one fly shop and one camper shop, so I put them in single trip and headed out on my campervan.
As usual, left Tokyo a night before and parked in the middle. Owner of River's Edge fly shop doesn't come back to his shop until he finishes his morning routine on River Oshino, so I prepared to fish his river first in the morning.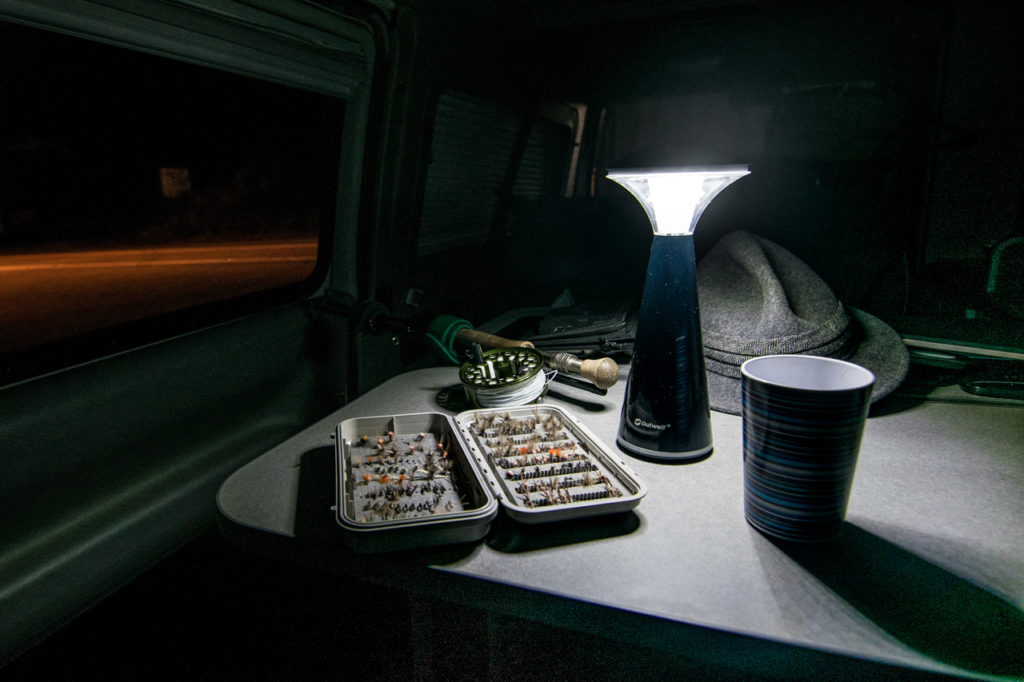 I over slept having fatigue from the outdoor event a couple of days before, so I couldn't meet the owner of the shop at his river.
There was a man in relaxing moment sitting by the bank, but it wasn't him.
I decided to visit him in the shop, so purchased my license (only 800JPY/day!) for 3 hour session catching some stocked rainbow trouts on dry fly and nymph.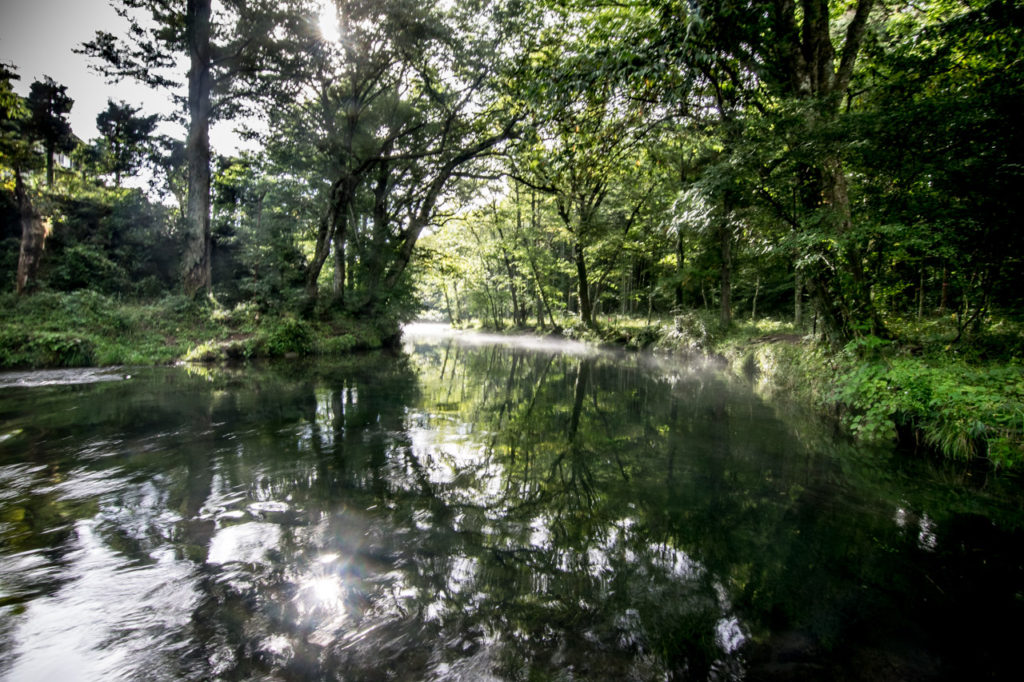 River Oshino is absolutely scenic beauty, but the fish in this river are not sustainable having too many fish in same water over competing each other. They even stocked this river with taimen in years ago to attract anglers, but now only modest size rainbow trout and cherry salmon.
Sales pitch didn't go through, so I only enjoyed a cuppa coffee at this shop and wrapped up early and headed down to Western Izu where I was meeting camper van shop owner.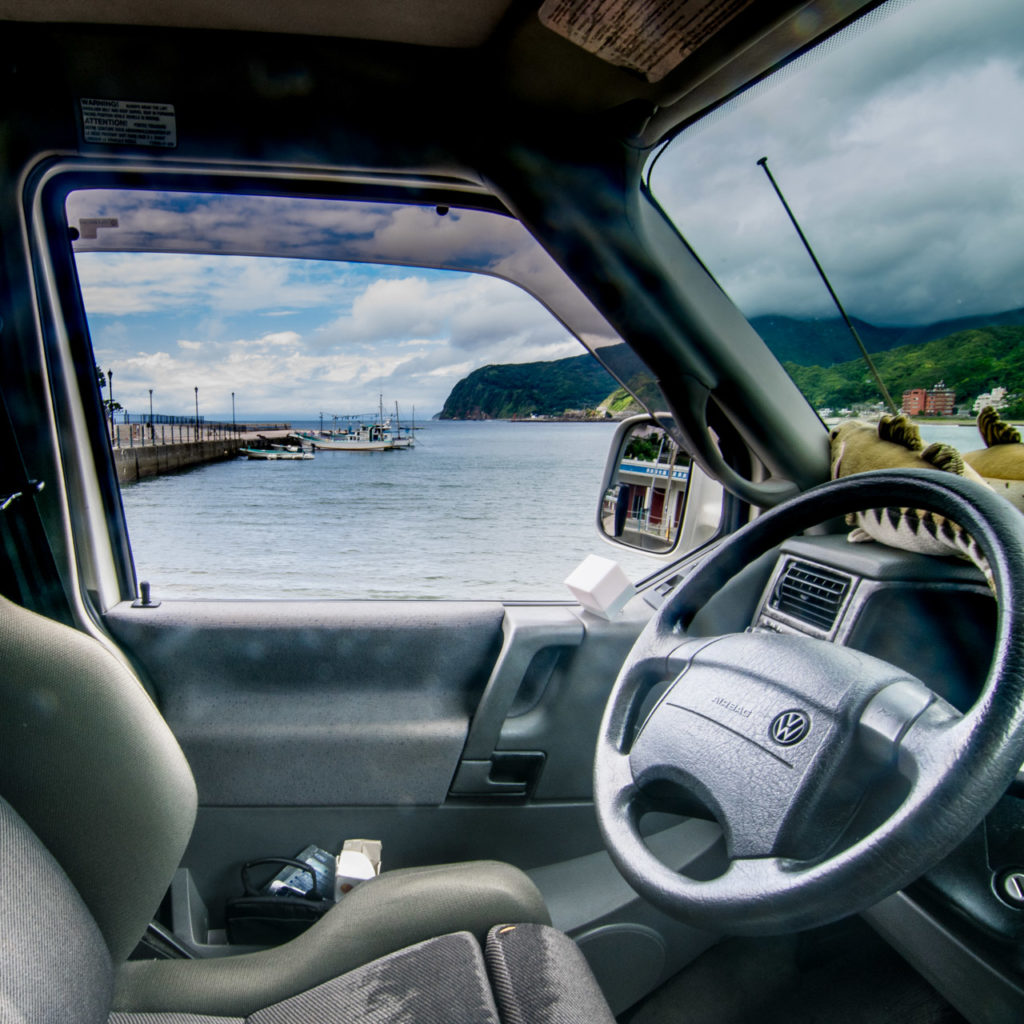 I parked in the beautiful coastal village of Toi and set out on my 6wt. Soon I felt strike from a school of baby size fishes I couldn't set hook. One cast one strike, but not set hook or fish just come off hook. Then as they chased my fly close to the edge of water, I verified it was a mixed school of  baby size trevally, grunter, and blackfin seabass! Well… not the size I would want to catch and fish continued to mis the hook set. I had to downsize my fly to the usual one, then…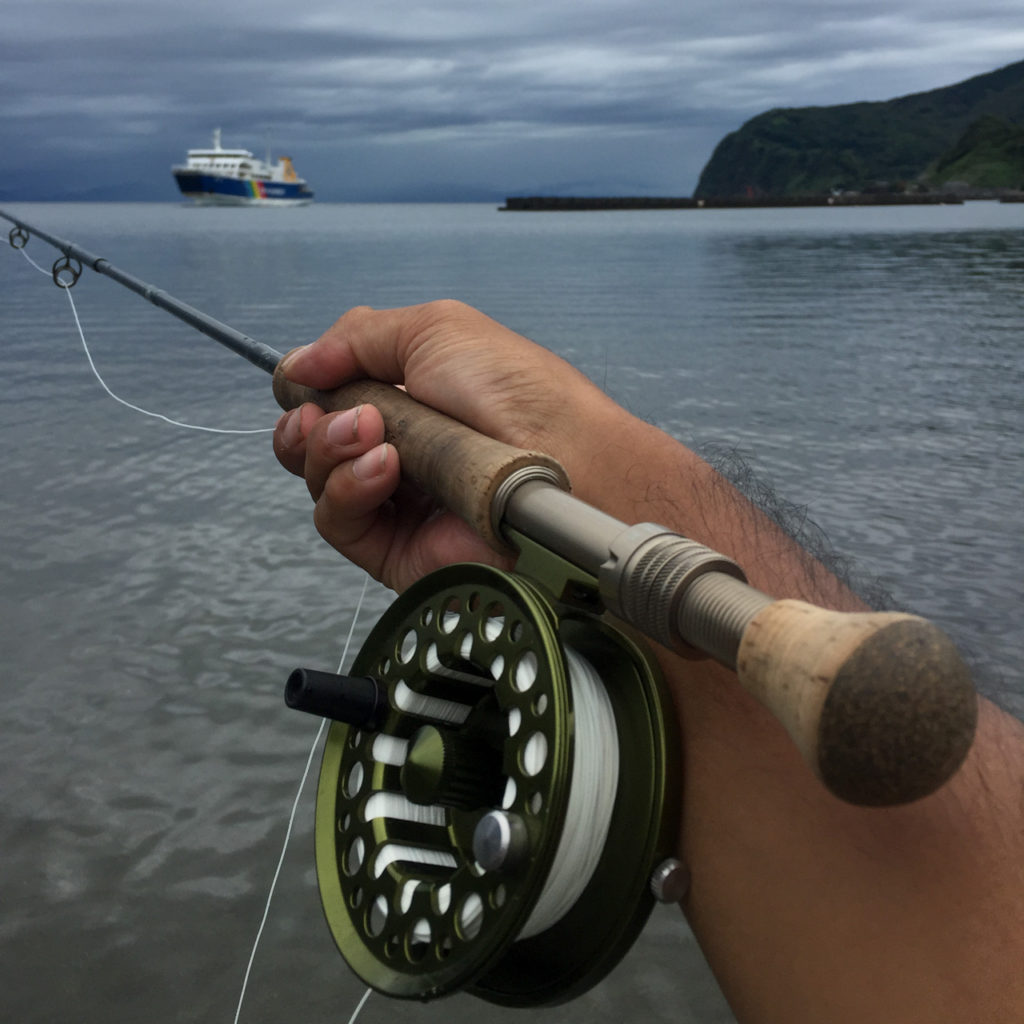 Little too small fish. I caught and released several more of them then stopped realizing I need to head for the last game of the day on my spey rod.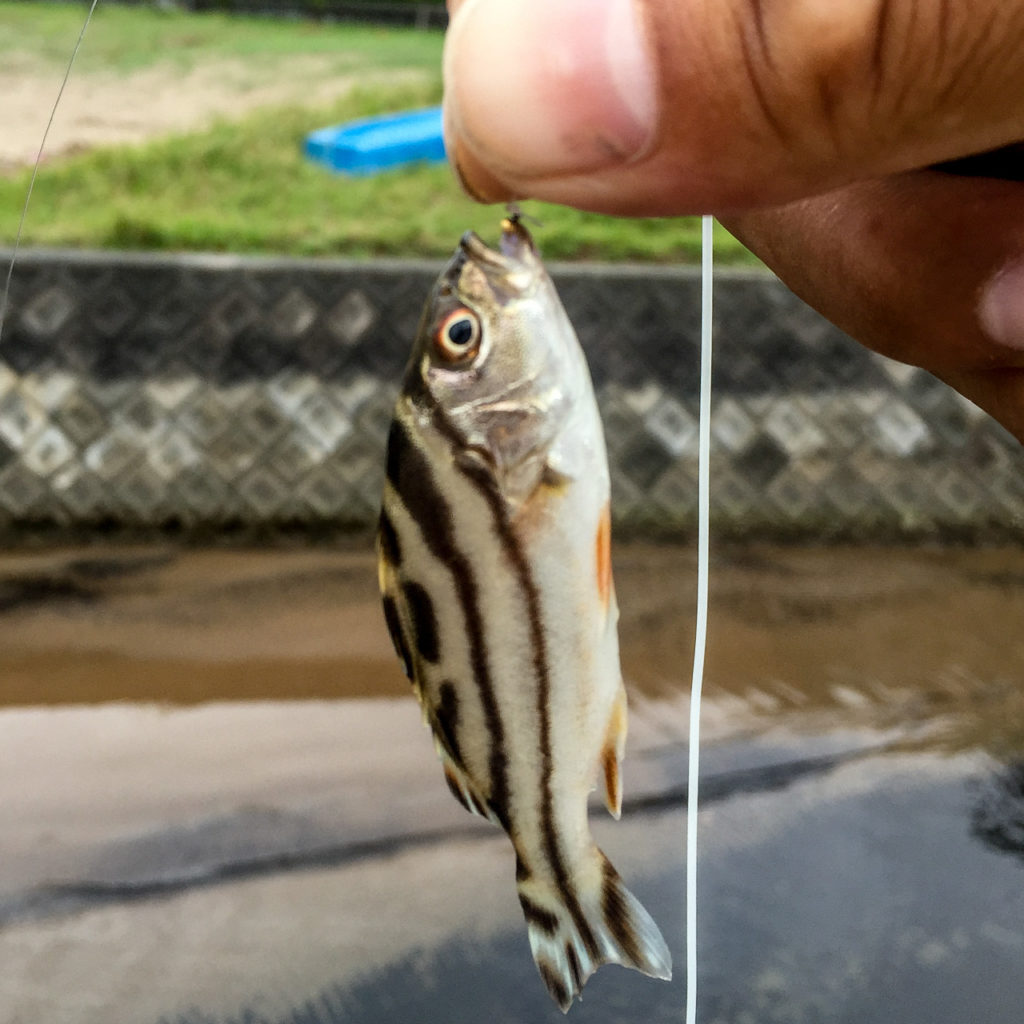 Adult size blackfin seabass possibly cruizing at the estuary of River Toi. I had few familiar strikes of small fish, but no sign of adult size.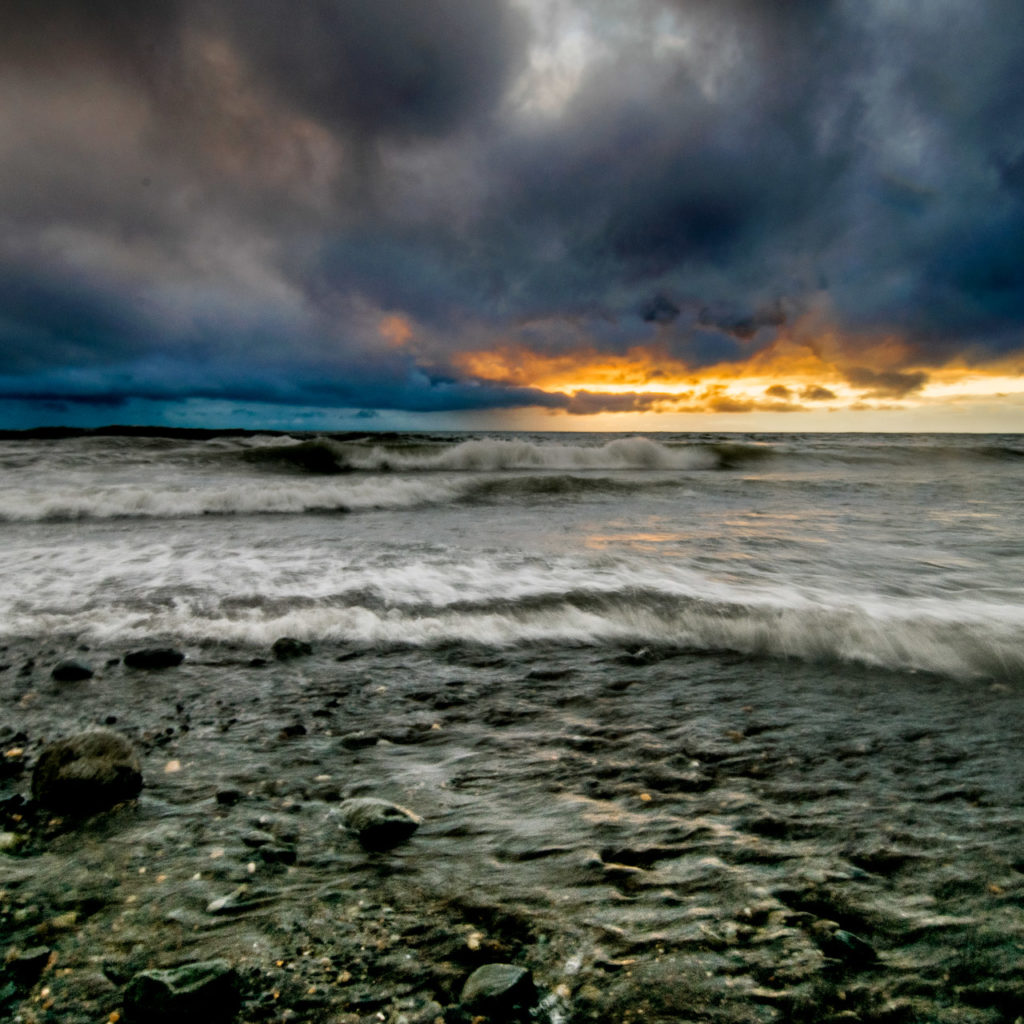 Not super exciting day having skunked on sales and adult size blackfin sea bass, but it was very wonderful village with nice view and great onzen to take care of my fatigue from the week.
Results & Data: River Oshino
Fish: Rainbow Trout x 5, 18-21cm,
Flies: CDC Thorax Dun #12 &18, Pheasant Tail Nymph #14
Line System: 9ft of tapered leader, 6ft of tippet 2lb test
Fly Line: Scientific Anglers Supra Trout DT3F
Fly Reel: Orvis Battenkill BBS II
Fly Rod: Tiemco-Euflex J-Stream 763-4
Results & Data: Coast of Toi
Fish: Crescent Grunter x 4, 8-12cm, some big-eye trevally and blackfin seabass hook off
Flies: Mikura Candy #4, Marabou Charlie #6, Bead-head Maggot Fly #18
Line System: 9ft of tapered leader, 4ft of tippet 8lb test
Fly Line: Scientific Anglers Frequency Intermediate WF6
Fly Reel: Tibor Back Country CL Wide
Fly Rod: R.L. Winston Boron II-MX 906-4