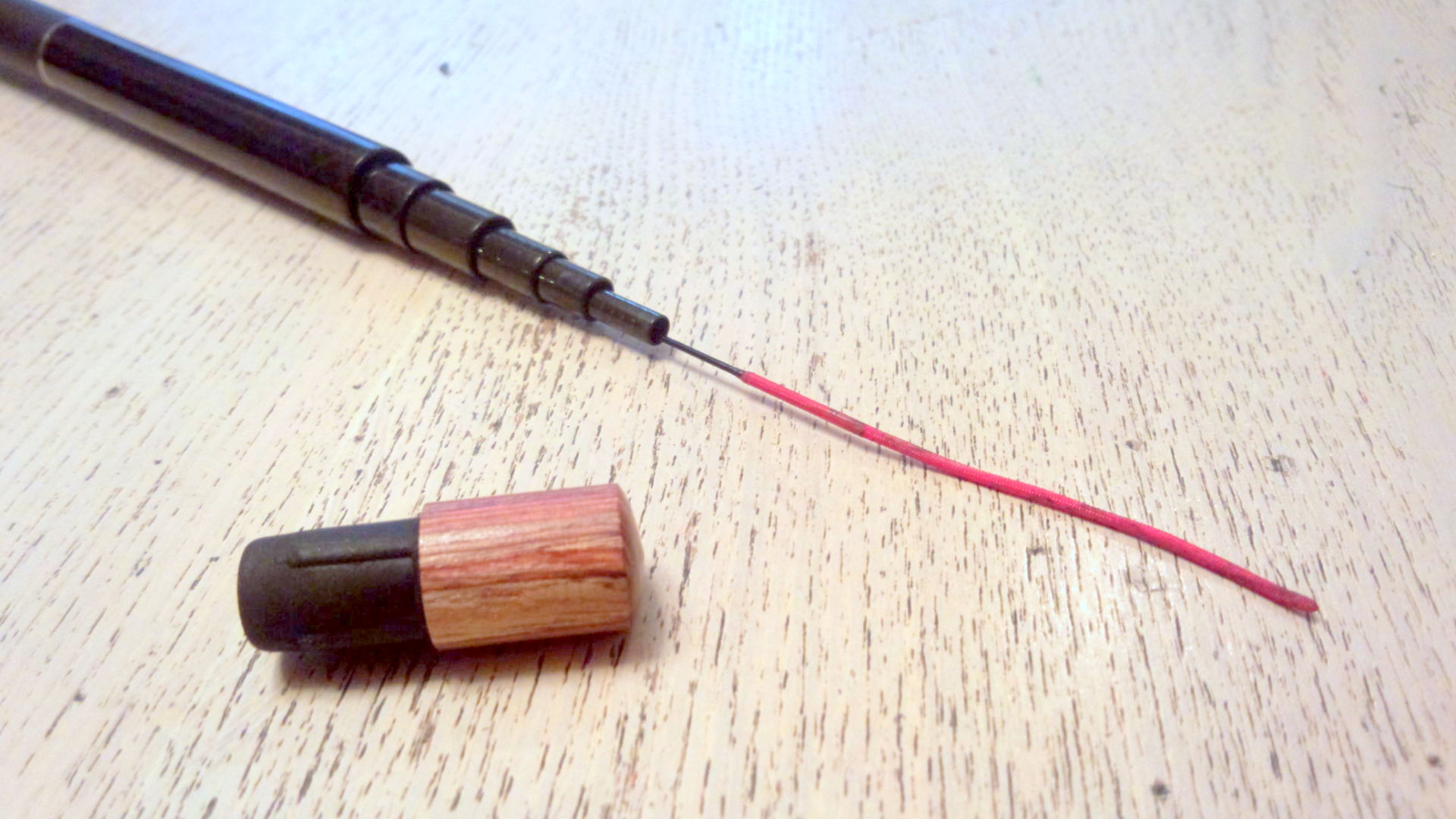 2013/9/21

Versertile Tenkara Tackle

Tenkara is a traditional Japanese fly fishing method using simple set up of a handrod, a casting line, a tippet, and a fly. It is dating its origin back to the medieval time among mountain river keepers as a efficient way to catch stream trout. Today, modern Tenkara has more advantage of mobility and fishing capability by using telescopic carbon fiber rod that can easily fit inside a backpack.
What's required in casting line in Tenkara is similar to that of fly line and that of a leader in one seamless package. A flex of rod casts the line with given mass, which then forms a loop to penetrate through the air. Then the line needs to be turned over to deliver the tippet and fly attached to the end of it.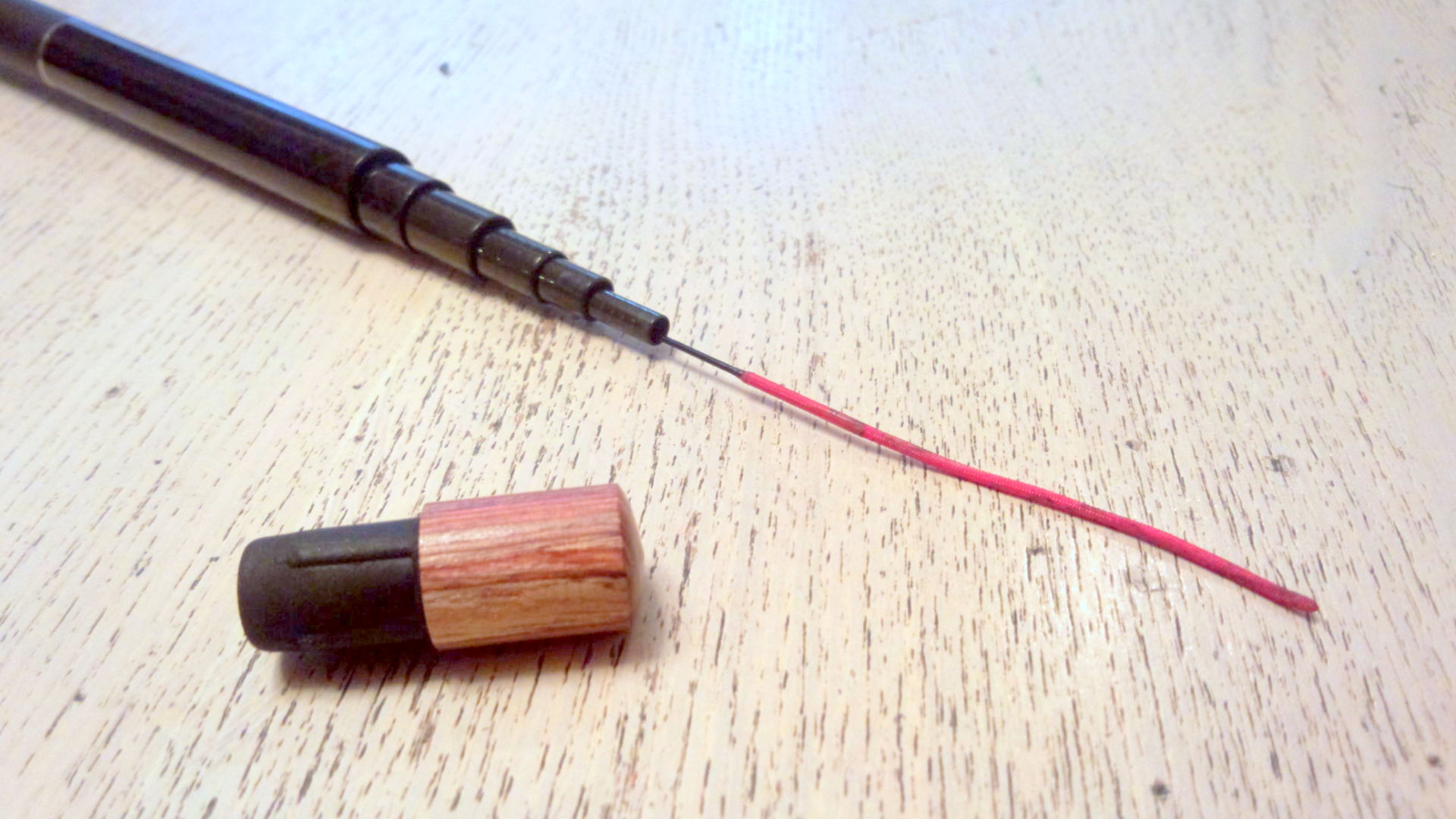 It has been rising to popularity among part of fly fishing anglers abroad who have enough curiosity to try this style. If you already know how to do western style fly fishing, then only thing you need  to learn is how to tie your line to Hebiguchi or knotted end of rod tip. (I'll upload instruction later). If you haven't done fly fishing at all, then Tenkara is a good entrance to learn fly fishing with only few knots to remember.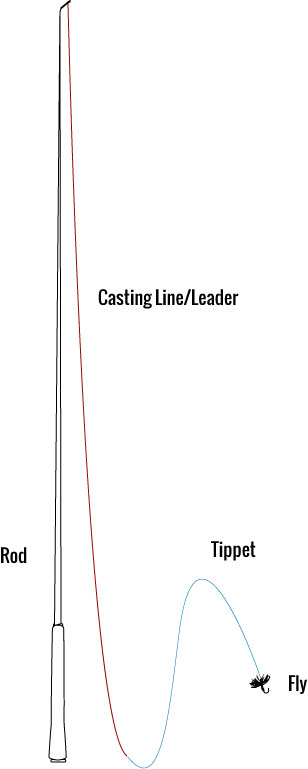 Rod
This is the beauty of simplicity. You can pick any hand rod to do tenkara, but choosing one from tenkara-tuned rods will make things absolutely easy. Tenkara rod is designed with its centre of balance within 70cm from the butt section for optimal casting performance and it weighs less than 100g (3 1/2oz) to avoid fatigue. It also fits the following criteria to provide maximum fishing performance:
Length:
3.3 meter / 10'9″ for standard, 3.6m / 11'9″ or longer for bigger river.
Flex:
6:4 ratio or medium-fast action is comfortable for both tapered and level lines, 5:5 ratio or slower action for level line only, and 7:3 ratio or faster action for tapered line only.
Casting Line/Leader
Standard length of line should be set to the same as the length of rod for optimal performance, but experienced anglers do use longer line to reach further distance or avoid a drag. 4 go or 16 lb test fluoro carbon is recommended, but you can make adjustment by using thinner line for higher sensitivity or stronger line for more castability when there is too much wind.
Level Line
Modern Tenkara is mostly using level line who has strong advantage of not causing drag when drifting fly due to the even distribution of weight throughout the line.
Tapered Line
Traditional Tenkara used a tapered line that is made of the braids of horse's tail hair. Today, tapered line made out of mono filament has more weight and powerful taper to make the cast and turn over easier, but it easily cause a drag when drifting fly. Today you have ready-made one made of mono filament.
Tippet
If you are using dry fly, nylon 1-1.5 go (4-6lb).  Otherwise, I would use 4lb test fluorocarbon. Length used is usually 1-2m depends how long you'd like to drift your fly.
Fly
You can use any western fly fishing pattern or select traditional Japanese Kebari. I will cover this topic later in full detail.