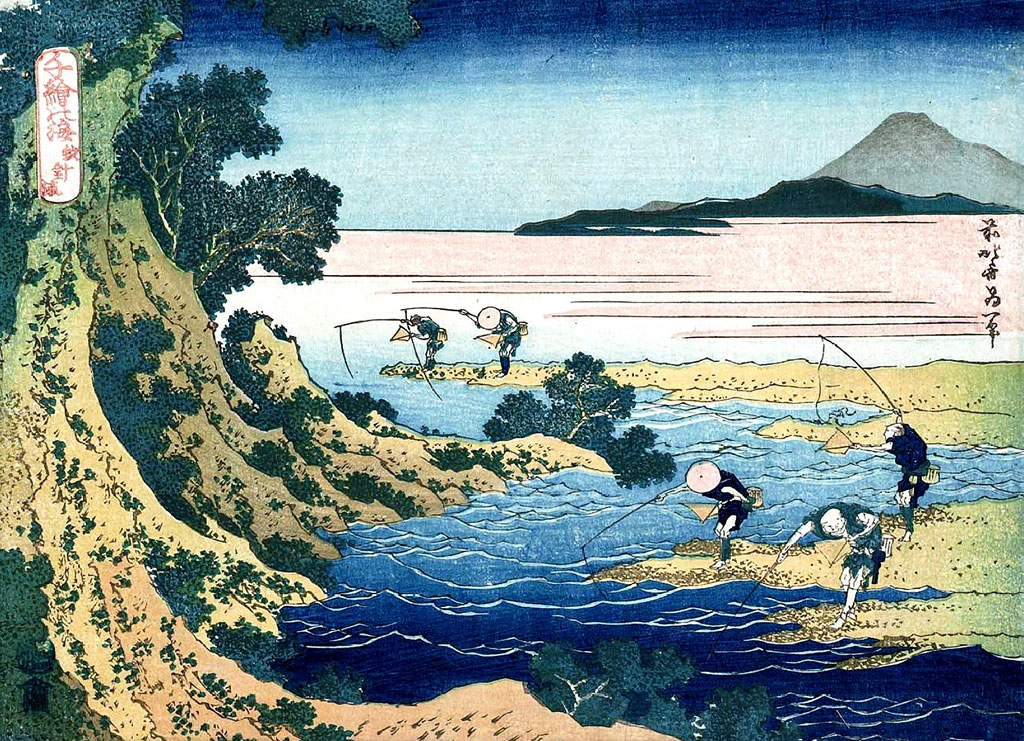 2012/11/10

Tenkara & Dobu – Japanese Traditional Fly Fishing

In Japanese written history, there have been 2 schools of traditional freshwater fly fishing dating back in the feudal time. One is commonly known as tenkara using single soft hackle fly to catch mountain creek trouts such as yamame and iwana. Another school is known as dobu using group of nymph-like wet flies in a sinker rig to catch ayu or variety of minnows. Tenkara was remotely practiced as practical fishing of woodsman living near mountain creeks covered by forest. Dobu grew to the level of artistic recreational fishing by swordsman class and merchants practiced in wide open river.

 1. Tenkara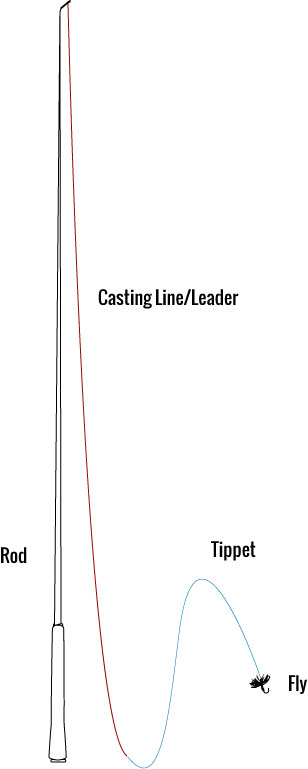 Traditional tenkara uses bamboo hand rod, yarn of horse tail hair for taper line, and line of silk for tippet. Fly patterns were soft hackle which cover mostly beneath the surface film. Modern tenkara uses glassfiber or carbon hand rod in 3:7 reflex for taper line and 5:5 reflex for level line. Lines are now made out of fuloro carbon and fly patterns welcome western dry fly patterns as well.
Most common rig is made of casting line/leader (tapered or level) between 3.9-7m and tie a 1-1.5m 4lb test leader. The length of running line is determined by the size of the stream, and in the deepest of small stream, leader is directly tied to the tip of the rod to execute dapping or chouchin.
It had been the craft of some mountain folks who built their own rod and gathered feathers for their fly patterns. Tenkara became popular game fishing much later in the 20th century. Today we see variety of company producing tenkara tackle from something very versatile to some cross breed between western and eastern fly fishing rod thinking into something kids can enjoy.
Kyoto Kitayama Tenkarakai
http://orange.zero.jp/tenkarakai.wing/
Ishigaki Lab
http://aitech.ac.jp/~ishigaki/
2. Dobu (or Korogashi in some region)
Uses long handrod from 9 to 11m (27-33 feet), 4-5m leader with 3-4 droppers, and tenbin boom with sinker on one end and another dropper on the other end. Angler cranes the dobu rig at right angles to bank and gently sinks it to designated depth. Angler then set the rig adrift until it reaches the most downstream point drawing arc.
Dobu was developed to catch ayu, dace, and chub. It was popular game in the medieval time, and mostly enjoyed in western Japan circling Kyoto where craftmen worked the fly patterns into the state of art which you can see from links below.
Hanshu School
http://www.bantsuri.com
Kaga School
http://www.meboso.co.jp/shop/index.html
(*image linked from Fuji Jirushi Kebari
http://www2.ocn.ne.jp/~kebari/)
("kabariryu"Katsushika Hokusai, 1833)
3. Japanese Traditional Saltwater Fly Fishing
As for saltwater, using feather to create attractor or imitator have been known method to catch fish in both shallow and deep water. This method was first practiced in part of Western Japan by the school of commercial fishermen, then later on spread nation wide in the 18th century as they migrated when fishing industry grew more systematically. For more information:
Bake: Japanese Traditional Saltwater Fly
4. Why Variety of Style of Feather/Fly in Japan
Japan holds 3,800 fish species in his stretched chain of islands where north man catches a salmon in forest river while south man releases GT on coral flat. This extreme nature of geography can be observed even within Tokyo: