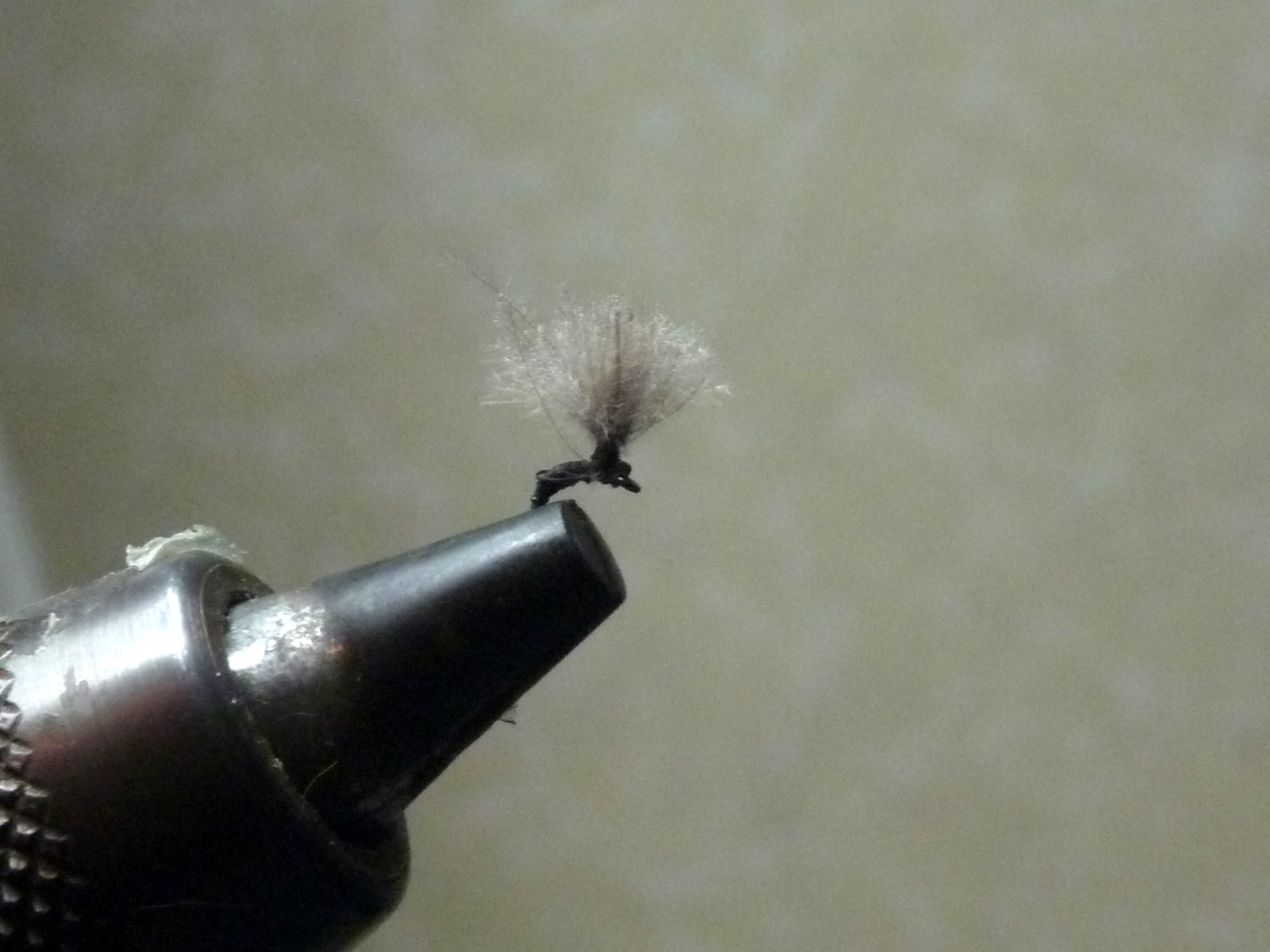 2012/4/2

Gnat Floating Pupa – Floating Nymph
Gnat or blackfly is annoying little bug in summer season, but they are abundant in mountain creek and make part of trout's diet.
As a pattern, it's simple little thing.  Strongly recommended to use TMC threader or you will loose this fly quite often.
Hook: Gamakatsu C12-BM Large Eye #30-26
Wing: CDC
Body: Black thread