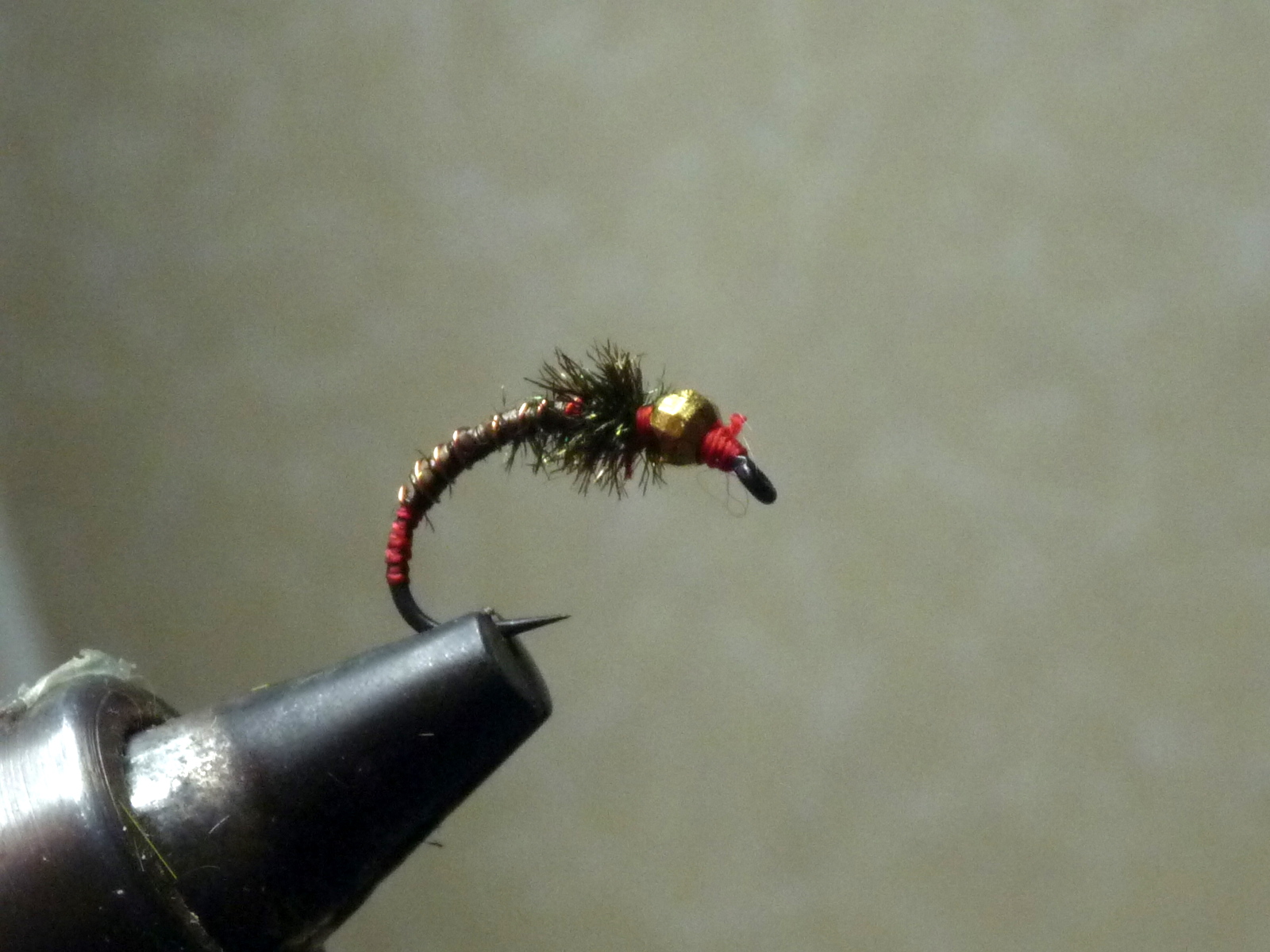 01 Apr

Gold Bead Chironomid Larva – Nymph
Great thing about chironomid patterns are that they can mimic the most widely abundant specimen. Chironomid can flourish from gin clear water in mountain to muddy slow water in cities. Regardless of fish you are after, they are all must have patterns.
Larva is the most commonly eaten stage when they come out from bottom and emerge into upper water column.
This one is tied with tungsten bead to go deep quickly in mountain streams, but you'd want to relax the sink rate using lighter bead to meet shallower circumstances.
Hook: Gamagatsu C12-B #10-14
Thread: red
Bead: tungsten bead for deep, brass bead for shallow.
Ribbing: copper wire
Body: Stripped peacock herl
Thorax: Peacock herl