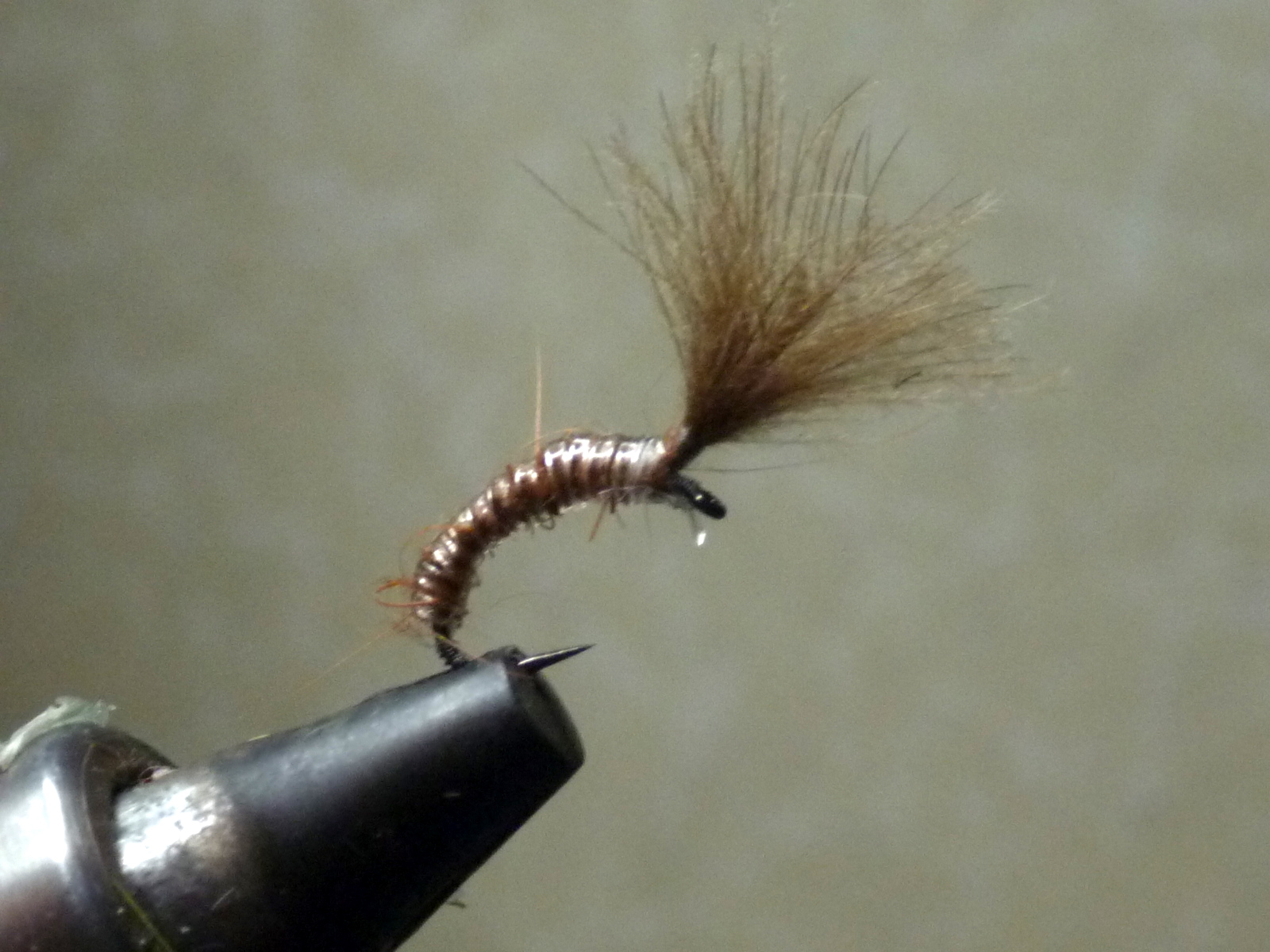 2012/4/2

Chironomid Pupa – Floating Nymph
When you see rise in slow water, but you don't quite see mayfly, you could mostly bet on chironomid in emerging stage. Larva swims towards the surface then stay there to become pupa waiting for hatch.
Unlike the one lives in pond or lake, chironomid lives in mountain creek isn't red or green. It's from tan to light brown.

Hook: Gamakatsu C12-B #14-20
Wing: CDC natural
Ribbing: UTC Vinyl Rib midge clear
Dubbing: tan or brown