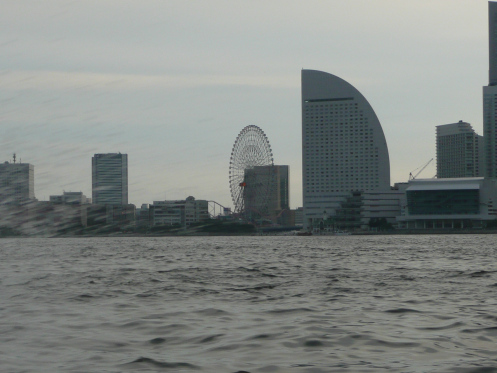 2010/11/15

Yokohama Bay, Kanagawa
Located in north west corner of Tokyo Bay, about 30 minutes away from Tokyo metropolitan area, Yokohama Bay consists of commercial and military ports which have been important roles in Japanese history. You find many guide boats for commonly known sea bass or sea perch. Perches tend to hide in shades which are abundant in coastal areas often off-limit for walking in, so you have to find good spot for casting game or simply pay your way out to the sea on boats.
Being less busy compare to Tokyo Port or deeper part of Tokyo Bay makes this area better location for fishing in general.
Sea perch, black porgy, rockfish, yellowtail, jack, mackerel, and many more.


Off-shore Fishing
Since many man-made coastline and off-limits by armed forces and government offices, it is best to tackle this fishery from boat. Please find assorted guide boat here.