2012/11/15

River Aki – Akiruno-Itsukaichi-Hinohara, Tokyo

River Aki, runs out of mountains in the North West Tokyo, is a tributary of River Tama branching out just off Hachiouji IC on Cho Motorway. This river is under careful stocking program for native hatchery egg, but occasionally stocked with both adult hatchery trouts and farm trouts (all coming from local Okutama water to keep genuine population).

Great location where you can fish both mainstream and tributaries with the same River Aki Fishing License.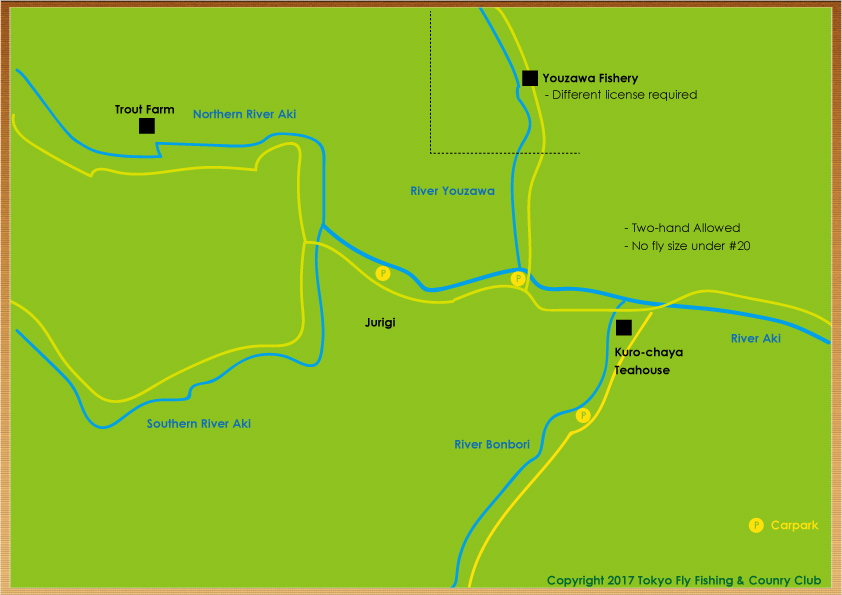 Main Stream
Mainstream is wide open river with pebbles.  In opening month of March, main stream is stocked with carried over fish from last season, hatchery fish, and occasional farm fish to support angling demands. Most cherry salmons stocked in March are running upstream, so the best location is always from Yamada Bridge above.
If you go further upstream, you will see tributaries including River Bonbori, River Youzawa, and North and South Rivers Aki which are all mountain streams.
Tributary: North and South River Aki
These tributaries are popular places for abundance of streamborn cherry salmon occasionally supplemented by hatchery fish only in early spring. Beautiful mountain stream flowing on the bottom of valley. Population of adult fish is concentrated in few spots during cold season then spread out from mid April when zoning begins.
Northern river has hatchery upstream having more hatchery fish.
Southern river has Mount Santou at its source supply fresh cold water vesting great shape streamborn fish population.
Please take precaution when it rains hard, because water level goes rapidly high in the valley where water cannot escape elsewhere.
Tributary: River Youzawa
Downstream to the stock fishery is open for the same Akikawa fishing permit. Some trouts come from the mainstream for refuge when the water temperature is too low, however, you will see many dace and chubs for warm seasons instead.
Tributary: River Bonbori
Branching out at Sawado Bridge off Kuro-chaya Tea House. It's a small, but nicely quiety mountain stream running through valley all the way to quarry upstream.
Other: River Hirai
Not a tributary from River Aki, but from River Tama letting you fish with the same Akigawa license.
Species
Cherry salmon, white spotted char, rainbow trout (only when stocked), dace, and chub.
Fishing Permit and Regulations
Need to purchase permit from Akikawa Gyokyo who manages this river.
– Open: March 1st – September 30th
– Price: 2,000JPY/day, 1,000JPY/day – after May for catch & release, and 6,000JPY/annual
– Map (Japanese): http://www.akigawagyokyo.or.jp/akigawa_tizu.png
Map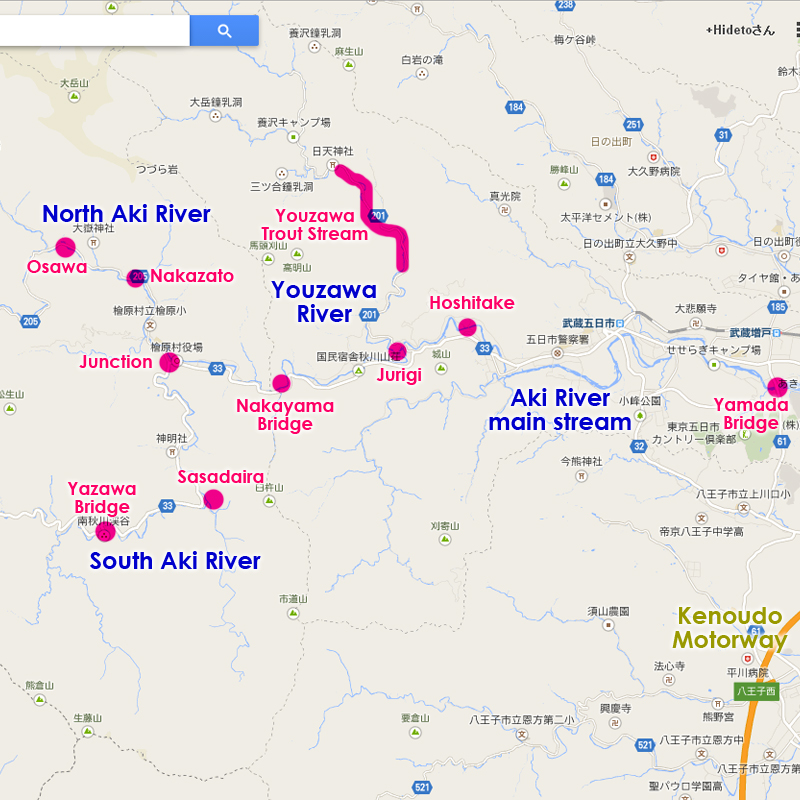 Location
GPS: N35 43.374 E139 15.275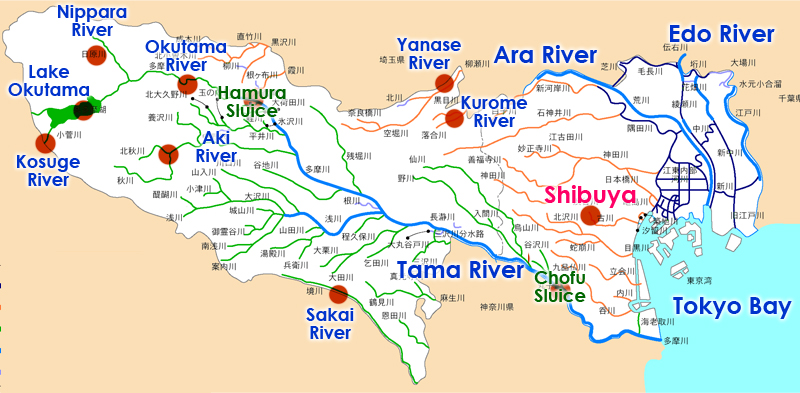 Access by Train (from Shinjuku Station)
From Shinjuku Sation, take JR Chuo Line to Tachikawa Station, use express (extra) for 1 stop otherwise 9 stops.
Switch to JR Oume Line and get off at Haijima Station (5 stops).
Switch to JR Itsukaichi Line and stay until the end at Musashi Itsukaichi Station (6 stops)
Take a bus bound to your destinations. #10 bus goes to South Aki River. #18 goes to North Aki River. #15 goes to Youzawa River.