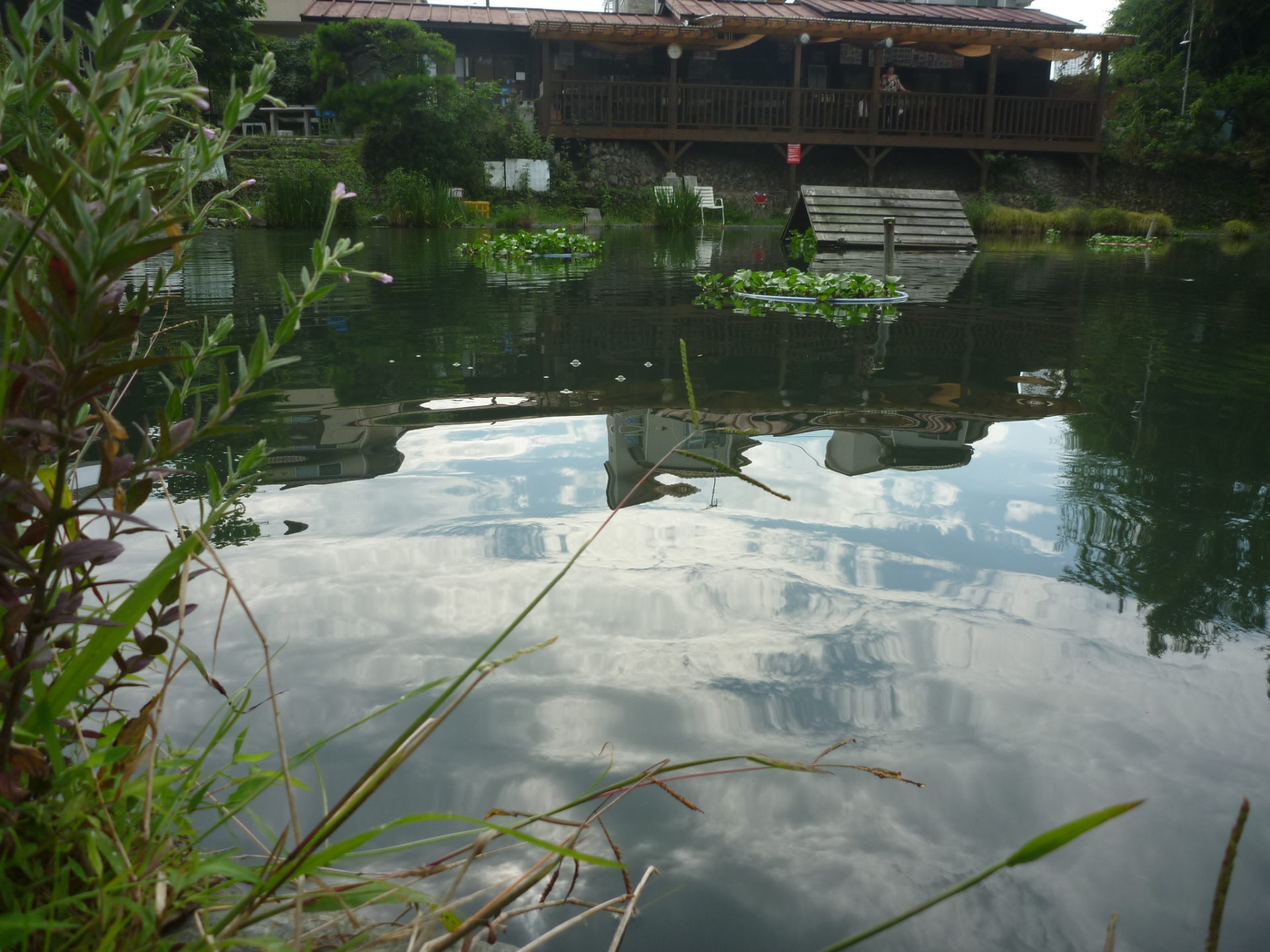 2010/11/15

Ongata Bass Fishing Pond – Hachioji, Tokyo
Ongata Bass Fishing Pond holds mix of large mouth bass, rainbow trout, and white bass in its small water. Water springs into this small pond from nearby well, so it is gin clear and best for sight fishing. There are structures prepared to hide nervous fish, so you can make your casting practice before trying real field elsewhere. You can fish from one hour, so it neatly fits urban anglers who don't want to spend the whole day.
As for fly anglers…. well… pond's perimeter is really tight and doesn't allow comfortable back space for arial cast. Only way to arial cast is to short cast, to side cast when path is clear, and to cast from the small island.
Species
Large mouthbass, white bass, sea perch (river born), and raibow trout.
Open Hours
All year open except on tuesdays
9:00 to evening on weekdays
7:00 to evening on weekends and holidays
Fishing Permit & Regulations
800 JPY/hour
Information
Access by Car

– Take Chuo Expressway to the 1st Hachioji IC (not the second)
– As you exit from highway, make right into National Route 16
– Make right at the crossing of Yamatoda-cho 4 into National Route 20
– Continue on Route 20 to the junction of Oiwake-cho, then go straight into Prefecture Route 521
– After Route 521 curves into the left, at the first traffic light of Hojoji Danchi Iriguchi, make right towads the bridge
– Pass the bridge, at the first traffic light, make right into the small road
– Fishery will be on your left hand side
Access by Train & Bus (from Shinjuku Station)

– From Shinjuku Station, take Chuo Line bound Takao to Hachiouji Station
– At Hachioji Station, go to the north gate for bus stops, and walk for the teriminal #9
– Take Nishi-Tokyo Bus (or Tama Bus) 01 or 02 and get off at Hojoji Danchi Station