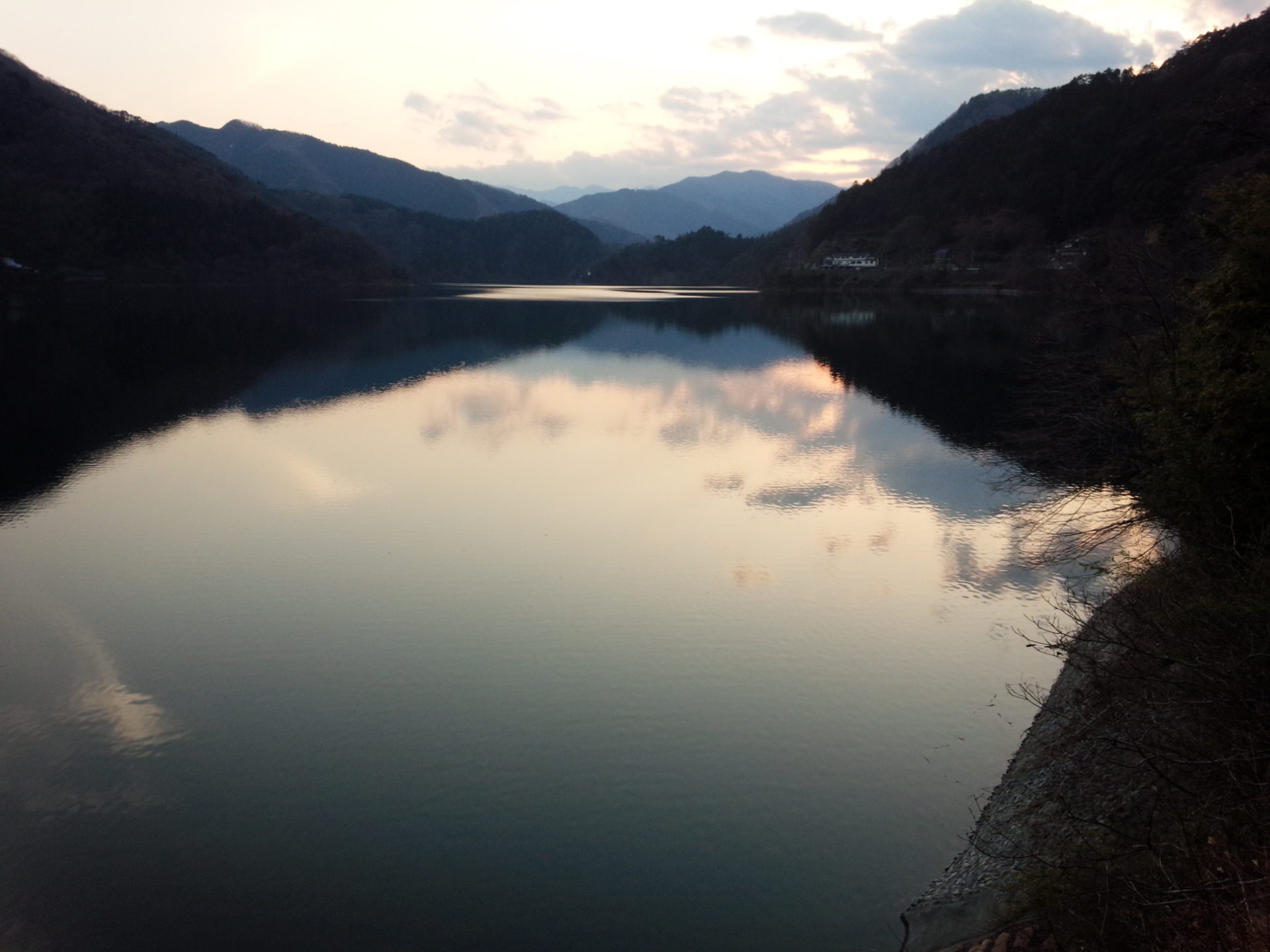 2014/4/14

Lake Okutama – Village of Okutama, Tokyo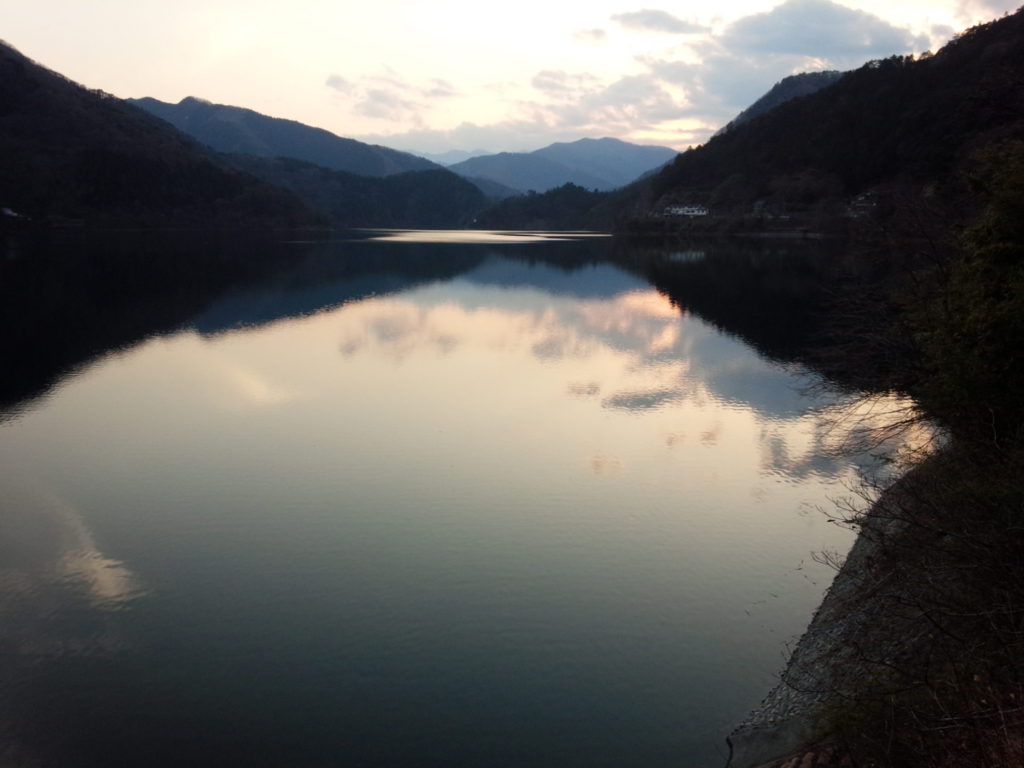 Lake Okutama is a reservoir formed by concrete dam built in the valley of Okutama in 1957. It supplies the 20% of water for Tokyo and the largest lake in Tokyo. Mountain spring water carried by Taba River, Kosuge River, and Minetani River run into the lake and trout population migrate to this lake occasionally.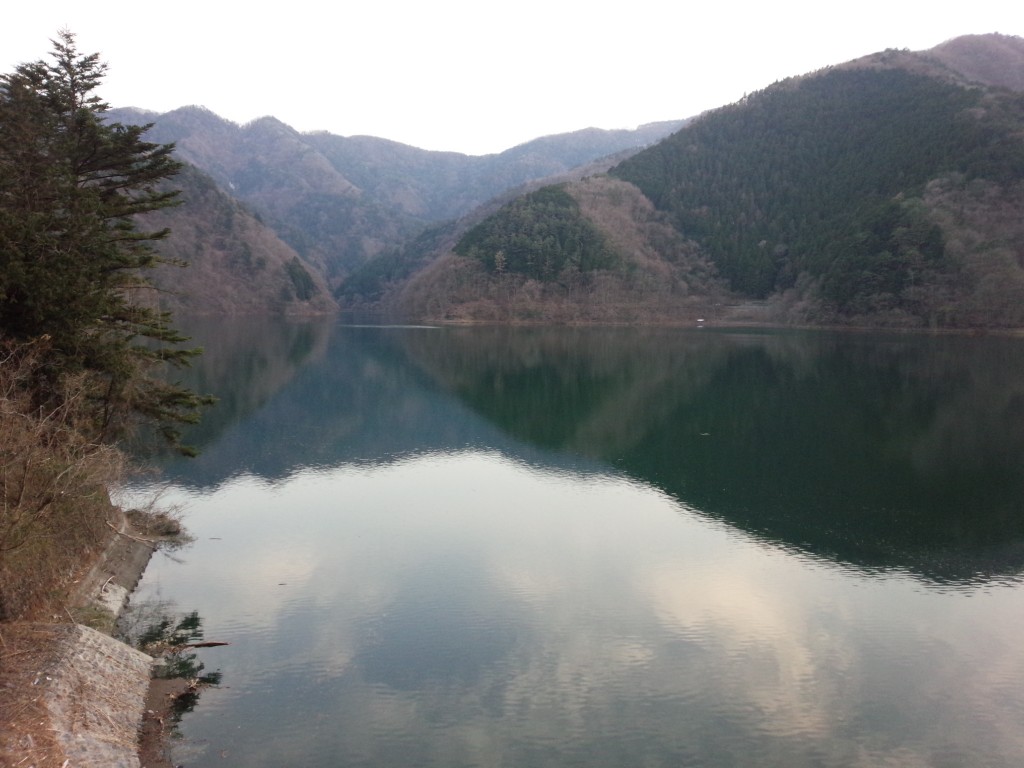 Surface Temperature is between 6 and 26 degree C.
Species
Domestic species mixed with foreign species released here or washed away from the fisheries from its headwaters.
Cherry salmon, white-spotted char, and rainbow trout.
Largemouth bass, bluegill, and snakehead.
Common carp, crucian carp, dace, chub, three lips, and smelt.
Open Season & Regulation
Lake is under the governance of Tokyo Metropolitan Government Bureau of Waterwork and no fishing license is required (please note that rivers running into the lake are governed by fishery cooperatives).
Trouts are governed by Tokyo Inland Water Regulations thus not permitted to catch between 1 October until 28 February.
Boating or wading are not permitted as this is a reservoir.
Map
Perimeter: 45km
Max Depth: 101.5m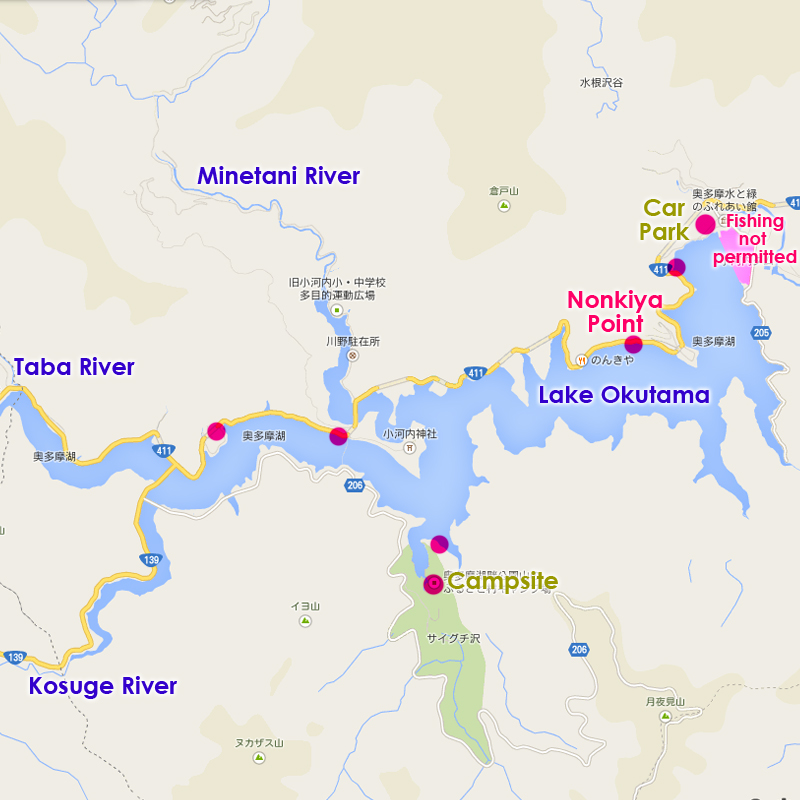 Location
GPS: N35 47.001 E139 02.635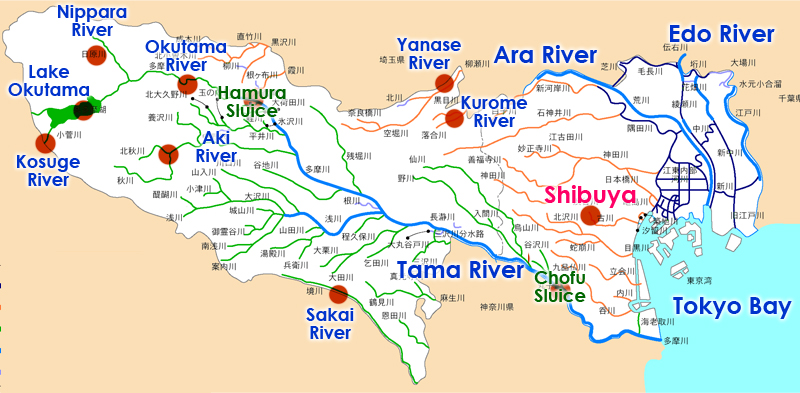 Access
From Shinjuku Sation, take JR Chuo Line to Tachikawa Station.
Switch to JR Oume Line and stay until the last stop Okutama Station (11 stops).
Take a bus #9-#12 leading to designated last stop around Lake Okutama