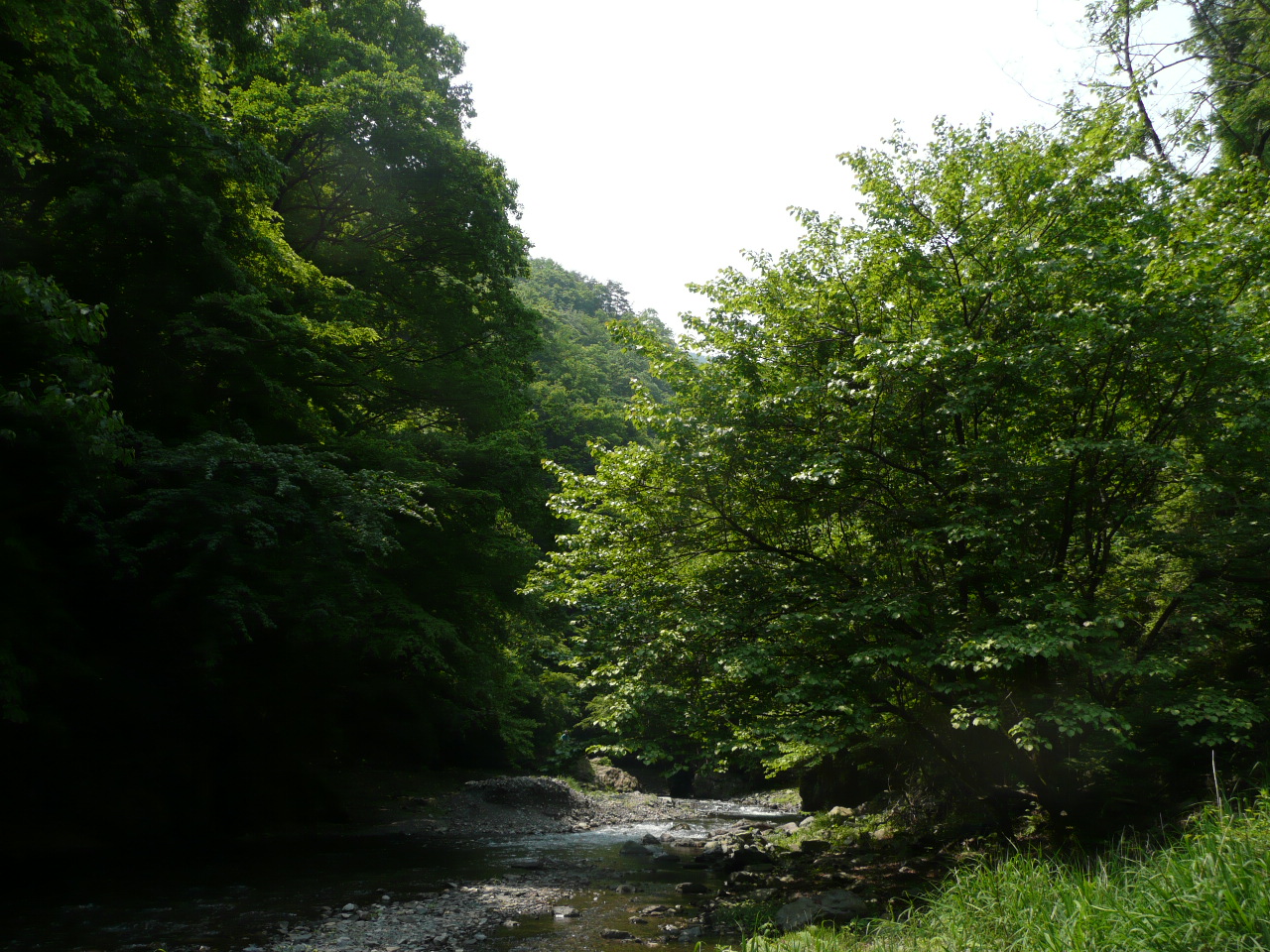 2012/11/15

Kosuge River – Village of Kosuge, Yamanashi
Kosuge River, the backwater of Lake Okutama, is the most upstream tributary of Tama River flows into Tokyo Bay. It runs through Village of Kosuge, one of the earliest hutchery for yamame/cherry salmon and the first place to set catch & release zone in Japan.
From downstream (backwater of the lake) to upstream, you see C&R zone (, regular zone (no bag limit), village-owned stocked fishery for raibow trouts, and then limit zone with bag limit of 5.
Species
Cherry salmon, Nikko white-spotted char, and rainbow trout.
Open Hours and Season
Dawn-dusk
March 1st – September 30th
Fishing Permit & Regulation
800JPY/day (C&R to bag limit 10)
4,000JPY/annual
Information: Kosuge Gyokyo
Phone: 0428-87-0741
Website: http://www.ac.cyberhome.ne.jp/~slalom/kosuge/kosugeriver.html 
Map
http://maps.google.co.jp/maps?f=q&source=s_q&hl=ja&geocode=&q=%E5%B0%8F%E8%8F%85%E5%B7%9D&sll=35.781057,139.037476&sspn=0.142882,0.275688&ie=UTF8&z=12
Access by Train (from Tokyo Station)
Will update.