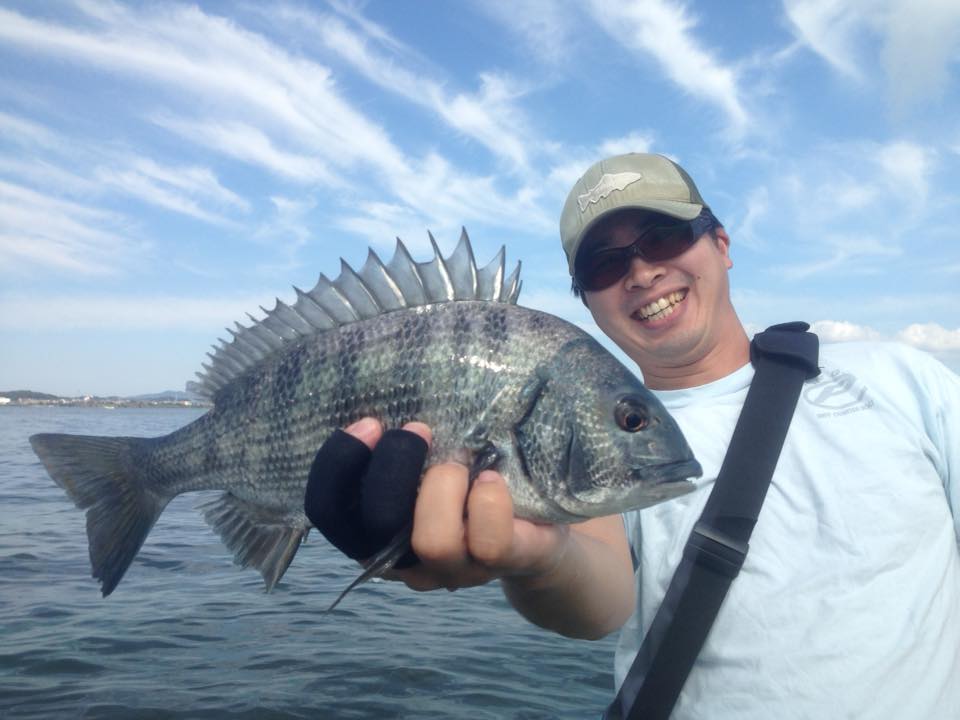 2011/10/3

Blackhead Seabream / Kurodai

Blackhead Seabream
Acanthopagrus schlegelii
(Bleeker, 1854)


Seabream are very common game fish in inshore water of Japan. All 5 species of seabream in Japan adopt to saltwater to freshwater depending on the temperature of water. It has tendency to go further upstream in southern waters.
Within the family of seabream, blackhead seabream inhabits further north and adopt to variety of diet including mussels forming on the bridge legs. Other species in Japan are:
a) Yellowfin Seabream / Kibire [jp] /Acanthopagrus latus (Houttuyn, 1782)
b) Okinawa Seabream / Minami Kurodai [jp] / Acanthopagrus sivicolus (Akazaki, 1962)
c) Okinawa Yellofin Seabream / Okinawa Chinu [jp] / Acanthopagrus chinshira (Kume & Yoshino, 2008)
d) Pacific Seabream / Nanyou Chinu [jp] / Acanthopagrus pacificus (Iwatsuki, Kume & Yoshino, 2010)
Tackle & Flies
Seabream is wary fish when they are found in shallows, but they are also aggressive feeders who wouldn't let go good chance of hunting. Combination of these characteristics demands sensitive yet practical outfit to tackle this fish. 6-8wt with clear tip fly line is the basic setting.
For smaller fish, I take 4wt to both match the size of fight and to minimize the impact of fly line making disturbance.
Fly Selection & Tactics
I have been succesful with #8 BMS with chainball eye, #10-14 scud, #14 turd fly, and #18 bead headed maggot fly.
Some folks use popper pattern to attract fish to surface, but I never had successful result with this method in shallows (in fact popper scared the hell out of blackhead several times).