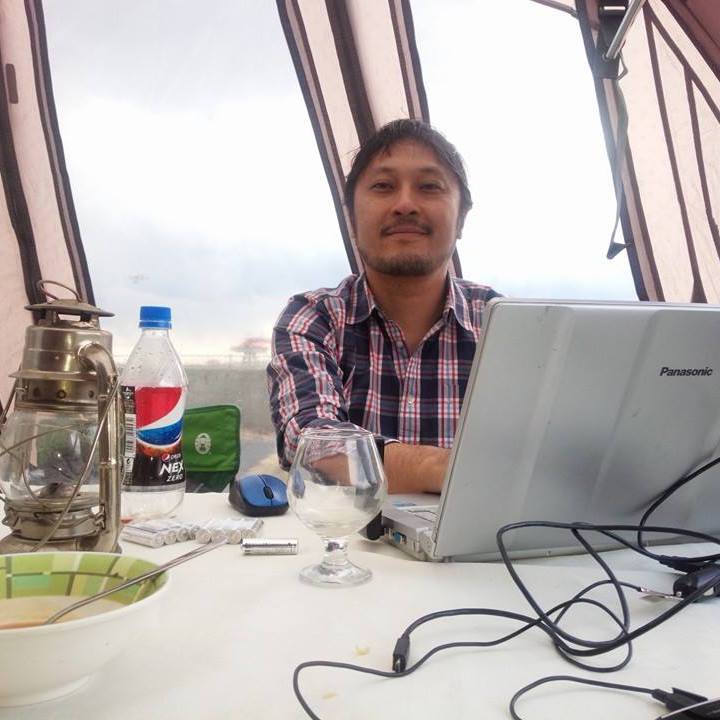 2012/3/19

Hideto Edward Yoshida
1. Initial Encounter with Fly Fishing
I have been consciously fly fishing since 1995, but I vaguely remember one Christmas when my parents gave me a decorated case of a half dozen assorted wet flies and a half dozen of Daredevil spoons when I was in primary school years. This set of wet flies were given by my friend's father who was once game fishing enthusiast, and the spoons were sold at Lazy Susan's in Aoyama which I've got in exchange of green stamps (shopping stamp mileage).
I didn't know what to do with wet flies for I had only spinning tackle, so I experimented my spoons first, then a friend of my dad; another fishing enthusiast; showed me that I could use wet fly tied in trailer system after spoon.
I caught a rainbow trout using this rig, so in general sense of fly fishing, it was my first fish caught on fly and it was at Shishidome stock stream, which still operates today under the name Fish On Shishidome (where I have taken my older son for his first time catching fish on fly as family tradition).
2. Tenkara & Cherry Salmon/Yamame
One summer time during secondary school years when I was in Tateshina, Nagano with my family staying at my grandfather's lodge, my dad and I went out for trial mountain stream fishing led by local fishing guide. Never had experience going fishing in such demanding terrain or used tenkara tackle. The guide and my dad used tenkara rods with a fly tied at the end, but I thought it was rather cool to use spinning tackle, so the guide tied a rig directly at the tip of my spinning rod with a fly.
The guide caught a dozen yamame, my dad caught only 2, and I caught none. But I still vividly remember I had a great time not catching, but looking at the beautiful fishes. Yet I still thought that fly fishing (in a form of tenkara) was made for old people and not cool thing to do as a young man.
3. Montauk, NY & Florida Keys – where passion was ignited
Then in my college years in New York, part of my 9 years living in the States,  I had a inspirational meeting with fly fishing at the lighthouse point in Montauk, NY where a man was casting large streamer fly from a guide boat. As a lure fisherman targeting for bluefish from shore back then, I was laughing at the fly fisher with the rest of anglers, becuase he seemed pathetically full of attempt to catch the same fish we could catch with much easeir set up. Only we didn't know that he was trying for striped bass in broad daly light under which condition it was said that you wouldn't catch one. But he did right in front of our eyes, which completely changed my perception to this sport which I thought was made for old people.
When I returned to New York City, I immediately stopped by local fly fishing shops and checked how much it would cost to run Striper fly fishing trip, and I was largely disappointed at the cost which was too big for college student that time. So, like everyone else in saltwater game, I stayed on my spinning tackle until the second curiosity arose when I saw group of fly fishermen in Key West, Florida who were attempting to catch bonefish. Nicely tailored shirt with tropical pants. Glittering fly rod against emerald green shallow flat. Man, I decided that I will one day return to this site to be the man I admire to become.
4. Orange County to Sullivan County: Catskill – Training Days
Then I learnt my first lesson of fly fishing in Catskill with pure curiosity to try my friend's fly tackle to catch brook trout. This friend happened to be my college professor who originally came from Scotland. Aside the fact that the professor was always pissed with flask full of whisky, he showed me how to cast fly line with his 3wt tackle whose action was very difficult to mimic with my 7/8wt starter kit I purchased at $35 in small outback hunting/fishing store. Every cast spooked brook trout and browns, and I caught no fish over 3 trips. So I decided to run my practice elsewhere.
I extensively went to Ramapo River right behind Woodburry Common Premium Outlets, famous outlet shopping heaven, to catch smallmouth bass. And I did catch a good size bass at 45cm out of small bridge who became the first catch on fly tackle with orange scud pattern. Ever since then, I'm hooked on. Fly fishing became a sport of my life.
Later I upgraded myself with G.Loomis 5wt and began landing small brook trouts in Ramapo river which encouraged me to revisit Neversink River and Beaverkill River to capture rainbow and brown trouts. The secret was soft presentation with small fly and sensitive tippets.
5. Tokyo – Japanese trouts and business trip
Then I returned to Japan and continued fly fishing for Iwana (char) in Kiso, yamame salmon in Okutama, and cutthroat trout in Middlefolk during my business trip to US,etc, etc… Made me realized that I was living in the chain of islands, home to numerous trouts and salmons. Japan, with its own history in traditional fly fishing of tenkara, turned into fly fishing wonderland in my eyes.
6. Realization and Revisiting the Origin: Saltwater Fly Fishing
12 years/9 fly fishing seasons had gone by, then I realized that I hadn't started the very thing I expected in fly fishing. So, I commemorated my 10th season in fly fishing with getting into saltwater flyfishing.
7. Open Mind to All Species and All Waters
Giving 3 years into saltwater fly fishing was an eye opener then I realized we could do flyfishing pretty much any fish from small to large, on any rod from tenkara to +12wt, and in any waters.
8. Today
Now, I continue to pursue new target on fly fishing which has reached over 90 species while keep trying new tricks which gives me fresh perspective hopefully to preserve the excitement of when I started this sports. There is a world right ahead of us only waiting for fly fishing anglers to discover. If you are curious about taking this journey together, please let me know!
Tight line.
Hideto Edward Yoshida
hideto@urbanislander.co.jp